Summary
Factory Reset Protection is a security technique on Samsung devices that prevents a person from deleting or restoring your device if it gets stolen or lost. Google created this feature for Android devices, and many companies are now implementing it.
But, it may be an issue if you decide to sell or give it away without resetting its FRP lock first. Or you purchased a Samsung device or tablet that had been used for some time without really bypassing the FRP lock.
Luckily, there is a Samsung FRP bypass tool you can use and easily bypass the FRP lock. This guide brings you the top tools you can use. So, have a look.
Part 1: What Can A Samsung FRP Bypass Tool Do for You?
Have you bought a phone that has an FRP lock? Then know that bypassing the lock is what to do before using the device. Know that you can't use a phone with a lock enabled. You have to verify the Gmail ID passcode before going ahead to use the gadget. But with the Samsung FRP Bypass Tool, you will be able to tackle everything seamlessly. The tool simplifies that service which requests you to offer the login credentials. This, in turn, makes logging into your phone easier without any password.
Here is what a Samsung FRP Bypass Tool can do for you:
Remove the Samsung FRP lock.
Create and enable the ADB remotely for bypassing purposes.
Disable your driver's signature.
Data reset in just one click
Part 2: How Does A Samsung FRP Bypass Software Work?
Are you using a device that has an FRP lock? Then you know what real hassle it comes with. You can't use a locked phone, and due to this, you need to use a tool that can bypass the lock feature. That's why a Samsung FRP bypass software comes in handy. The best thing is that the software supports Android devices of all models, with 5.1 or above. With the software, you will be able to tackle the issue in a matter of minutes.
If you have this tool at your disposal, you will be able to finish the process in just a few clicks. Thus, the software is advisable if you want to have an easier and quick solution to remove an FRP lock on your Samsung gadget.
Part 3: Download Top Samsung FRP Unlock Tools You Might Need
There are some Samsung FRP bypass tools that work the best in unlocking the FRP lock. They work fantastically, and the good thing is that they will take less time, and in no time, your device will be functioning properly.
From the list below, you will surely find at; least one tool that piques your interest to help in bypassing the FRP lock. Below are the top Samsung FRP bypass tools, each with its unique features and the ability to bypass the FRP lock.
Tool 1. Samsung FRP Unlock Software
This FRP Unlock software is a pro to bypass Google FRP on many Samsung phones. It supports different Android OSes, including Android 6/7/8/9/10. As long as you connect your Samsung device to your PC, you can follow the pop-up to remove the FRP lock without a hitch. Besides, this software can unlock the Samsung lock screen without erasing data. Thus, it is an effective tool for unlocking Samsung mobile phones.

Guide on removing the FRP lock on Samsung with this program:
Step 1. Launch the Unlock Program
- Please install and run the software on your PC, and choose the "Screen Unlock" > "Unlock Android Screen and FRP" > "Remove Google FRP Lock" option.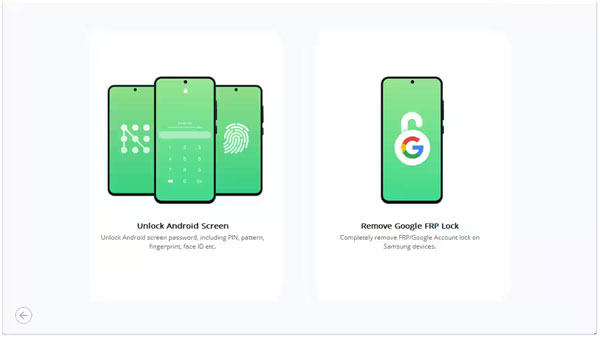 - Select your Android OS and tap the "Start" icon. Then connect your Samsung phone to the computer via a USB cable.
Step 2. Set Up Your Samsung Phone
- Confirm the pop-up information on your Samsung phone, and tap the "View" to go on. Then it will lead you to the Samsung App Store, and ask you to install or open Samsung Internet Browser. Once done, enter "drfonetoolkit.com" into the browser.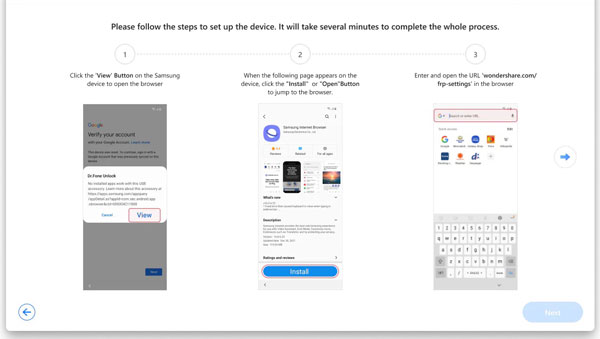 - Hit the "Android 6/9/10" > "Open Settings" > "PIN" option, and select the "Do not require" > "CONTINUE" icon.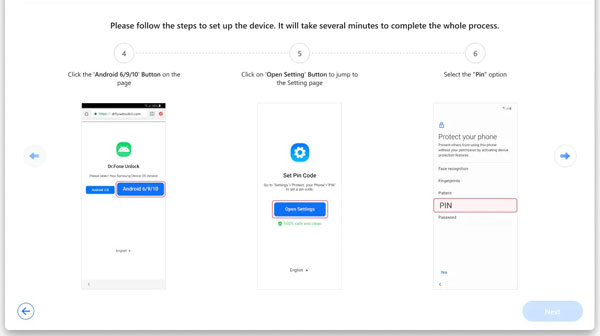 Step 3. Bypass Samsung FRP Lock
- Please set a PIN, and do remember it. Then tap the "Skip" and ">" icon. When getting the Wi-Fi network page, please tap the "Next" icon. Now, enter the PIN you set and go on.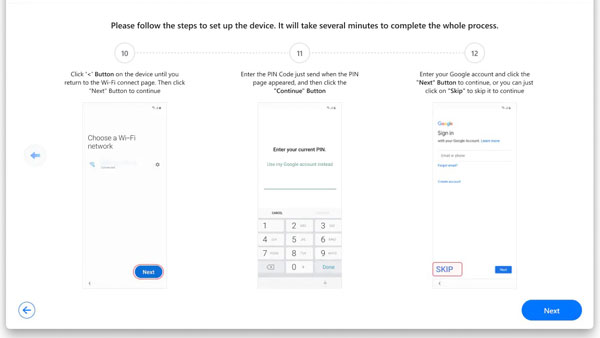 - Once the Google Account sign-in page appears on your Samsung device, please tap "Skip" to go ahead. Then you will remove the FRP lock.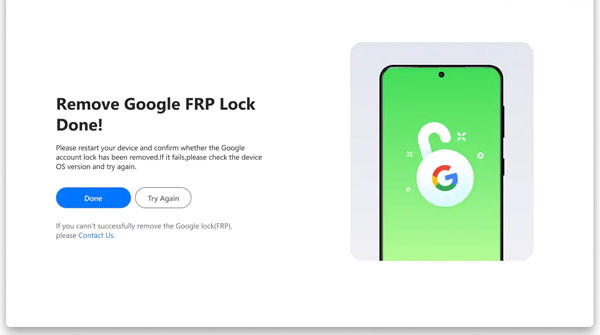 See also: You can select an Android unlock tool here to remove the lock without a hitch.
Tool 2. Samsung FRP Bypass APK
This phone app mainly works on various devices with a Samsung FRP lock. The tool works easily to unlock the set lock feature. If you do not wish to put your phone at risk, this is the Samsung FRP bypass tool. But, the proper steps must be followed appropriately to ensure the process is a success.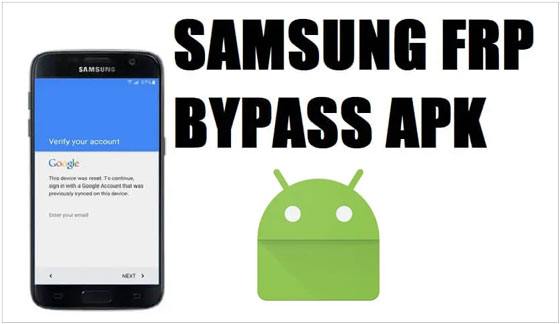 Tool 3. FRP Lock Bypass Google Verification Software
Another tool that you shouldn't miss out on is the FRP Lock Bypass Software. This tool is superb and an amazing tool you will ever want. The creator of this tool was innovative while creating tools, thus providing a good service.
The software can also bypass some more protections that Android phones implement. This tool supports various Android phone brands. And do you know why it is the best? It comes free of charge. So, you got to enjoy all its features.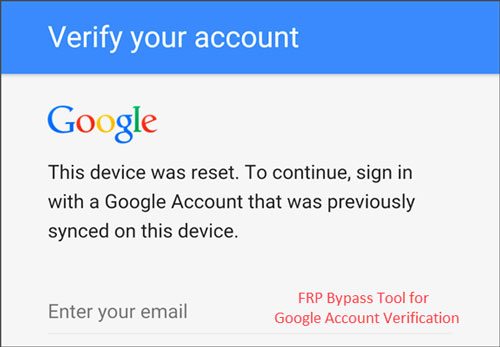 Read more: Want to recover deleted contacts from a Samsung phone? You can follow this guide to make it.
Tool 4. SAM FRP Tool
Another superb tool specifically made to bypass the Samsung FRP lock is SAM FRP Tool. The process entailed in this tool is on another level. It features an updated technique for bypassing any Google verification procedure when you've forgotten your credentials. The tool works on all Android devices, and no need to worry about compatibility issues as it's compatible with the current Android phones. It comes at $7.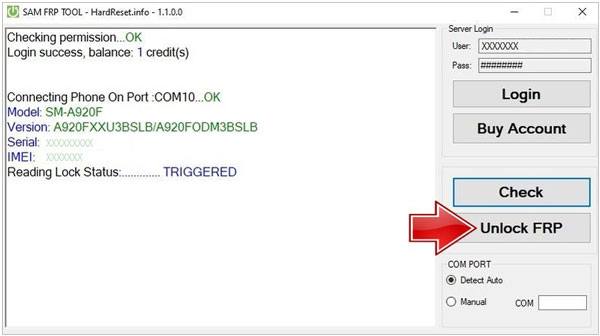 Tool 5. D&G Unlock Tool
The D&G bypassing tool is another fantastic software to bypass any Samsung FRP lock. Since it is efficiently made, the tool helps one each step of the way. It provides people with a comprehensive way to unlock their respective Android gadgets. This software is made by D&G bypassing tool compatible with all Android brands.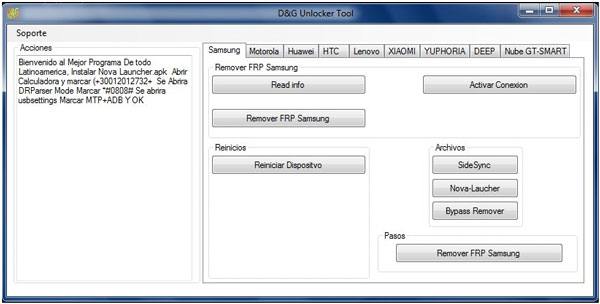 Further reading: You can also recover your deleted messages on Samsung with or without backup in different ways.
Tool 6. FRP Helper for Samsung
This also is a must to use software to bypass the lock on your phone. It can be used on Samsung tablets to bypass any FRP lock. The FRP Helper is effective software that comes with the ADB interface to bypass FRP verification procedures. It features a user-friendly interface and an interactive GUI and comes free of charge.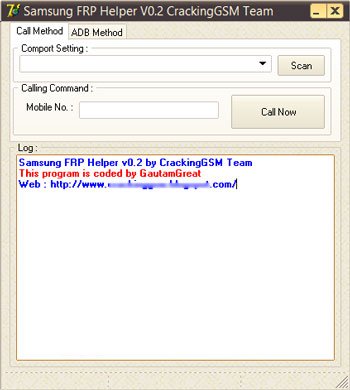 Tool 7. GSM ADB Bypass Tool
The GSM Flasher is also a great tool that can bypass any lock on your Samsung device. The good thing is that it's easy to use and is compatible with most android phones. Besides, it will take only a few minutes to process everything.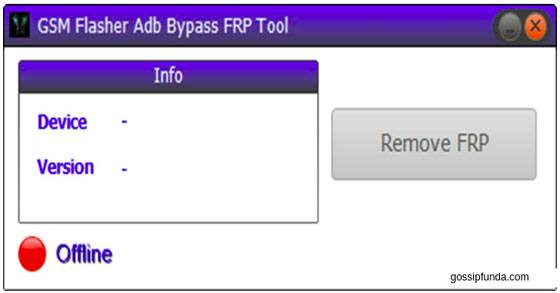 Tool 8. Pangu Bypass FRP Tool
One of the best tools to bypass your Samsung FRP lock is the Pangu FRP Bypass Tool. You will only take a few minutes before finishing with the process. But, you must be an authorized individual and have a Google account. It's also compatible with many and energetic.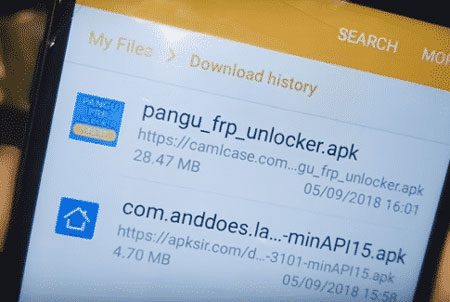 Learn more: Looking for a powerful alternative to Samsung Smart Switch? You can refer to this post.
Tool 9. Google Account Flashing Tool
You also can't miss Google Account Flashing Tool. This tool is a definition of functionality. It's not only great but also compatible with the latest version of Android OS. The good thing is that it's easy to use and comes free of charge.
Tool 10. King Tools
King Tool does exactly what you want due to its top functionalities. It supports various gadgets and can make the FRP reset easier. Furthermore, this tool repairs and unlocks all types of phone devices in simple steps.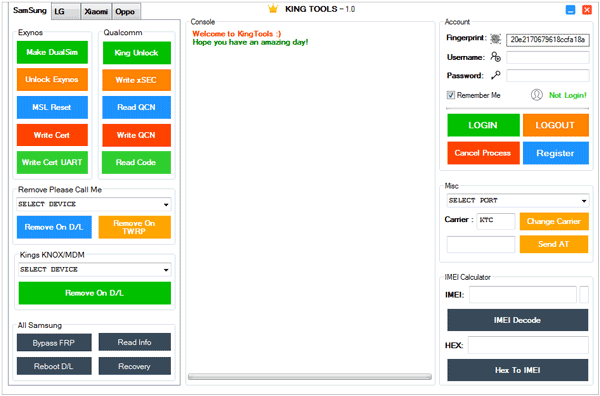 Tool 11. Free Bypass APK
The Free Bypass APK is also among the top tools that can help you bypass the FRP lock on android devices. So, if you have a Samsung device, then this is the tool to go for. The software can help remove the Google Account verification on all Samsung phones and is also free.
Tool 12. Octoplus FRP Tool
This winds up our list of top Samsung FRP bypass tools. The Octoplus Tool is created to bypass any FRP lock on your phone. The tool enables users to easily remove the Google FRP lock from any Android phone. Besides, it's compatible with top brands like Samsung. The steps are also very simple, though the tool comes at $65.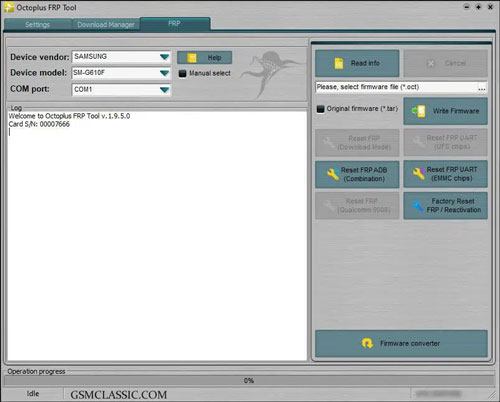 Conclusion
Hopefully, you now know the best tools you can use to bypass the FRP lock on an Android device. We've compiled the 11 best tools you can use easily, and you'll find some which are completely free. In just a few minutes, you will be able to unlock your device without any issue. If you want the most trustworthy software to unlock FRP on Samsung, you can download Samsung FRP Unlock Software to have a try. It will guide you to remove the lock without effort.
Related Articles
[Fixed] 4 Ways to Transfer Contacts from Samsung to A Computer
[2 Ways]How to Edit Samsung Phone Contacts on PC/Mac
[Updated] How to Transfer Contacts from Samsung to Samsung?
How to Transfer Data from Samsung to Realme | Hassle-free Tutorial
How to Unlock Samsung Tablet without Losing Data [Updated & Solved]
How to Unlock Samsung Phone Pattern with Helpful Solutions [8 Options]