Summary
Are you noticing your Samsung phone getting hot? Many people still hold onto their favorite brand, Samsung, so much that it has gained immense popularity in the market of smartphones. That said, we cannot ignore the problems these devices bring to their users. One of the issues users face is Samsung phone overheating.
Though Samsung is known for its superior features compared to other Android brands, it's still not very effective. Samsung phone overheating is a common problem that most users complain about. Thankfully, there are solutions to curb this problem. This article discusses several useful solutions for preventing these heating issues from occurring on Samsung devices. So let's jump right into it.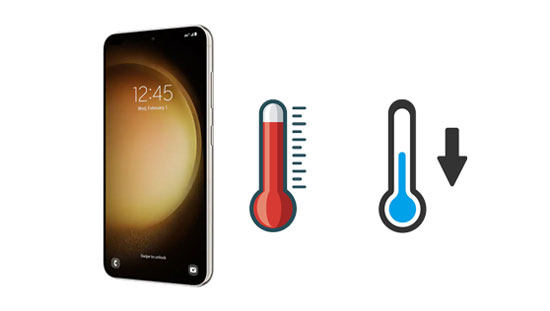 Part 1: Samsung Galaxy Overheating Possible Causes
"Why is my Samsung phone getting hot?" This is a popular question asked by many Samsung users. Samsung smartphones are designed to work their best within specific temperature ranges. Even though you may feel some warmth while they're charging, it won't affect your device's lifespan. In rare cases, however, these phones may produce heat for a short time due to various reasons. Below are some of the reasons why the Samsung phone may overheat:
1. Downloading a Large File
When a large file is downloading, your phone will become uncomfortably warm as it puts in extra effort to complete the lengthy data transfer process. The more data that needs to be transferred, the greater the heat your device generates.
2. Running multiple Apps at Once
Keeping multiple applications running simultaneously can strain your phone immensely, causing it to reach extreme temperature levels. This is especially overwhelming for the operating system and often results in drastic tablet overheating.
3. Excessive Charging Cycles or Using Power-hungry Applications
Using multiple apps that consume a lot of power regularly can lead to your Samsung phone becoming too hot and eventually shutting down due to over-voltage protection. This is more likely if you constantly charge your device or use heavy apps for a longer time.
4. Defective Hardware Components
If you've ruled out all the above causes, it could be due to a faulty part inside your device. This issue is uncommon but may sometimes exist and can cause serious phone overheating issues unless you get it repaired.
5. Poor Venting of the Device
The phone is designed to permit air circulation; however, if you have a cover or protective case on the device, it could stop efficient ventilation, resulting in overheating.
6. Playing Games for a Long Time
Games can cause your device to heat up quickly if you don't take regular breaks and allow the phone to cool down.
Part 2: Samsung Galaxy Overheating Solutions (6 Methods)
You can get functional Samsung overheating solutions in this part, and follow the steps to cool down your Samsung phone.
Method 1. Restrict App Data Usage on Samsung
The first thing to do when you find your Samsung device overheating has immediately ended any activity on your device. Shut down whatever application you currently use and ensure that background apps have been closed too. Identify any applications overworking the device in the background and restrict their data usage. This simple yet effective step will ensure that your device remains at an optimal temperature for working so you can keep enjoying its features. Follow the below steps to restrict their data usage.
Step 1: Launch the "Settings" application, and tap on the "Connections" button.
Step 2: Select the "Data usage" option and tap on the "Wi-Fi" option.
Step 3: Select the applications that are overheating your phone and switch off the "Allow background the data usage" option.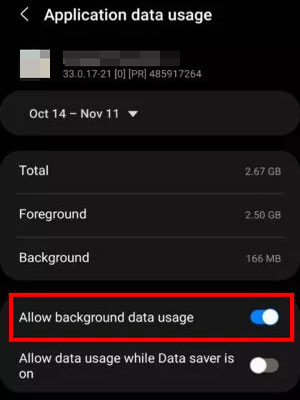 See more: When Samsung Cloud fails, you can fix it with this guide. Let's check it out.
Method 2. Prevent Unused Apps in Background
If you want to fix your phone overheating issue, please also take an additional proactive step to prevent unused applications from running in the background. Follow the below steps to prevent unused applications from running in the background:
Step 1: Go to "Settings" and tap on the "Battery & device care" button.
Step 2: Hit on the "Battery" > "Background usage limit" option, and then toggle on the "Put unused applications to sleep" mark.
Step 3: To completely prevent certain applications from operating in the background, click the "Deep sleeping apps" option and click the "+" icon to add those programs to your list.
Method 3. Change Battery Settings
Samsung phones with fast charging abilities can become overheated while plugged in. To prevent this, refrain from using your phone while charging, and remove the charger after the device has reached full battery capacity. If your phone overheats when recharging your phone, double-check for signs of damage to ensure that it isn't a hardware malfunction. Additionally, try plugging in another device with the same cable to confirm whether or not it could be causing issues. You can reduce the speed of charging and stop over-heating by following the below simple steps:
Step 1: Launch the "Setting" application, then navigate to the "Battery & device care" option, and hit the "Battery" button.
Step 2: Hit on the "Battery" button, and tap on the "More battery setting" option.
Step 3: Toggle off the "Fast charging", "Super fast charging", and "Fast wireless charging" options.
Step 4: From the menu, change the processing speed to "Optimized". Although "High" and "Maximum" settings push your phone during intensive processor tasks, they can easily lead to excessive heat and fast battery drainage.
You might need: Why your Samsung phone restarts itself all the time? If so, you can use these solutions to fix it.
Method 3. Check If Bugs May Be the Cause of Overheating
Is the Samsung phone unexpectedly hot? It may be an application or system bug that is causing the issue. Try booting in Safe Mode to check if the problem persists. Follow the below steps to boot your phone on safe mode:
Step 1: Turn off your Samsung phone, and then press the "Power" button to turn it on.
Step 2: Press the "Volume Down" key when you see the Samsung logo on the screen.
Step 3: Tap on "Safe Mode". Once done, your phone is in Safe Mode.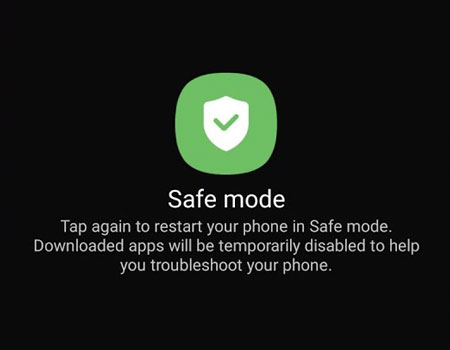 If the issue persists, a rogue application must have been behind it. Uninstalling the recently-installed applications should resolve the problem. The only other option is to ensure all your applications and software are up to date for a complete remedy.
Method 4. Remove Application Permissions
Applications permissions may lead to your device overheating. An existing bug, especially in the Google Pixel phone and Messages app, can keep other applications active or running without you realizing it because it is linked with another application. A particular bug involving camera permission was responsible for causing a recent surge in phones heating up abnormally. Follow the steps discussed below to remove app permissions:
Step 1: Open "Settings" and select the "Apps" option. Then click the "More" icon on the top right.
Step 2: Tap on the "Permission manager", and select the apps that you want to deny permission.
Step 3: Tap the "Don't allow" option to turn off the application permission.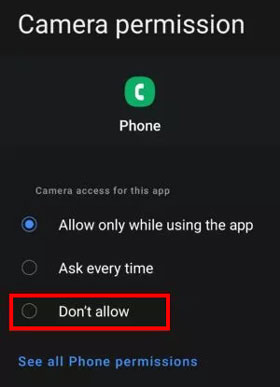 Method 5. Update Your Device
Software updates, like regular oil changes and tune-ups, are essential for keeping your Samsung smartphones in top condition. Not only does it optimize user experience, but it also strengthens security by fixing minor issues that may have been overlooked before. If you're asking yourself, "why your phone is showing Samsung overheating warning?" the answer might be a simple software upgrade. Follow the below steps to learn how you can update your device:
Step 1: Navigate to the phone's "Settings" app, and choose the "Software update" option.
Step 2: Tap on the option called "Download and install", and hit on the "Install" option to install new updates.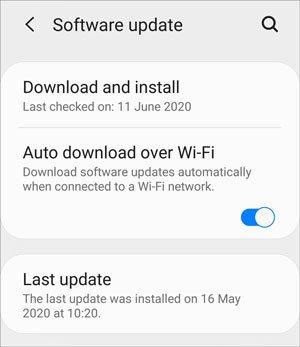 Method 6. Reset Your Samsung Phone
If the above solutions don't fix your Samsung phone's heating dilemma, you'll have no option but to reset the device. But please do not forget to back up your Samsung phone before the factory reset if you want to keep your important data safe. Here's how to reset your phone to cool it down:
Step 1: Go to "Settings" and hit the "Backup and reset" option.
Step 2: Select the "Factory data reset" option and hit the "Reset device" button.
Step 3: Enter your lock screen password to proceed to factory reset your Samsung device.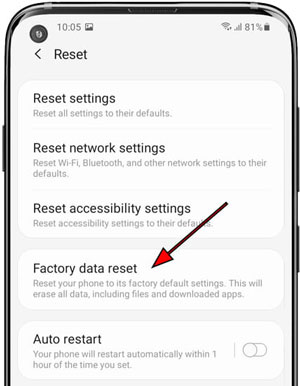 Read also: Samsung Smart Switch Stuck at 99% Problem: How to Fix? (Proven Tips)
Part 3: Fix Samsung System Issues with Android Repair
Want to fix other system issues on your Samsung phone or tablet? Android Repair is an all-in-one tool to help you fix Samsung phone problems. It enables you to repair many system issues, such as Samsung screen being black ,app crashing, etc. It has a high success rate and is quite user-friendly, so even a beginner can use it without hassle. By the way, if the overheating problem is caused by system or app bugs, this software will be helpful in fixing your device.
Download this repair software.

Follow the below step-by-step guide for using Android Repair to easily fix Samsung issues:
Step 1. Download and Install the Software
Begin the process by downloading and installing Android Repair on your PC. Now connect your Samsung phone to your computer using a USB cable. Open the application and look for "System Repair" on the main window - from there, you can begin your journey.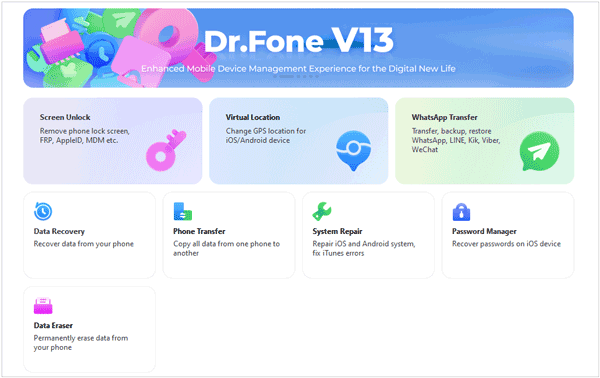 Step 2. Select Phone Model
- Select the "Android Repair" option from the choices, and click the "Start" icon. In the device information section, provide the correct model name, brand, carrier details, and country/region. After that, you should confirm any warnings before clicking "Next".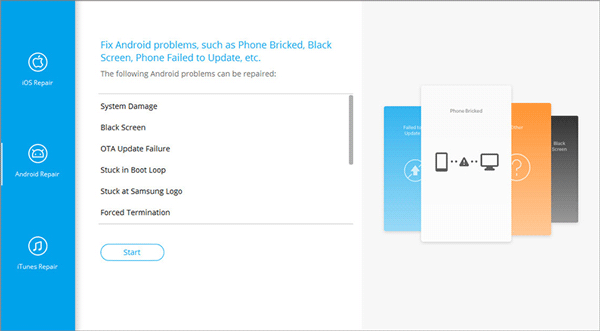 - Android repair you are about to run may delete all data stored on your device. Confirm by typing the code "000000".
Step 3. Repair Your Samsung Device While on Download Mode
- Make sure you boot the device to Download Mode before you start. After that, click "Next" and watch as the firmware downloads.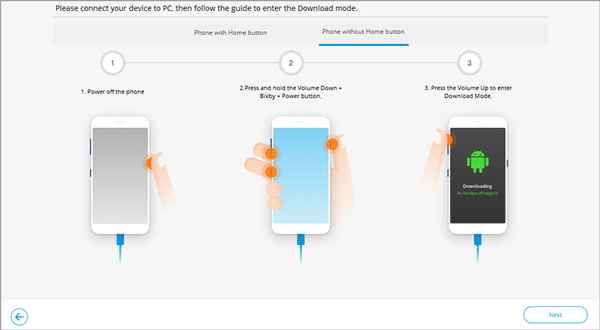 - After you download and verify the firmware, the Android device will repair itself automatically, with no further intervention. Before you know it, your Samsung device will be completely repaired and functioning optimally.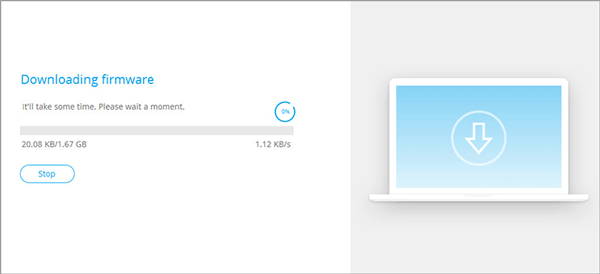 Conclusion
With this guide, we are sure you know how to fix the overheating issues of Samsung phone. Furthermore, following the solutions provided in this article, you can quickly and easily cool down your Samsung phone quickly and easily. Besides, Android Repair is a suitable option to fix any system problems in your device and make it behave normally.
Related Articles
[Fixed] 4 Ways to Transfer Contacts from Samsung to A Computer in 2023
How to Reset Samsung Tablet via 4 Safe Methods [Cushy Guide]
Is Touch Screen Not Working on Samsung Phones or Tablets? Repair It Now
How to Retrieve Deleted Voicemails on Samsung Galaxy [Practical Tips]
Transfer Contacts from OPPO to Samsung Efficiently [5 Proven Methods]
Why Samsung Phone Hang and How to Fix It with 6 Effective Solutions