Summary
When a Samsung phone keeps restarting and stops functioning, it can lead to tremendous despair and disappointments. Since there are billions of active Samsung devices, it's not surprising to hear stories about troublesome issues. Of course, there are many reports about batteries overheating or slow performance.
Even though these issues are always easy to resolve, the repeated restarting of Samsung leaves the users aggravated. Nothing seems annoying than watching your phone restarting now and then. This terrible problem is a very common complaint among Samsung users. The good news is that many solutions exist to help you get your Samsung phone back up and running once more.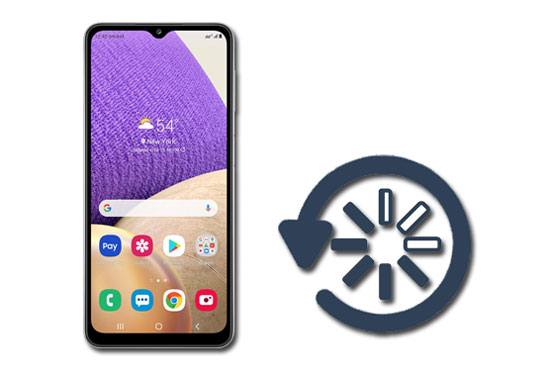 Part 1: Why Does My Samsung Phone/Tablet Keep Restarting Itself?
"My phone keeps restarting over and over..."
"Why does my phone/tablet keep restarting itself?"
A few Samsung users asked these questions in several discussion communities. Does your Samsung phone/tablet keep on restarting?
Then know that it can be as a result of:
1. Software-related Problem or third-party App
If you have downloaded an unauthorized App that is not compatible with your phone or corrupted by the software, your Samsung phone/tablet will keep on restarting itself.
2. Hardware Damage
Damage or a fault in an electronic circuit or component in your phone, such as the screen, motherboard, or other components, could cause it to restart continually.
3. Overheating
Modern gadgets are designed to turn off automatically if they can't dissipate the heat generated inside. This is known as overheating. Watching movies for long hours can lead to this issue.
4. Liquid Insertion
When some liquid gets into the sensitive parts of your phone, it can cause your phone to restart automatically.
5. Loose Battery
This occurs in cellphones with detachable batteries. The battery might become somewhat loose over time because of a bent rear cover or because the battery connections have worn down and are no longer in perfect condition. Whatever the cause, a small gap between the battery and pins may result in Samsung restarting on its own.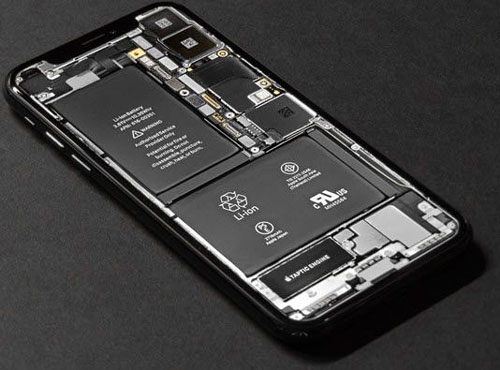 Bonus: Want to back up and restore your Samsung device without effort? You can utilize these 3 ways.
Part 2: Recover Data from Samsung Galaxy That Keeps Restarting
Recovering data from a Samsung device that keeps restarting is possible. However, it would be best if you use good software. Broken Samsung Data Extraction software is a reliable tool if you want to recover data from a Samsung Galaxy that keeps on restarting. This is a great tool that can help you restore any data you might have from your Samsung Galaxy phone that keeps restarting itself. Follow the steps below to achieve that:
Step 1: Download, install and launch this Samsung data extraction software on the computer.

Step 2: Connect your Samsung Galaxy phone to the computer using a USB cable. Ensure the software can detect the device. Tap "Start" to choose the phone name and model. Then follow the guide to enter the Download mode.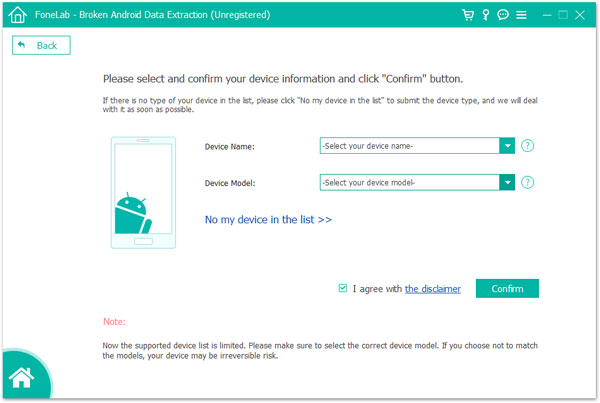 Step 3: The software will then scan your phone data automatically. After the scan is completed, check the data you wish to restore from the menu and tap "Recover" to retrieve data from the Samsung Galaxy phone that keeps on restarting to the computer.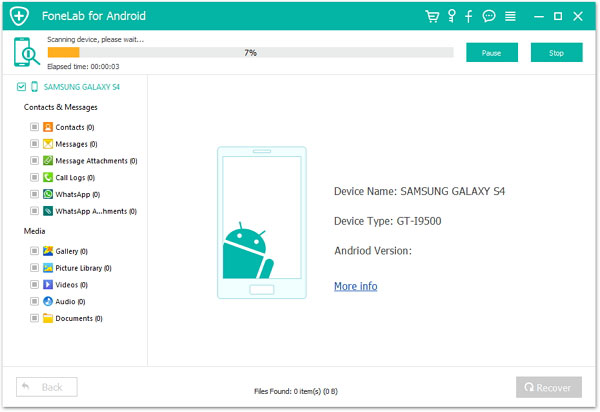 Read also: Samsung Cloud often fails to back up data? Don't worry. You can fix it with these tips.
Part 3: How to Fix A Samsung Phone/Tablet That Keeps Restarting?
It would be a disaster if you were using the Samsung phone or tablet, and it suddenly shuts down. Actually, you are not the only one going through this situation. Many other Samsung Galaxy phone and tablet users have reported the same problem, in which their Galaxy phone restarts continuously.
Here are the best solutions to fix Samsung phone/tablet rebooting continuously:
3.1 Close Apps You're Not Using
While Android manages the memory applications during use, there are times you may need to compel the program to quit. This step might be useful if you find a certain app is responsible for your Samsung restarting frequently. Consider forcing an app to quit if you believe it's the source of the problem.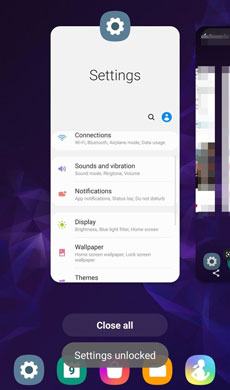 3.2 Fix Samsung Keep Restarting via Android Repair
If your device is still restarting even after closing the apps, it might be a system problem. If that's is the case, then using this Android Repair software is a great solution to fix the issue. This software is your best option to fix various Samsung system problems. Below is a step-by-step process of fixing a Samsung phone that keeps turning on and off issues via this software.
Download the Android Repair software for free below.

Step 1: Android Repair Software Installation
Install the system repair software on the computer, open it and click on "System Repair" mode.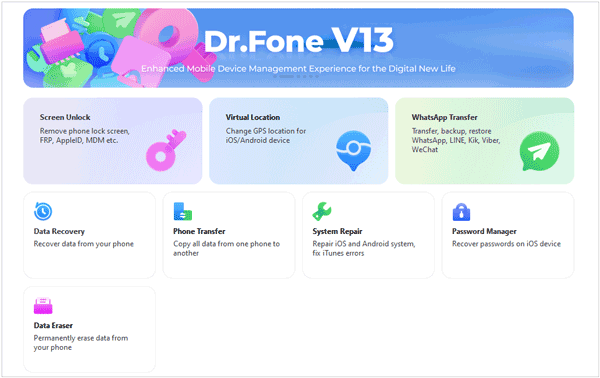 Step 2: Connection and Settings
- Connect your phone to the computer, and tap the "Android Repair" option on the left panel.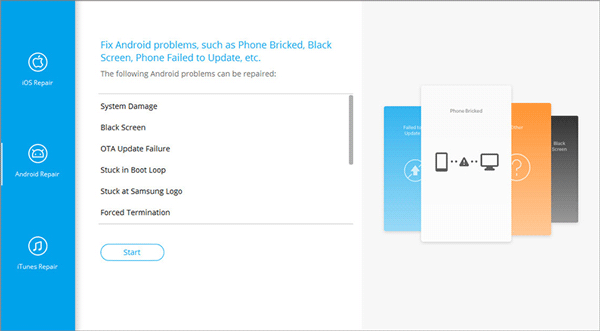 - Then click the "Start" icon to select the information of your Samsung device, and tap the "Next" button.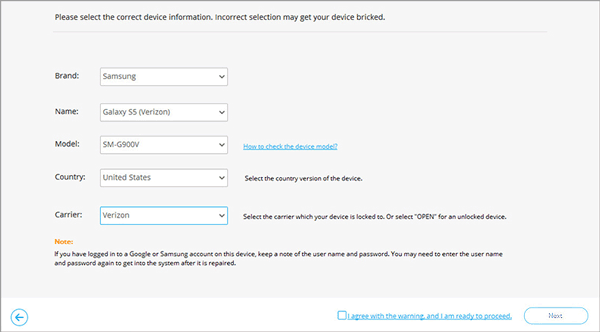 Step 3: Fix a Constantly Rebooting Samsung Tablet/Phone
- Type "000000" for confirmation, and follow the gesture guide to get into the Download Mode.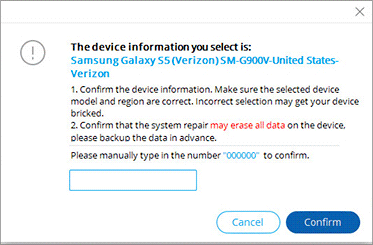 - Tap the "Next" icon to download firmware, and the software will repair your Samsung device.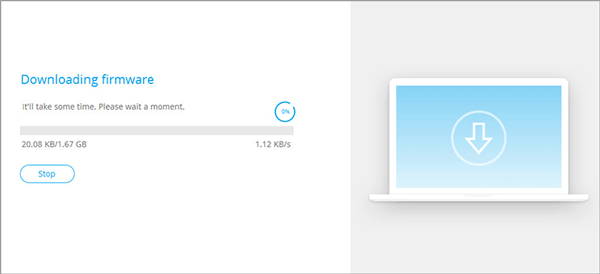 Learn more: This post will teach you to recover deleted photos from the Samsung Galaxy S8 step by step.
3.3 Update Samsung Phone/Tablet Software
If the Samsung Galaxy Tab S7 randomly reboots after a recent software upgrade, it might be due to a software bug. To fix the problem, you must install the most recent version of your phone's software.
To do that, go to Settings and click the "Software update" option. After that, opt for "Download and install" from the options available.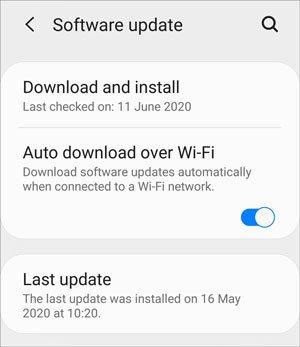 3.4 Update Apps
When some apps are not updated regularly, they can be the reason why your Samsung phone keeps turning on and off. So, ensure they are up to date. You can update apps by doing the following:
Step 1: Open the Play Store, and click the Menu icon on the upper-left.
Step 2: Tap on "My apps & games" and "Update" for one App or click on "Update All" to download all available updates.
Step 3: Allow app permissions whenever asked and choose "Accept" for the process to complete.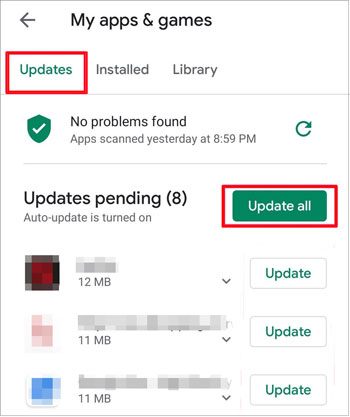 See also:
Samsung Data Transfer - How to Transfer Data from Samsung to Another Smart Device?
5 Trustworthy Tips about Samsung Contacts Backup You Are Worth Knowing
3.5 Reinstall the Incompatible 3rd-party Apps
Often, a third-party app may be the main cause of continuous phone rebooting. If you have recently installed or updated an app to your phone, try uninstalling it to see if the problem will stop.
There's no way to tell which app was installed last, so it's impossible to determine which one is causing the Galaxy phone to restart. You'll have to manually remove each newly installed program and see whether it solves the problems.
3.6 Free Up the Phone Storage
When Android phones stores a large amount of data, they become less sensitive. Too many cache files or data can also result in system difficulties such as unexpected restarting problems. Thus, consider cleaning it to free some space if you've been using your Samsung phone for a long time.
To clear the cached data on the Samsung phone, go to the Settings app, then to the "Apps" > "Storage" option. Lastly, to "Cached data" and clean all the cached data.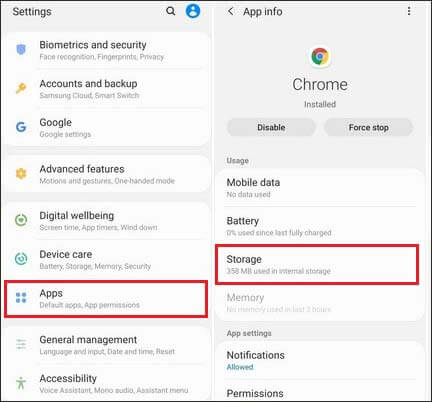 3.7 Boot Into Safe Mode
Using Samsung safe mode to erase the most recent software has been a proven technique for many people. If the restarting problem persists, consider putting your phone in safe mode and see whether the most recent installed software is the cause.
To put the Samsung phone in Safe mode, first, turn it off completely and then press and hold the Power and Volume Down buttons at the same time.
Once the Samsung logo is displayed on the screen, release the Power button while still holding the Volume Down button until the home screen with Safe Mode is mentioned at the bottom.
Use the device in Safe mode for some time: when your phone does not restart while in Safe mode, some third-party app may be the cause. Uninstall them to identify the problematic App. To leave the Safe Mode, just restart the phone manually.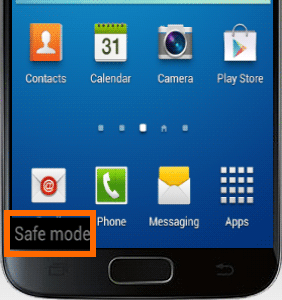 3.8 Factory Reset Samsung
This is the process of reinstalling Android and restoring all of your apps, data, and settings. An Android factory reset is also known as a system wipe. If we damage the Android operating system for unforeseen reasons, we must erase the cache partition to put the device back to its original state. But, before you start restoring to the factory settings, back up data first. Below are the ways to factory reset Samsung phone:
1. Turn off the device after charging it to 100%.
2. Press the Volume Up, Power, and Home buttons at the same time to access Recovery Mode.
3. Use Volume buttons to select the "wipe data/factory reset" option, and hit the Power button for confirmation.
4. Click on the "Reboot system now" option to bring the Samsung device back to normal.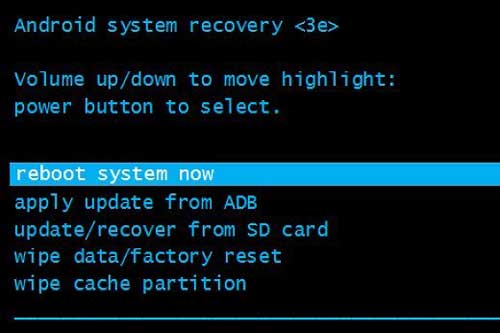 You might like: Do you intend to back up your Galaxy S7? If yes, please try these 4 effective methods.
3.9 Disable Auto Optimization
Restarting your Samsung phone can also be caused by auto-optimization, so disabling it might help. Here is how to disable auto-optimization:
Go to Settings, and choose the "Device care" option. Click on the three-dot icon found at the top and choose the "Advanced/ Automation" icon. Turn off the toggle features next to "Auto optimize daily" and check if the Galaxy phone keeps restarting.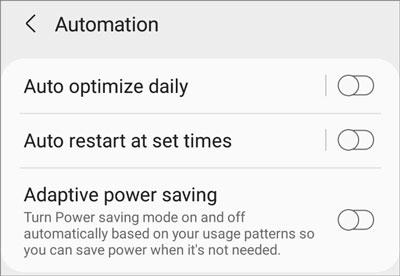 3.10 Reset App Preferences
If your Samsung tablet keeps restarting, you may try resetting all of its settings to eliminate the problem. This will not affect your data on the device; instead, it will reset the settings to their default values. You will have to reconfigure them again.
To do that, open the Settings app, and choose the "General Management" > "Reset" icon. Then click the "Factory data reset" > "Reset" option. After that, enter your current PIN, and tap on the "Delete All" icon.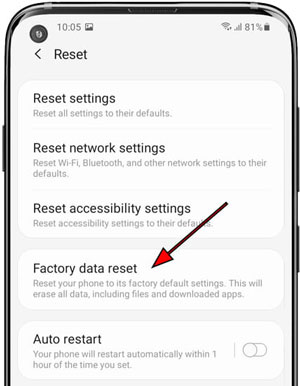 Part 4: Protect Your Samsung Phone from Rebooting Continuously
If the restart problem has been resolved, you may now get back to enjoying your Samsung Galaxy! Before you go, here is one more piece of advice to avoid any future difficulties, protect your device from continuous rebooting by doing the following:
Use a Protective Case
Although smartphones are sturdy on the outside, they are extremely delicate on the interior. They don't like being struck or subjected to bad weather conditions. A protective cover, which keeps it clean and shields it from scratches, will be ideal.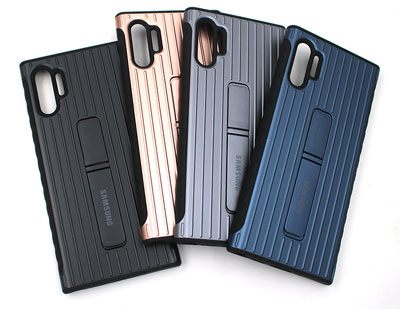 Clean Up the Cached Data
Too much-cached data may harm the operating system's performance. It's especially important to clear the cache periodically if you use apps frequently.
Verify Apps
When you download an app to your Samsung phone, make sure it's not corrupt or infected with malware. To do so, go to the "App menu" > "Settings" > "Section System" icon, and finally choose the "Security" option.
Internet Security
Make sure you download programs and files from the sites you trust.
Install Reliable Antivirus Software
With cybercrimes on the rise, having a reliable antivirus program from a reputable firm installed on your mobile device can help minimize the risk of it getting corrupted.
Final Words
Samsung is one of the famous phone manufacturers. However, Samsung users have been faced with the issue of Samsung phones restarting continuously. This is a common issue that many smartphone users face. To fix the problem of Samsung restarting on its own, just follow the above solutions, and everything will be fixed instantly! Furthermore, the Android Repair software can fix multiple system issues, including rebooting.
Related Articles
How to Transfer Files from Samsung Tablet to PC | 5 Seamless Ways
Samsung Smart Switch Stuck at 99% Problem: How to Fix? (Proven Tips)
Is Google Photos Backup Stuck? Use These 8 Methods to Fix It Fast
Solved: Help You Fix Photos Disappeared from Android Phone without Hassle
My Text Messages Disappeared on My Android - Find the Cause and Fix It
LG Bridge Cannot Connect Correctly | Find Out Reasons and Fix It with Ease