Summary
Have you bought a new Pixel phone? Are you wondering how you'll transfer data from Pixel to Pixel? No worries, as this post, will answer that. When you get a new phone, the first thing to do is transfer the data from the old phone to a new one. Data transfer is a common scenario among many people. If you've recently brought a new phone, chances are you're looking for how to transfer data between phones.
It is really easy to transfer a phone's files from one phone to another. Most phones can be easily transferred in this manner, and Pixel phones are no exception. In this article, we will have a look at how you can easily transfer data from Pixel to Pixel. If transferred correctly, your data should be available on the new phone up to the limits of the memory. It is better to read this article to know how to do that seamlessly.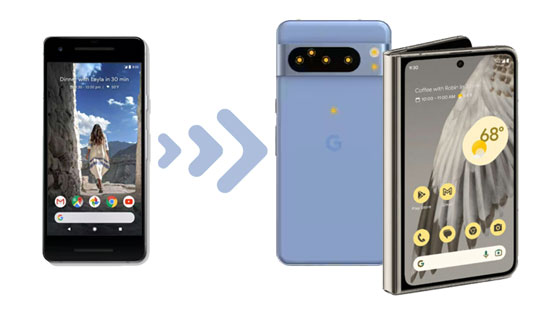 Part 1: How to Transfer from Old Pixel to New Pixel via Data Transfer Tool
It's not a must you download another Android transfer application on a Pixel phone since these types of phones come with a pre-installed app called Data Transfer Tool. Data Transfer Tool allows you to transfer data from your old Pixel to the new Pixel. Besides, no need to use a computer.
This tool connects your old and new Pixel phones together, allowing you to move data from old to new phones easily. It also allows you to select which particular files you want to be transferred and which file size is applicable.
The supported files are apps and app data, photos, music, Google accounts, videos, device settings, contacts, and pure text messages. Also, you can still transfer your data from Pixel 2 to Pixel 3 by just signing into a Google account, like contacts, email, calendar events, contacts, and any other associated information.
Preparation:
- Place a SIM card into your new Pixel device.
- Prepare the Quick Switch Adapter.
- Also, ensure both phones are fully charged.
How to copy data from Pixel to Pixel using Data Transfer Tool:
Step 1: Switch on your new Pixel phone, and click the "Get Started" icon. Then insert your SIM card into the target phone, and choose a network.
Step 2: Tap "Next" on the "Copy apps & data" screen, and then unlock your source Google Pixel phone. Click "Next" from the lower right corner.
Step 3: Connect the two Pixel phones using a Quick Switch Adapter and a USB cable, and follow the instruction from the screen. Click "Next" to continue the procedure, and tap "Trust" on the sender.
Step 4: Check the type of file you wish to move to the new Pixel and click "Copy" to start the process. Once the copying process completes, you can now disconnect the devices. Then click "Next" to move on.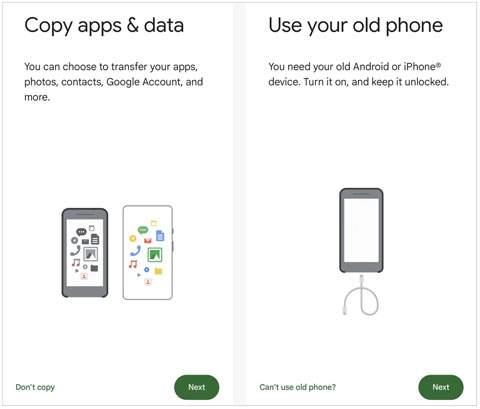 Bonus:
How to Move Files from Pixel to PC with 4 Ways? (Newest Guide)
One Click to Transfer Contacts from iPhone to Pixel 4
Part 2: How to Transfer Data from Pixel to Pixel via Phone Data Transfer
This efficient phone transfer tool - Samsung Data Transfer, is the best software to transfer data from Pixel to Pixel without limitations. It not only allows you to transfer data from old Pixel to new Pixel but also to transfer data between Android and iOS devices or from Android to iOS. It supports many Android devices and also allows you to select particular data types before the transfer.
The phone data transfer software is available for most Android OSes (from Android 4.0 to the latest), making it extremely convenient for users to transfer contacts, music, photos, videos, apps, messages, etc., from Pixel to Pixel. The file size is not limited, and the process is super easy of transferring all your content from an old Pixel phone to a new one.
Download the Pixel transfer program below.
Here's how to transfer files from Pixel to Pixel in 1 click:
Step 1. Launch the Program on the Computer
After downloading and installing the transfer software on your computer, launch it on the desktop.
Step 2. Connect Pixel Phones to the Computer
Use working USB cables to connect both of your Pixel phones to the computer, and allow USB debugging on both devices. Once connected, please ensure your new Pixel device is on the "Destination" side, or tap "Flip" to change the positions.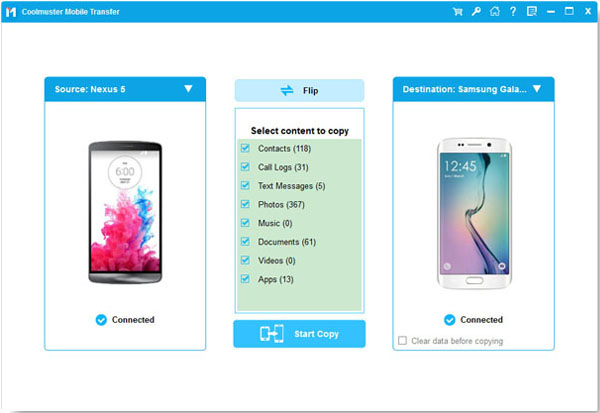 Step 3. Transfer Data from the Old Pixel to the New Pixel
Choose the types of data from the middle panel and tick the specific files you want. Once done, tap the "Start Copy" button to start the transfer process. You will now have the data on your new Pixel phone.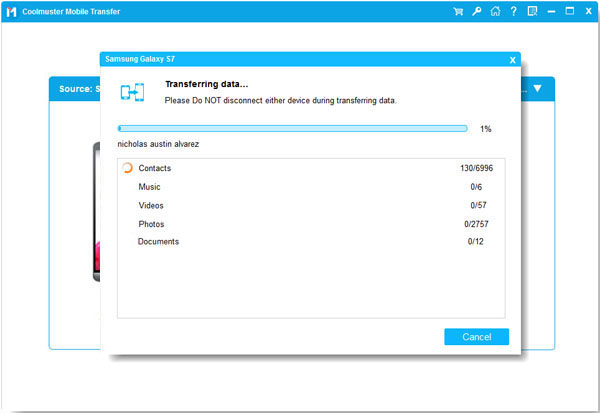 Conclusion
In a nutshell, this post has provided you with two methods: transferring from the old Pixel phone to the new Pixel phone. Transferring data is therefore very possible with the help of these two methods. However, if you want an easier way and without limitations, Samsung Data Transfer is definitely the best option for data transfer as it provides an all-in-one solution.
Related Articles
iPhone to Android Transfer - How to Transfer Data from iPhone to Android?
Recover Deleted Contacts on Google Pixel without Effort via 4 Methods
Switching from iPhone to Pixel: 3 Methods to Transfer Data from iPhone to Pixel
How to Transfer Photos from Google Pixel to Computer? Top 4 Ways You Need to Know
Back Up and Restore Google Pixel: 3 Ways Make It Easier
Google Pixel Data Recovery: Easily Recover Deleted Photos in 3 Ways