Summary
De-cluttering your Android phone is an excellent way of improving your device experience, whether you need new storage after an "insufficient storage" alert or gearing up for the upcoming release of the Android update. Take a proactive approach to freeing up space on your device and remove all apps you no longer use. Although seemingly small, these applications tend to consume loads of storage. Thus, you need to know how to delete apps on Android if you don't want to drain your phone's resources.
Knowing the right steps to take, deleting an application from your Android-based device is a speedy and easy process. Let's see how you can remove apps from a phone or tablet.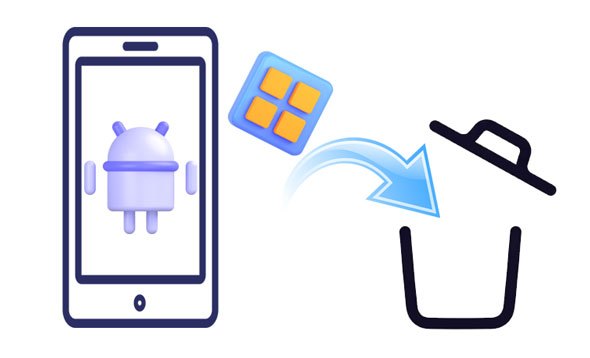 Part 1: When Should I Delete an App from My Android Phone?
1. You Do Not Require the Application Anymore
The primary reason for deleting an application is when you no longer require the app for its intended purpose. The app may have been used for a project that has been completed, and thus, it is no longer needed. You should also delete the application if it does not perform how it is supposed to perform. Erase all apps you do not require anymore to free up the storage space on your device and make your phone run at its peak performance.
2. The Application Keeps Crashing
Even though a user may install an app because it fulfills a specific need, they can still be forced to uninstall Android apps due to numerous complications. Your applications may operate properly for some time. Unfortunately, the app soon crashes and ceases to function. Such an occurrence can be incredibly frustrating for users, who may simply choose to remove apps from phones to avoid any more stressful situations.
3. The Application Takes a Long Time to Load
Sometimes, your apps may take a long time to load. This could be due to how the application was coded or structured. Long loading times can cause an app to become unresponsive, thus crashing in the process. To avoid frustration over such scenarios, you should delete apps from Android phones when you notice that they take unusually long to load.
4. Annoying Notifications That Keep on Popping Up
Finally, you should delete applications that keep on sending annoying notifications. Annoying notifications can signify how intrusive the app is or how it utilizes your system's resources to process data. If any application keeps sending distracting alerts, disable the app by deleting it from your phone.
Part 2: How to Remove Apps from Android Device in 1 Click?
Many people are distressed by how to remove apps from Android devices. Third-party applications, such as Samsung Messages Backup, have made how to delete apps from Android phones a breeze. This software is a professional tool that engineered to accomplish various tasks, such as the automated uninstalling of applications.
This convenient manager also allows you to effortlessly transfer your Android apps, contacts, photos, videos, and other content to a computer with one button. Therefore, you can back up your Android data without effort.
Kay features of this Android app manager:
- Fast delete the apps on Android phone at once.
- Back up your Android apps to your computer.
- Restore the backup apps to any Android phone and tablet.
- Allow you to manage Android files on your computer.
- Transfer videos, photos, music, contacts, SMS, and more between Android and computers.
- Highly compatible with most Android brands, such as Samsung, LG, Sony, Honor, OnePlus, ZTE, etc.
- Natively works with Mac and Windows computers.
Download this software for deleting apps.
How do I remove apps from Android phones using this program?
Step 1. Install the Software
Start the process by downloading and installing the Android management application on your computer.
Step 2. Connect Your Android Phone to Your Computer
Connect your Android device to your computer using a USB cable, and ensure you have enabled the phone's USB debugging mode. Once connected, the program will recognize your phone automatically.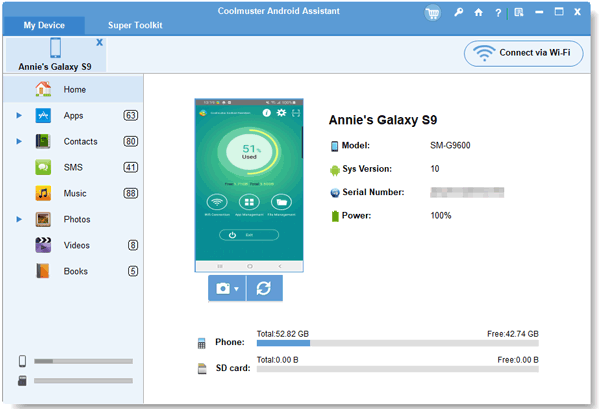 Step 3. Remove Apps from the Phone
- Now go to the "Apps" section and check the box next to the app you want to delete. Click the "Uninstall" button at the top of the window to uninstall your apps.
- By following these simple steps, you can easily answer the question regarding how to delete apps on Android that came with the phone quite easily.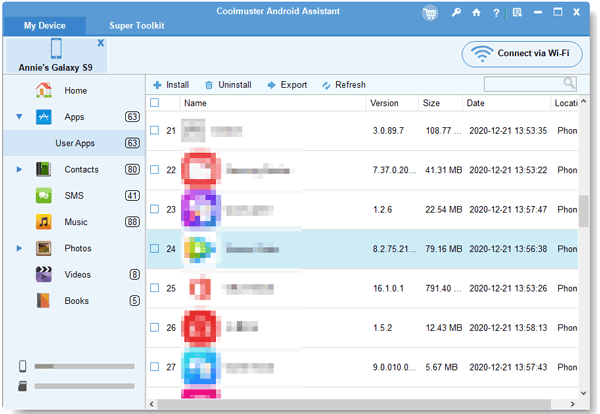 Read also: How to Permanently Delete Deleted Text Messages on Samsung | 3 Efficient Ways Here
Part 3: How to Delete Apps on Android via Settings?
Uninstalling any app is effortless with the Settings App. To begin, open up your device's Settings menu, and you're all set! Removing the app from your device is a fast and painless process. Once you finish, you will be taken back to the Apps menu, where you can swiftly delete more apps if necessary.
Learn how to get rid of apps you do not want from your Android phone using the Settings app:
Step 1: Launch the "Settings" application on your device.
Step 2: Scroll down and click on the "Manage apps" option.
Step 3: Select the application you wish to remove and click on the "Uninstall" option. Click on the "OK" pop-up, and the application will be removed.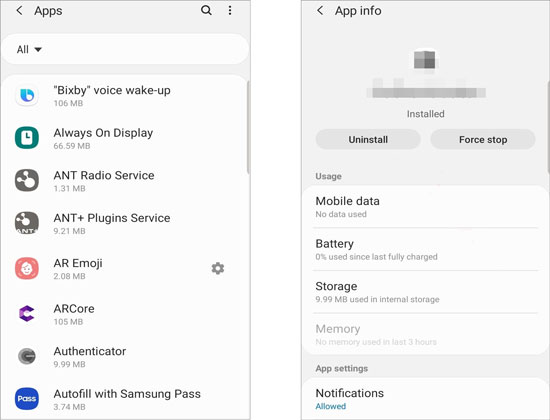 Further reading: If you want to sell your old Android phone, you'd better wipe the phone completely.
Part 4: How Do I Uninstall an App on Android Using Play Store?
You can uninstall apps on your Android device from Play Store. If you don't have Play Store, you can find the app store. You can remove all apps from the app store with ease.
How do I take apps off my phone using Play Store:
Step 1: Launch the Play Store app on your phone. Select the "My apps & games" option by tapping on the menu icon in the top-left corner.
Step 2: Tap the "Installed" button to view all the applications installed on your Play Store.
Step 3: Select and then browse the application you want to remove and click on the "UNINSTALL" option.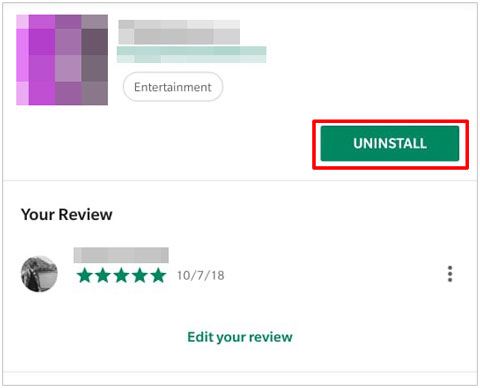 Notes: Why should I delete unnecessary apps?
Deleting unnecessary applications from your Android phone saves on the device's memory space, increasing your phone's speed.
Conclusion
Now that you know how to delete apps from your Android phone via the settings menu, Google Play Store, and Samsung Messages Backup, you can quickly get rid of any unnecessary applications on your device. By doing this, you can save on memory space and improve your device's overall performance. Samsung Messages Backup is an excellent choice for users looking for a more comprehensive and easy-to-use phone managing solution. Apart from deleting apps, it can help you back up your Android apps to a computer.
Related Articles
How to Back Up and Restore Android Phone/Tablet on Computer? (5 Ways)
How to Wipe a SIM Card with Android Completely? 3 Tips You Need to Know
[Best Guide]How to Delete Photos from Android Phone Permanently in 4 Ways
Fantastic Android SMS Recovery Apps | Easily Recover Deleted Texts from Android
[Newest Guide] How to Move Apps to SD Card from Huawei Device?
12 Great Apps to Transfer Data from Android to Android [One-stop Transfer]