Summary
Maybe you know there is an intelligent lock screen on Samsung, but you haven't used it up to now. Is it just a pattern lock on the Samsung screen? If you are interested in it, you can discover all the answers in this post. It is not as mysterious as you think, but it is a safeguard for your Samsung device.
By the way, Samsung intelligent lock screen is different from its Smart Lock. We will explain their difference in the following.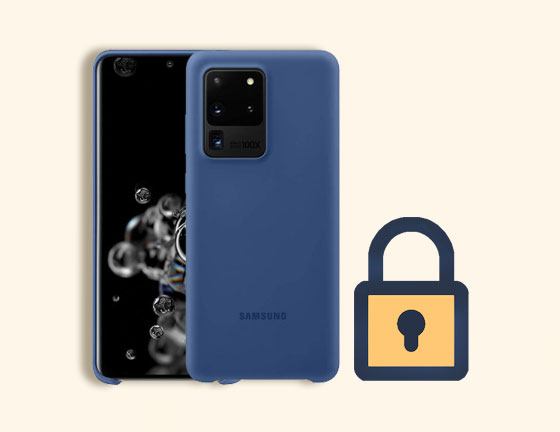 Part 1: What Is Intelligent Lock Screen?
Samsung intelligent lock screen combines the iris scan and face recognition to increase the Samsung phone's security. Besides them, the fingerprint is available. The Intelligent Scan can unlock your phone in the dark or too bright surroundings.
However, the Intelligent Scan is available on Samsung Galaxy S9/S8 and Note 9/Note 8.
So, what is the Smart Lock on Samsung? When you turn on the Smart Lock feature, you can bypass your Samsung phone in a reliable place. And it supports you to skip the lock screen when you connect to the specific device. That can save you time.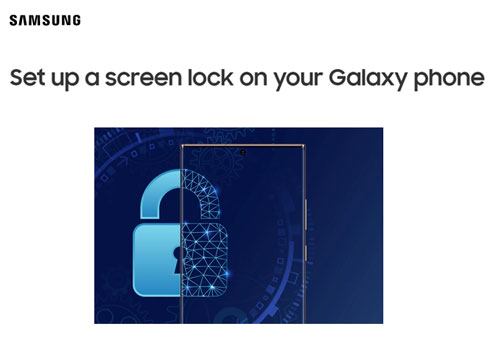 You might need:
Wonder more about Android phone unlocking software? This post will show you the top 8 tools.
This guide will tell you the ways to unlock Android devices even though their screens is unresponsive.
Part 2: Why Is Intelligent Lock Screen on Samsung?
The Android intelligent lock screen aims at protecting your privacy from peeping and leaking. When you are unavailable to unlock your phone by typing the password, you can make it with your fingerprint or your face. If you intensely dislike the lock screen, you can switch off the lock feature.
Additionally, there are 6 locking types on the Samsung phone, containing swiping, pattern, pin, and password. As you select one of them, you can also add face recognition and fingerprint to protect your phone.
Read also: Another way to keep your Samsung data secure is to back up your Samsung to the PC. You could restore them quickly, even if you deleted something significant on the phone by mistake.
Part 3: How to Enable Samsung Intelligent Lock Screen?
Whether you want to enable the intelligent lock screen on Samsung or change your lock method, you can do it with the detailed tutorial in this part.
Step 1. Choose Lock Screen
Find the Settings app and open it on the Galaxy phone. Then swipe to and click the "Lock screen" option.
Step 2. Select Screen Lock Type
Click the "Screen lock type" feature and you will see multiple choices on the screen. You can select one and set it up according to the instructions.
Step 3. Unlock Samsung Device
After that, please lock your Samsung device and you can unlock it in a new way.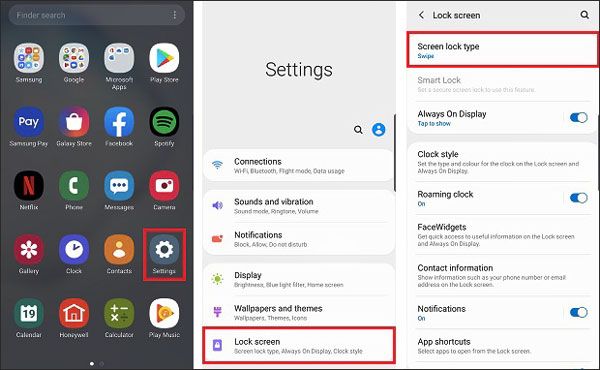 Tips: How to turn off the Samsung Smart Lock? It's easy. Go to the Settings app and choose the "Lock screen" > "Smart lock" option. Then input your password, and you can turn off the feature now.
Further reading: Want a safe Samsung root program? Here you are. You can root your Samsung device with no risk now.
Part 4: Why Does Intelligent Lock Screen Not Work?
If you have used your Samsung smartphone for years, it might act up sometimes, such as the intelligent lock screen not working. Sometimes it is caused by the OS getting wrong, malware, or incompatible apps, etc. You can reboot or factory reset your phone. If it still can't work, please take it to the repair store.
Part 5: How to Bypass Your Samsung Phone without Password?
Although you enable face recognition on Samsung, you still need to enter your password when you restart your phone. If you forget it, you cannot unlock your device by yourself. But with the help of this Screen Unlock software, you can remove the lock without hassle. What's more, you won't lose data on the Samsung phone.
Key features of this Samsung Screen Unlock program:
- Swiftly remove 2 different types of screen lock.
- Unlock part of Samsung or LG phones without losing files.
- Support many Samsung phones and other Android phones, like Samsung Galaxy S6/S5/S4, Samsung Galaxy Note 8/Note 7/Note 6, LG, OnePlus, Huawei, and more.
Download the Screen Lock Removal program for free below.

How to unlock Android intelligent lock screen without password:
Step 1. Install the Screen Unlock Software
Please download and install the program on your Windows PC. Then connect the Samsung phone to the computer with a USB cable and click the "Unlock" tab.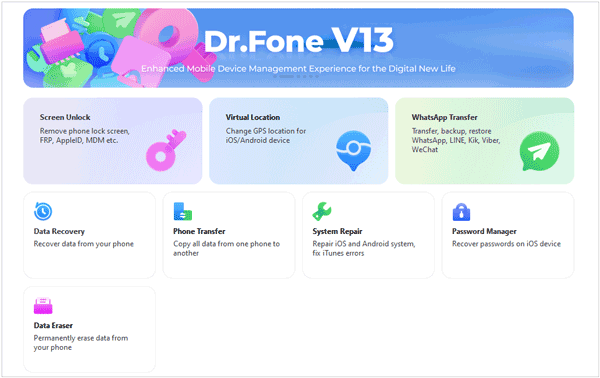 Step 2. Enter the Download Mode
You need to select the correct brand, name, and model of your device on the interface. Then click the "Next" icon and follow the gestures to enter the Download Mode.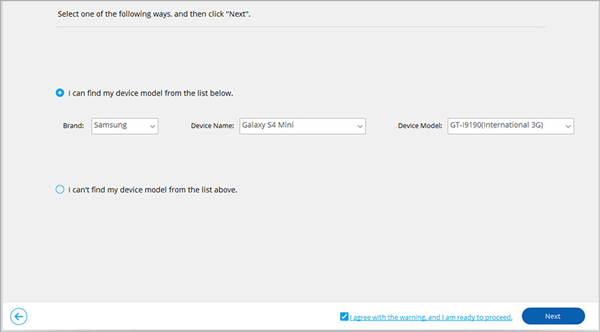 Step 3. Remove the Lock on Samsung
After it downloads the recovery package, please click the "Remove Now" button. It will eliminate your lock soon.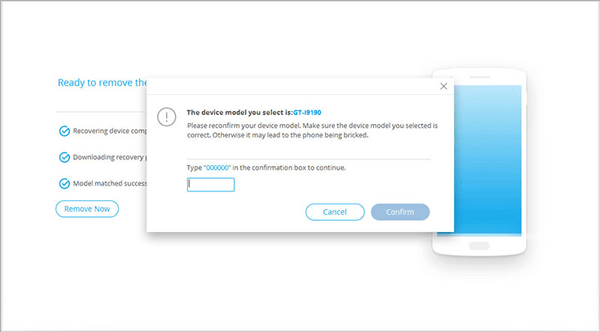 See also: How to fast transfer contacts from Samsung to LG? Check the article out and you will get 4 useful ways.
Final Thoughts
There is no denying that the intelligent lock screen on Samsung is vital to keep the data safe. Therefore, it is necessary to understand it. Now, this post has told you what it is and how to use it. You can make good use of the lock screen without trouble. If you would like to know more about this Samsung lock screen, please write down your queries in the comments section. We will reply to you in time.
Related Articles
[Updated in 2021] How to Transfer Contacts from Samsung to Samsung?
How to Retrieve Deleted Videos on Samsung: 4 Dependable Solutions
Samsung Tablet Data Recovery - 3 Best Ways to Recover Deleted Data on Samsung Tablet
Solved: Where is Samsung Galaxy Recycle Bin and How to Recover Deleted Files?
How to Transfer Contacts from Samsung to iPhone Effectively? - 5 Ways
How to Transfer Data from Huawei to Samsung: 6 Must-Know Tricks Here