Summary
Is your Android screen locked? Are you in a dilemma about what to do? Every Android user has to face this problem sooner or later in their lifetime. It's very frustrating when you forget your Android screen password, and no matter what you do, nothing seems to work.
What's worse, it's the only device you rely on for communication or studying. But no need to fret. We're here to enlighten you on ways to bypass the Android lock screen. Continue reading to learn how to work it out.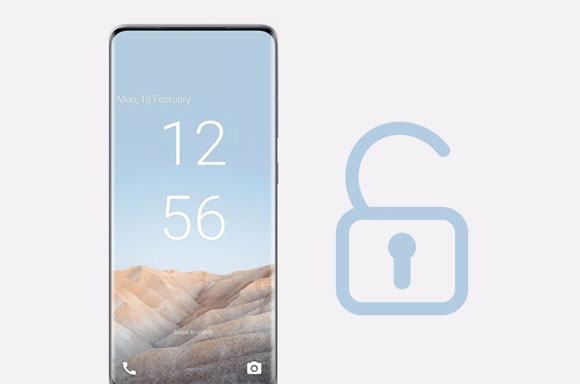 Method 1. How to Bypass Android Lock Screen in 5 Minutes
Android Screen Unlock is a widely acknowledged unlocking tool that effectively bypasses Android screen locks. This unlocking software can bypass different lock screens, including fingerprints, passwords, and patterns. It has a user-friendly interface and only requires a few clicks to complete the process. This handy program will be helpful when you purchase a second-hand Android smartphone or forget your password completely.
Key features and highlights of this screen unlocking software:
- Perform a fast and safe screen lock bypass on Android devices.
- Help you unlock your pattern, PIN, or password on your Android phone.
- Access Samsung FRP lock without a Google account.
- Compatible with the most common Android models, for instance, Xiaomi, Huawei, Samsung, LG, etc.
Download this lock screen bypass tool below.

Guide on how to unlock an Android phone without password using this software:
Step 1. Open the Unlocking Software
Install and open the software on your PC and select "Screen Unlock".
Step 2. Connect Your Locked Phone to PC
- Use a USB cable to connect your Android device to the PC. To start, choose the "Unlock Android Screen/FRP" and "Unlock Android Screen" tabs on the interface.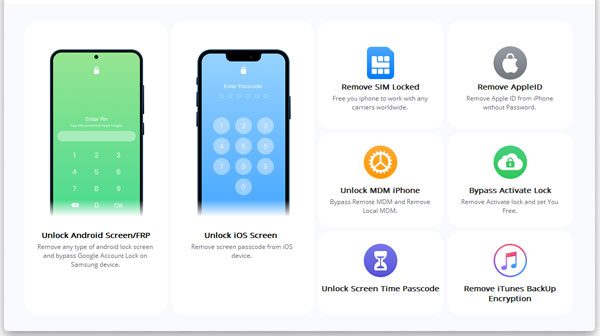 - If your phone is an old model of Samsung or LG, you can choose the "Remove without Data Loss" option. Otherwise, please select the "100% Remove Screen Lock" option, which will wipe your data from the locked device.
Step 3. Select Model and Bypass the Screen Lock
- Verify the details, for example, phone model and brand. Then tap "Next" to get your phone into "Download Mode".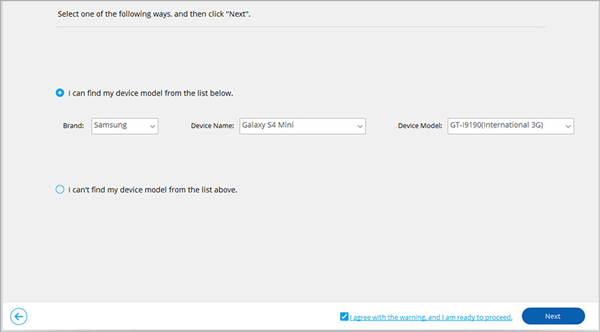 - When you see the "Ready to remove the screen lock" interface, please hit the "Remove Now" icon and confirm your operation. Then your screen lock will be erased.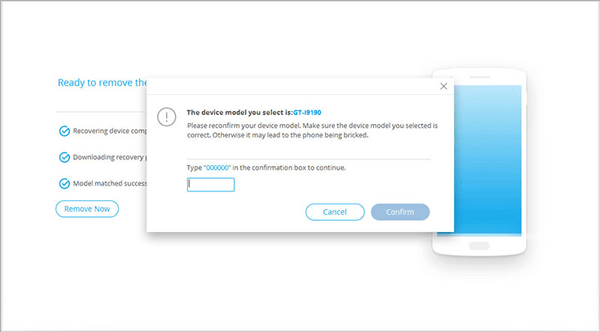 Bonus: How to Remove Screen Lock PIN on Android Devices | 7 Viable Methods
Method 2. How to Unlock Android Phone without Password Using Android Device Manager
Android Device Manager, also called ADM or Find My Device, is a tool created by Google to help Android users remotely locate, erase, or lock their Android devices. It is among the best tools that can be employed to remove the Android screen lock on inaccessible Android devices. It is effortless to use the Android Device Manager to unlock your device. You have to sign in to your specific Google account. This tool is easily accessible on any Android device or PC.
Before using the Android Device Manager to bypass the screen lock, please make sure you have:
Turned on Find My Device on your Android device.
Turned on Location on your device's settings.
Connected your mobile device to your Google account.
Follow the guide below bypass your screen lock using Find My Device:
Step 1: Open the Find My Device web on the internet through a PC/Mac or another device, then log in to your Google account.
Step 2: Choose the smartphone you want to unlock and click on the "ERASE DEVICE" button. Then it will require you to log in to your account again. As long as you follow the guide step by step, you can successfully remove the lock from your phone.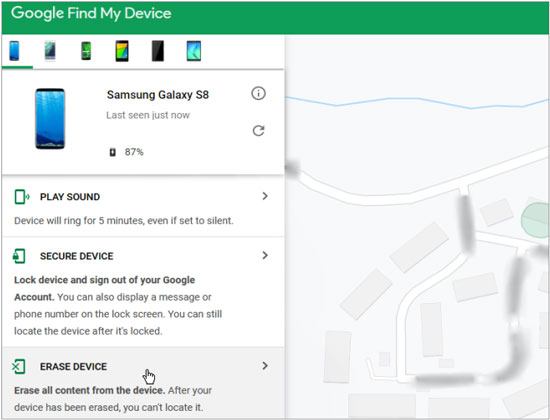 Read also: How can you bypass a Samsung lock screen without losing data? This guide will tell you the solution.
Method 3. How to Crack a Pattern Lock on Android with Forgot Pattern
This feature is available on some old Android smartphones by default. However, it is not available on the Android devices running Android OS 5.0 and upper. This method will work only when you have a Google account logged in on your device before you forget your passcode.
The process of getting into a locked Android phone via the Forgot Pattern feature:
Step 1: After several failed trials, you will see a pop-up notification reading, "Try again in 30 seconds. You have five tries left." Below the pop-up, you will see "Forgot Pattern" in the lower corner of the screen. Click on it.
Step 2: Enter your Google account information. Type your Gmail address and password that you used on your Android phone. Afterward, you will receive an email from Google with further instructions to reset the passcode.
Step 3: Open the email and reset the screen lock passcode. It is important to note that this method necessitates a robust and reliable internet connection. A weak internet connection will not enable you to sign in to the Google account.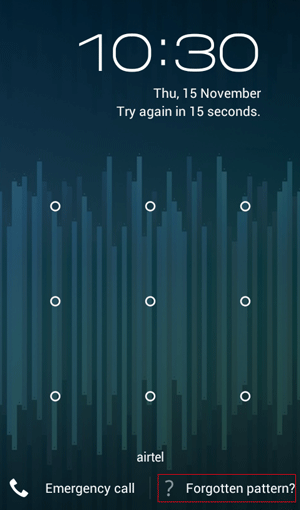 Further reading: Forgot the password of your LG phone? Then you can remove the lock via these practical methods.
Method 4. How to Get Into a Lock Phone via Find My Mobile (Samsung Only)
Find My Mobile is a very effective method for Samsung users. It is an ideal method to bypass forgotten patterns, passwords, fingerprints, or PIN locks. It is imperative to note that this method requires you to sign in to your Samsung account.
Unlock a Samsung phone lock via Find My Mobile:
Step 1: Open Samsung Find My Mobile on your computer, and sign in to your Samsung account.
Step 2: Tap on the "Unlock" icon, which is on the right of the screen. Then enter your Samsung account information, and tap the "Next" icon. Then it will unlock your phone.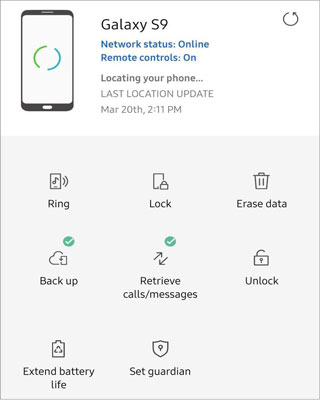 See more: Want to recover your files from an SD card inserted into your Android phone? Open this article, and you can learn the tricks.
Method 5. How to Break Pattern Lock on Android Phones via Factory Reset
Factory reset is one of the methods you can use to remove the forgotten Android screen lock. This method works in almost all situations and with all android brands. If unlocking the device is more crucial than securing the data on your device, then this is an ideal method to employ. The process involves several easy steps but may vary depending on the android brands.
Step 1: Turn off your device. Next, long-press the "Volume Up" and "Power" buttons simultaneously.
Step 2: The Android boot menu will appear. Press the "Power" button to choose "Recovery Mode". The volume buttons will help you navigate between the different options.
Step 3: Select "Wipe data/factory reset" and confirm the action by tapping the "Power" button. Once done, choose the "Reboot system now" option to restart the smartphone. There will be no screen lock on the device again.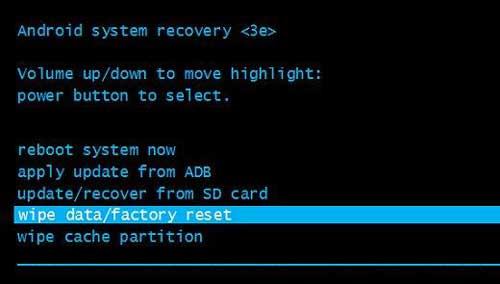 Method 6. How to Bypass Android Lock Screen Using Emergency Call
Maybe you want to hack your Android pattern lock via Emergency Call, but please know that this way is inaccessible on Android OS 5.0 and higher. Thus, you can only use this way on old Android phones, like Kyocera Hydro, LG G3, and the like.
Here's how to bypass the password on Kyocera Hydro via Emergency Call:
Step 1: Please click the "Emergency Call" icon on the locked screen, and enter 10 asterisks using the dialer.
Step 2: Copy and paste the asterisks repeatedly till they cannot be highlighted on the screen. Next, go to the lock screen, and swipe it to open the camera.
Step 3: Drag down the notification bar, and click the "Settings" icon. When the password appears, long-press the password field, and paste them many times. But please control the cursor at the end of the input field.
Step 4: Please repeat Step 3 to crash the interface until the buttons at the bottom disappear. Then the camera screen will be crashed, and you will get into the home screen on your Android phone.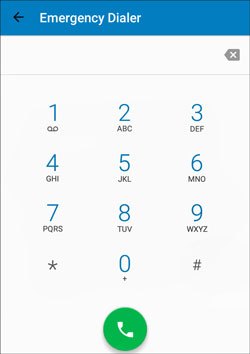 Method 7. How to Hack a Phone Password on Android via Safe Mode
Safe Mode is effective in removing a lock because you install a third-party lock app. Thus, please note that it cannot work when you forget your screen lock that you set with the built-in settings app.
Step 1: Use the "Power" button to power off your Android device. Then turn it on, press and hold the "Volume Down" key when your phone's logo appears.
Step 2: Once done, the "Safe Mode" icon will show up on the screen's bottom. Now, remove the third-party lock app from your Android phone.
Step 3: After uninstalling the app, please restart your phone to exist Safe Mode.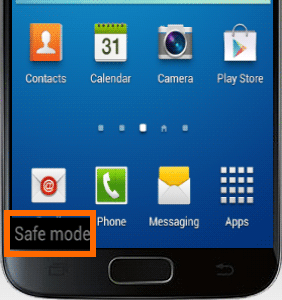 Conclusion
It's time to say goodbye to the Android screen lock! The practical solutions mentioned above are capable of removing the screen lock on any Android device and getting back control over your Android phone or tablet. Among them, Android Screen Unlock is the simplest tool to bypass the Android lock screen at a high success rate.
Related Articles
Control Android from PC Conveniently | 7 Powerful Tools
12 Great Apps to Transfer Data from Android to Android [One-stop Transfer]
How to Remove Duplicate Songs from Android Phone [Tips and Methods]
How to Get Out of Android Recovery Mode | Ultimate Solutions
Easily Clear Temp Files on Android Devices [Step-by-step Tutorial]
Android File Transfer on Windows Computer: Transfer Files Easily