Summary
All mobile phones have screen locks to protect users' information, including Sony Xperia phones. As long as you set a passcode/pattern/fingerprint/Face ID on your Sony phone, others cannot access your phone directly. However, if you forget your password, the locked screen will be difficult for you. Then how can you unlock the Sony Xperia phone? It was hard to solve in the past, but not now.
Nowadays, more and more tools can unlock mobile phones, but you still need to discriminate which ones are reliable or malicious. If you have no idea about this, you can browse this article first. It has summarized safe unlocking methods. Let's get started.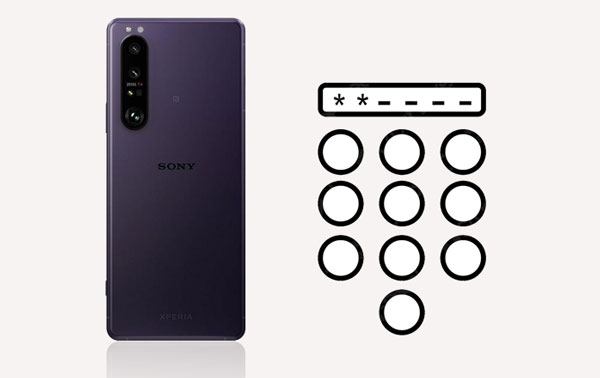 Part 1: Unlock Sony Xperia SIM Network PIN
When your SIM network is locked, you cannot use your Sony Xperia phone. But there is a possibility to help you unlock it.
Step 1. Check the SIM Lock Status on Your Sony Phone
- Open the dialer, and type "*#*#7378423#*#*". Then choose "Service info" > "SIM lock", and you will see your SIM lock information on the screen. If it is locked, you will see the "[X]" beside the "Network" option.
- But if you see "0" behind "Network", you cannot unlock your phone anymore.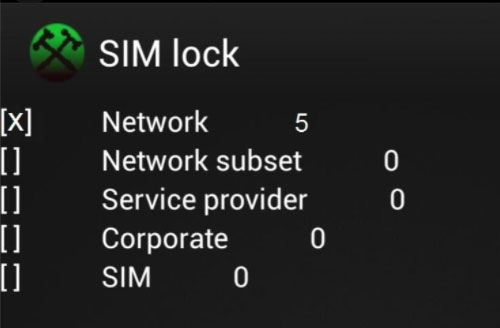 Step 2. Find Your IMEI
- Please dial "*#06#" to check the IMEI number. Then request your provider to offer your unlock code. Or you can order an unlock code from the Internet.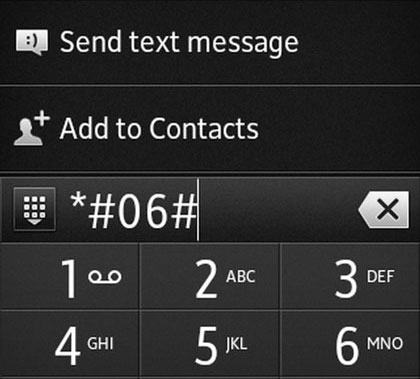 - Insert a non-supported SIM card into your Sony phone, and restart the device.
Step 3. Unlock Sony Xperia SIM Network Lock
Type your unlock code to your Xperia device. As it pops up "Network unlock successful", you will unlock the SIM network PIN. Finally, tap the "Done" icon at the bottom.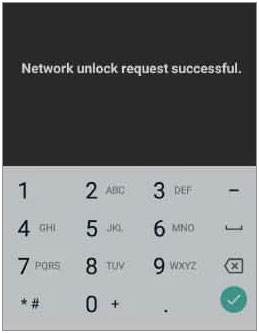 Bonus: Click here to see how to transfer contacts from Sony Xperia to your computer in easy ways.
Part 2: Sony Xperia Unlocking Ways for Screen Lock
You might want to remove the screen lock on your Sony Xperia phone? If yes, you can get 4 usefull solutions in this part.
2.1 Use Sony Phone Unlocking Software
Want to fast remove the screen lock from your Sony Xperia phone? Then please don't miss this Sony phone unlock software. It can unlock multiple types of locks, such as pattern, fingerprint, passcode, etc. Most Android OS are supported. Therefore, it can work for Sony, Samsung, LG, ZTE, OnePlus, and other Android devices.
By the way, this software can unlock some Samsung and LG phones without erasing data, but not Sony mobile devices. Hope that you have backed up your data on the Sony phone.
Step 1. Install and Launch the Software
Above all, please download this program on your PC, and choose the "Screen Unlock" tab.

Step 2. Select Your Sony Xperia Model
Tap the "Unlock Android Screen" feature, and select the brand, name, and model of your Sony phone from the list.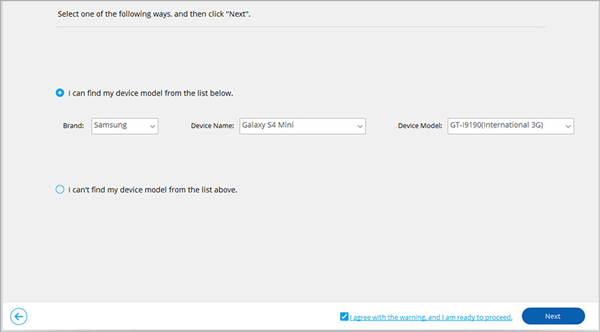 Tips: If you cannot find your device, please tick "I can't find my device model from the list above" and tap "Next".
Step 3. Unlock Sony Xperia Screen Lock
Follow the guide on the interface to enter Download Mode, and tap the "Remove Now" button to start unlocking your Sony smartphone.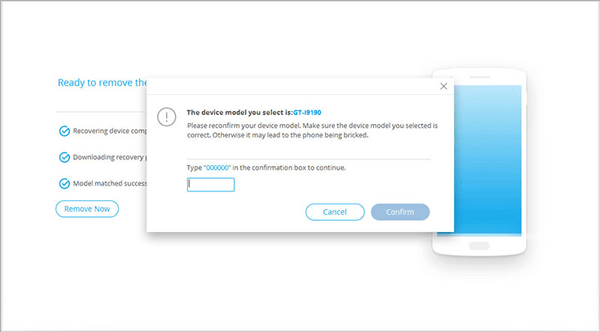 You might like: Why does the Xperia Transfer Mobile app unresponsive? Luckily, you can fix it now.
2.2 Hard Reset to Unlock a Sony Ericsson Xperia Phone
It is a good idea to hard reset your locked Sony Ericsson Xperia phone, because it can eliminate your lock settings without any app. Of course, it will erase your Sony data as well.
Step 1. Power Off the Xperia Phone
Please charge your phone to more than 50% battery, and turn off the device.
Step 2. Get the Sony Phone Into Recovery Mode
Press "Volume Down" and "Power" until the Sony logo appears on the screen. Then the phone is in Recovery Mode.
Step 3. Remove the Lock Screen by Factory Reset
Utilize the Volume buttons to choose "Wipe data/factory reset" and tap "Power" to confirm. Then select "Yes" and wait for the resetting process. Once done, reboot your Xperia device.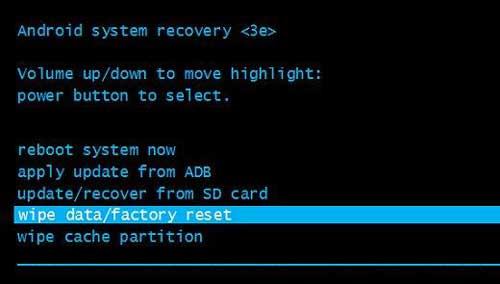 Learn more:
Want to Reset Sony Xperia? 4 Useful Ways
Seamlessly Transfer Sony Xperia Photos to PC
2.3 Use Google Find My Device
If you have signed in with your Google account on Sony, turned on the Location feature, connected your phone to a stable network, and the device is visible on Google Play, you can utilize Google Find My Device.
Step 1. Open Find My Devie
You can open the website on your computer, or install this app on another mobile device.
Step 2. Enter Your Google Account
Please log in to your Google account attached to your locked Sony phone, and tap "Next". Then select your Sony device.
Step 3. Erase Your Sony Xperia Phone
Click "ERASE DEVICE", and type your account again. Then hit the "Erase" icon to wipe your smartphone.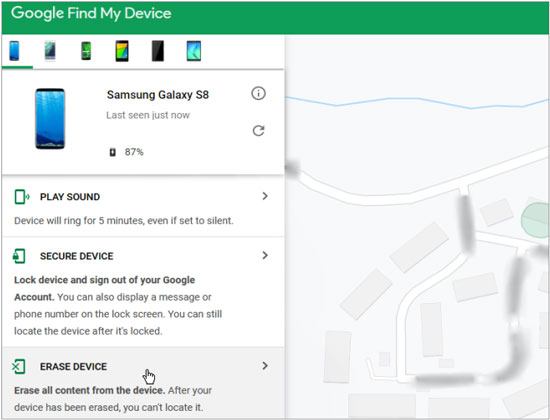 2.4 Answer Google Security Questions
Have you set security questions for your Google account? If yes, you can unlock your Sony phone without losing data by answering these questions. However, this way is only available on old Android OSes, including Android 4.4 and lower.
Step 1. Type Wrong Password
Please enter a random PIN or pattern on your locked cellphone till you see the "Forgot password/pattern" icon.
Step 2. Answer the Security Questions
Select the "Answer question" option, and type the correct answer one by one.
Step 3. Access Your Sony Phone Successfully
Tap the "Unlock" > "Yes" option, and it will ask you to set a new PIN or pattern. After that, you can unlock your phone with the new password.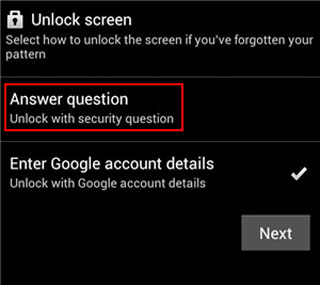 Read also: This is a guide on Sony data backup and restoration. If needed, check it out.
Extra Tips: How to Unlock Sony Xperia Bootloader
A bootloader generally refers to a program that needs to be run when a system just starts up. If you unlock the bootloader on your Sony phone, you will put a custom ROM on the device. This operation is risky, so please be careful to unlock the bootloader.
Step 1. Check the Bootloader on Your Sony Phone
- Please make sure whether the bootloader on Sony is locked or not. You can open the dialer and type "*#*#7378423#*#*" to go to the service menu.
- Then choose "Service info" > "Configuration" > "Rooting Status". If it displays "Yes", you can go on. If not, you cannot unlock the bootloader.
Step 2. Install the Latest USB Driver
- Download the Google USB Driver ZIP file on your PC, and connect your Sony phone to the computer via a USB cable. Next, open "Computer Management" > "Device Manager" > "Portable Devices" or "Other Devices", right-click your Sony phone, and tap "Update Driver Software".
- Select "Browse my computer for driver software" > "Next" in the "Hardware Update Wizard". Then tap "Browse" to choose the USB driver folder, and tap "Next" to install the driver.
Step 3. Extract Platform Tools ZIP File and Connect to Fastboot
- Download the Platform tools ZIP file on your PC, and extract it. Then enable USB debugging on Sony, switch off the device, and press the "Fastboot key" (Volume Up).
- After the device is connected, open a command window and open the "Platform tools" folder with the Android SDK folder. Next, enter the "fastboot devices" command on your computer. If your operation is correct, you will get an answer.
Step 4. Unlock the Sony Bootloader
To unlock the bootloader on your Sony phone, please enter the "fastboot oem unlock 0x[enter your unlock code]" command. If you get an answer back without error, the bootloader will be unlocked.

Conclusion
This article has totally shown 6 ways to unlock Sony Xperia phones. Now, you can unlock the SIM network PIN, screen lock, and bootloader on your Sony mobile phone. If you just want to remove the screen lock because you have forgotten the passcode, you can try the Sony phone unlocking software, and it can make the process efficient.
Related Articles
Looking for the Best Contact Recovery Software for Android? You Cannot Miss These Details
How to Recover Data from Bricked Phone [A Recovery Guide for Android Users]
Ultimate Recovery: Recover Deleted Videos on Android Device Efficiently
How to Restore Contacts on Sony Xperia without Trouble | 3 Solutions
How to Unlock a Samsung Galaxy S2? 4 Useful Options You Can Choose
[Solved] Bypass Android Lock Screen without Google Account with 5 Ways