Summary
Do you have an Android phone SIM that is locked? Many people buy android phones without knowing if the Phone is SIM locked or not. You may want to change your network service provider, but you later realize that your new SIM card does not work on your Android phone. This causes inconveniences because you can't use the phone you bought using a different line.
One might ask himself how he can unlock a Sim card on Android if he experiences this problem. This article explains the process of unlocking Android SIM. The process is not long, and it is quite simple. You only need a few minutes and access to your SIM card slot. Continue reading through this article to learn more about how you can unlock your sim card on an android device.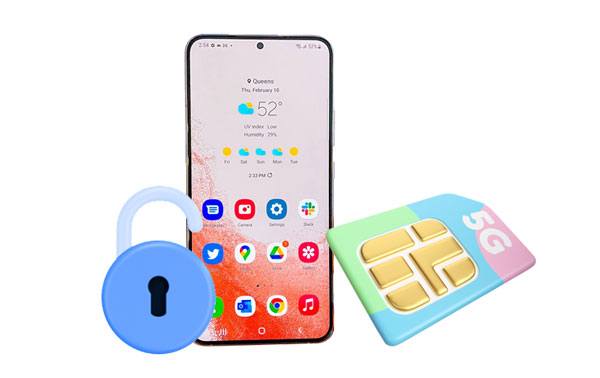 Part 1: How to Check If Your Android Phone Is SIM Locked
You can follow the below method to check if your Android phone is SIM locked or not. Some other techniques, such as browser-based and application-based, used the Android Phone's IMEI number to check if your phone is SIM locked, but they are currently unavailable due to security changes. Below are the simple steps that you can use to check if your android device is SIM-locked:
Step 1: Turn off your Android phone and remove its original SIM card.
Step 2: Insert a SIM card from a different service provider and power on the device again.
Step 3: Try texting and making calls. If you successfully text and make calls, your phone is not SIM-locked. If it fails to make a call and text successfully, it is SIM-locked.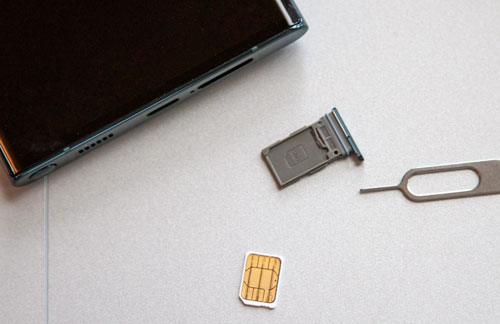 Bonus:
Wonder how to recover data from a SIM card? If you have trouble with it, don't miss this recovery guide.
This is a detailed guide on retrieving contacts from SIM cards. Open it if needed.
Part 2: How to Unlock SIM Card on Android by Contacting Your Network Service Provider
The most reliable way of unlocking your Android phone is by contacting your network service provider.
This is a universal way to unlock a SIM card on Android:
Step 1: The first step is to contact your network provider and inform them that you need to unlock your phone. In this case, you contact your original network service provider.
Step 2: You must know your device's IMEI number, it can be found by dialing *#06# on the Phone, and it is also written in the battery compartment of your Phone for most and not all service providers.
Step 3: After you get your phone's IMEI number, provide your service provider with all the details that they might ask for.
Step 4: There are several different conditions that your network service providers would like you to meet before unlocking your device. That will depend on the policies of your service provider.
Step 5: Finally, if your network service provider informs you that they have unlocked your phone, you can use the method that we described in Part 1 to confirm if your line has been unlocked.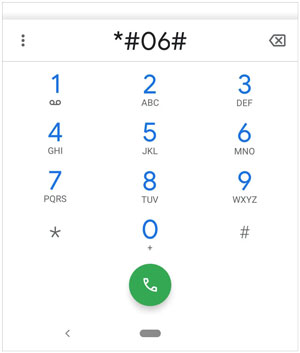 You might need: How to Delete Apps on Samsung Devices Breezily [4 Simple Ways]
The above-described method is a general method of unlocking phones by contacting the network service provider. Let us take a closer look at the conditions you need to meet before unlocking phones on popular network service providers in the United States and the United Kingdom.
United States
Sprint
For spring to unlock your phone, you must have paid all your payment plans and have used the Sprint network for at least 40 days. Sprint network service provider aims to automatically unlock your device within two days after you are eligible. If your device did not unlock automatically, then you will receive a notification with a guide to follow. If you are not sure, navigate to the Sprint unlock page, and you will find the steps that you will have to follow at the bottom.
T-Mobile
T-Mobile requires you to fully pay it off and use the network for at least 40 days. If you are using a prepaid phone, then you must have used their network for at least one year to be eligible for unlocking. To be sure of all you are required to do, log into your T-Mobile, choose your line at the Accounts page, and click on the 'Check device unlock status' button. T-Mobile will give you well-guided instructions.
AT&T
Unlocking AT&T phones requires you to have fully paid. For the prepaid phones, you must have used the phone for at least six months before unlocking it. If you meet all the conditions, you need to find your IMEI number and start the unlocking process.
Verizon
The best thing with Verizon phones is that they automatically unlock your Phone 60 days after your purchase. This network service provider does not provide the instructions involved in the process because the unlocking process takes place automatically. You can also contact customer care if your device does not unlock automatically.
United Kingdom
EE
Unlocking an EE phone requires you to be the device and account number owner, have cleared all the bills, have had the device for at least six months, and have never reported that your device has been stolen or lost. EE can unlock your phone instantly or can sometimes take a maximum of seven days.
Tesco Mobile
Tesco Mobile phones can be unlocked even if you have not finished the payment. All you need to do is submit your unlock request with your IMEI number. The process takes a maximum of seven days.
Vodafone
You must submit an online Vodafone's unlock request form to unlock this phone. Within ten working days, you will receive an unlocking code with instructions that you need to follow if you have cleared all your bills.
O2
Unlocking your O2 phone is free anytime you want. However, you will still need to continue paying bills until your contract ends. The easiest way is by using the My O2 app or My O2 Online.
Read also: How to Completely Remove Contacts from Android SIM Card
Part 3: How to Unlock a SIM Locked Phone via GalaxySim Unlock
GalaxySim Unlock is a simple app to help you unlock an Android phone to use any SIM card. But it has some requirements. First of all, it only works for some Samsung phones. Besides, you need to root your phone in advance. By the way, it is not a free app to remove a SIM lock.
Guide on how to use this Android SIM unlocker:
Step 1: Download and install the app on your Android phone that you plan to remove the SIM lock.
Step 2: Open the app, and grant permission to access your phone.
Step 3: Tap the "Unlock" icon to go on unlocking the SIM lock. Once done, restart your phone and check if it is unlocked.
Part 4: Is It Legal to Unlock Your SIM Locked Phone?
If you have found out that your Android phone is SIM-locked, then it is very likely that you were planning to unlock a sim card on Android. So, is it legal to unlock your Android phone?
The answer is "it depends". As for the United States, there are no laws regarding the legality of unlocking your Phone. Some countries have laws about unlocking phones, but there are no phone unlocking laws in the U.S. As for the EU, it is illegal to unlock a smartphone from a network unless the owner has completed his contract and the device has been paid off.
Conclusion
In a nutshell, the above is a guide for unlocking SIM on Android phones in order to use it with another network provider. In the past, Android phones were released together with a specific network provider. People who bought phones sold by Verizon could only use their SIM cards in those phones while they were linked to the Verizon network. Currently, you can remove a such attachment from the carrier and use another internet you like. Let's do it.
Related Articles
How to Bypass Samsung Lock Screen without Losing Data for Novice Users
Bypass Android Lock Screen with Detailed Tutorial [Crack the Lock Safely]
Forgot Pattern Lock on Android? 6 Simple Solutions Are Ready
How to Remove Screen Lock PIN on Android Devices | 7 Viable Methods
How to Bypass Fingerprint Lock on Android via Simple Clicks | 3 Ways
[Proven] How to Access a Locked Android Phone via USB with Ease