Summary
If you love augmented reality games, such as Pokemon Go, you will like the idea of playing the game without moving from the comfort of your home. This is possible now due to the tweaked version of Pokemon Go which allows you to fake your GPS location. Gone are the days you had to jailbreak your iOS device before using the app's tweaked version. AppValley has made things simpler, as you won't have to jailbreak your device anymore. You'll learn everything about AppValley, and the best alternative app from this AppValley Pokemon Go. Read on.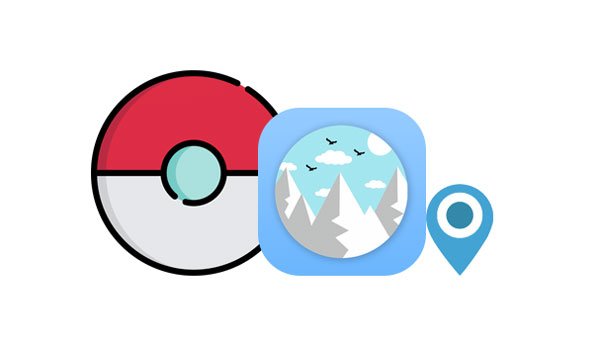 Part 1: Important Things to Know About AppValley
Nowadays, many people are immersed in AR games, and among the most loved ones is Pokemon Go. Yes, everyone loves this game, but sadly not everyone can play due to some limitations such as location. Luckily, AppValley helps users download the tweaked version of Pokemon Go.
1.1 What's AppValley?
This is the newest third-party application that's a great alternative to the official App Store. It enables users to access most games and applications from the App Store. Therefore, you don't have to download applications from the normal App Store since everything is available in the AppValley app itself.
In short, instead of looking for the right app in different stores, searching for it, and then downloading it, you just need to open your Appvalley application, look for the application you want to download, click on it, and hit install. It's that simple!
Another thing about the AppValley app is that it has a security mechanism that protects users. The app does not require jailbreaking devices to work. It offers many modified games, app tweaks, and more.
1.2 Is AppValley Safe?
AppValley does not need jailbreaking of the devices, meaning that no root access is needed. As such, you will not have to break into the security protocols on iOS.
Moreover, the developers are alert to monitor the store and ensure no processes that may harm the store are ongoing. Additionally, all loaded applications are first tested with an antivirus scanner, and those that fail are automatically rejected. Lastly, AppValley does not require special permissions granted before it works.
In short, it's safe to say that AppValley is a safe app to download. Even though it has its demerits, it's an app that won't put you in jeopardy.
But since it's not an official app, it is unavailable in the official store. This implies that Apple can revoke its certificate anytime, thus preventing the app from working. The best way to overcome such a problem is to get good software or VPNs.
Part 2: How to Download AppValley
It's quite easy to download AppValley to your gadget. You only need a stable internet connection and follow the below steps to download it.
Step 1: Using the Safari browser, open the official page for AppValley. Then tap the "Download" > "Install AppValley" button, then wait for the app to show on your home screen.
Step 2: Head to "Settings" on your device, to "General" and "Profiles". Look for the AppValley profile and click on it.
Step 3: Choose the "Trust" option and close the Settings page. You are now done. You can use AppValley for all games and apps.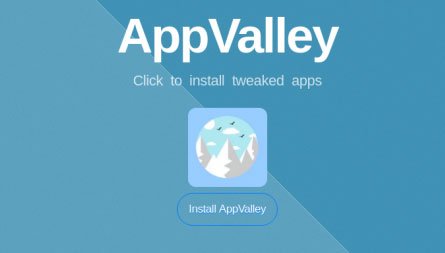 Read also: Which Is the Best Fake GPS App? Check the List - 10 Excellent Options
Part 3: How to Use the AppValley
Here is how to use the AppValley app:
Step 1: Look for the AppValley app from the home screen after you install it on your iOS device.
Step 2: In AppValley, you can view different apps. Please select a desired app category, and find the app you like by using the search bar, like Pokemon Go.
Step 3: Tap the "GET" icon to download the app on your mobile device. Then you can start playing the game.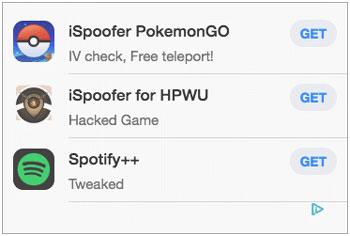 AppValley allows you to download games from the AppStore and play them. You can also download Tweaks from Appvalley, which allows you to change things on your device, like wallpapers, icons, or fonts. In short, having this app gives a better experience for iOS users.
Part 4: The Safest AppValley Alternative App to Play Pokemon Go
Can you cheat on Pokemon Go on iPhone? Then you will need a professional app to fake your iOS GPS. GPS Changer is by far the best AppValley alternative app known to fake your location and make you play Pokemon Go without moving. It allows you to change location to any place without jailbreaking the device. This software also allows movement simulation at a customized speed as you play the game.
Besides, this app is compatible with both iOS and Android devices. Thus, you can use it to change locations on iOS and Android devices as well. It also works well with location-based applications, social media platforms, and more. Therefore, for Pokemon Go lovers, this software is a one-stop solution for them.
Key features of this location changer:
- Fakes the GPS location on Android/iOS to any place quickly.
- Spoof GPS for Pokemon Go without hassle.
- Work well on AR games and social media platforms, like changing location on Twitter.
- Feature a joystick for GPS movement simulation while playing games.
- Compatible with iOS and Android phones (iOS 16 and Android 13 included).
Download this GPS spoofer below.
Here how to use this program to change your location instantly for playing Pokemon Go without AppValley:
Step 1: Launch the program on your computer and hit "Get Started".
Step 2: Use a USB cord to connect your iOS device to the computer. Unlock the device and press the "Trust" option. Then choose your device and tap the "OK" icon.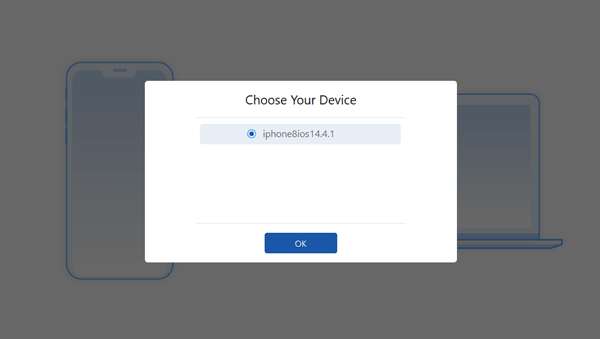 Step 3: Wait as the program loads the map. Afterward, you will now see your location. Choose "Teleport Mode" from the top of the screen.
Step 4: Enter the address or coordinates at the top left corner of the screen to look for the location. After that, you'll see a sidebar popping up, showing all details of your destination, like the name of the place, coordinates, etc. Just click "Move" to change your location to that place.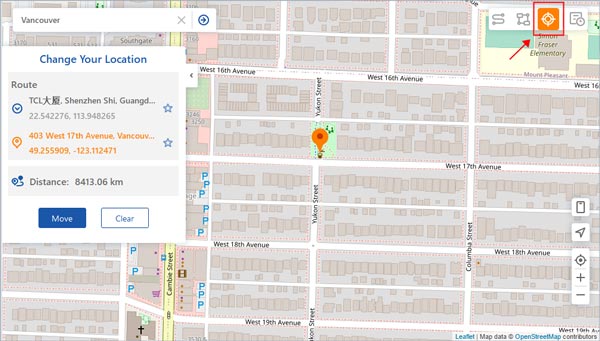 You might like: Best iSpoofer Alternatives for Android and iOS [Updated]
Part 5: How to Transfer Apps from Android to Android with Android Data Transfer
Q1. Can I use AppValley on Android?
Currently, AppValley can't be used on Android devices, as it's primarily an iOS app installer that only has iOS games and apps. The developers haven't yet produced an AppValley APK file that can work on the Android platform.
Q2. Does AppValley still work with Pokemon Go?
Yes and No. Yes, because you can install a tweaked Pokemon Go version using AppValley. No, since it comes with the risk of your account being banned.
Conclusion
There you have it. That's all there is about AppValley Pokemon Go hack. AppValley is designed to help you get up and running in the world of apps and games. Honestly, if you want to play Pokemon Go directly, the best AppValley alternative is the GPS Changer app. It allows you to change your location instantly and play Pokemon Go freely. It uses a joystick to simulate movement while playing the game.
Related Articles
How to Change Location on Instagram via 4 Hassle-free Methods
Fake GPS Not Root on Android and No Jailbreak on iOS (Ultra Guide)
Jihosoft Android Phone Recovery Review: Is It Worth a Try? (Comprehensive)
SHAREit Review - Everything to Know: Price, Features Pros, Cons, Interface
Fabulous ES File Explorer Alternatives | Handily Organize Your Files
5 Practical HTC Sync Manager Alternatives [Worth Getting to Know]