Summary
Motorolas are likable devices because of their designs and specifications. They have that in-hand feel that users will instantly like at first sight. Its brand name attracts users' attention.
Motorola is a reputable brand in the mobile devices industry. However, mobile devices can run into issues at any time. So, ensuring that your data is backed up in case of unforeseen events such as app failure or virus and file corruption is crucial.
Motorola backup is part of the phone usage routine. But not every user knows how to back up Motorola phones. So, you may be wondering it. Luckily, this guide outlines workable ways to do backup for Motorola devices. Keep reading.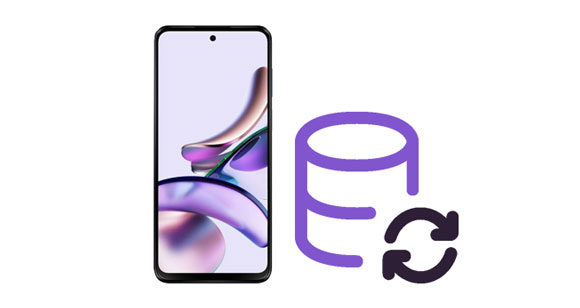 Way 1. How to Back Up Motorola Phone Using Google Account
One way to back up and restore a Motorola phone is to use a Google account since you can transfer data between devices.
Here are steps to back up a Motorola phone via a Google account:
Step 1: Head to "Settings" on your phone, find the "System" icon and click on it.
Step 2: Choose "Backup", swipe up the screen to the button, and click "Turn on".
Step 3: Ensure the "Backup by Google One" icon is on, and click "Back up now". Then you can back up data from Moto G13 to Google One.
Way 2. How to Back Up Data from Moto G Using Motorola Migrate
Just like its name, Motorola Migrate is a backup manager specifically designed for Motorola devices to help transfer files between Motorola devices. Moreover, you can use it to transfer contacts from traditional phones. Files such as videos, photos, call history, SIM contacts, text history, etc., can be transferred from a Motorola to your external storage.
Here are the steps to back up Moto G:
Step 1: Install the Motorola Migrate application on the Motorola phone and the output device. Launch it, then set up the Motorola phone as your source device. The output phone can be Android or iOS.
Step 2: Next, scan a QR code to connect the two devices. Connect these two devices to the same Wi-Fi and start transferring all data from the Motorola device to back it up. Finally, tap "Exit" when the process ends.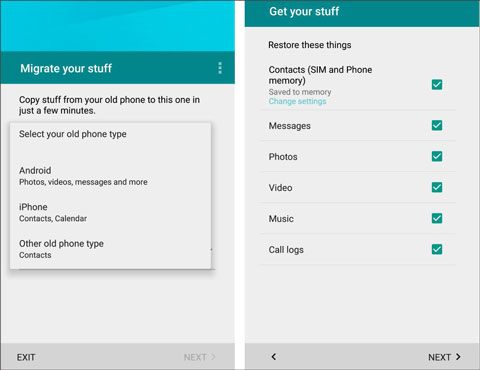 Read also: Do you want a powerful alternative to Motorola Migrate? Maybe you can find it in this tutorial.
Way 3. How to Back Up Moto X with Verizon Cloud
Verizon Cloud is a cloud storage app for mobile and desktop that enables users to meet their backup needs. You can transfer files like photos, videos, music, documents etc to its free storage.
Also, the app allows users to access the backed-up files anywhere, but you can't transfer contacts, call logs, or text messages directly; it only allows synchronizing the files.
Guide on how to back up Moto X via Verizon Cloud:
Step 1: Download and install the app on Motorola from the device application store. You can also download it on the computer for online use. Launch the app after downloading, and log in with or sign up for your Verizon account.
Step 2: Click at the top right section of the screen and go to "Settings". Then choose "What to back up" to choose the file types you want to back up. Tap "Upload now" at the upper right of the homepage. The app will sync your data to Verizon Cloud.
Step 3: Go to your computer or another mobile phone, and open Verizon Cloud with your account. Then you can view your backup data.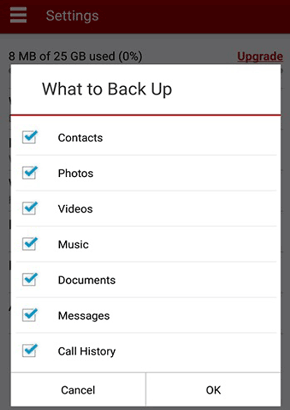 Way 4. How to Back Up Motorola Phone to PC Using Motorola Phone Tools
A convenient way to back up Motorola phones to computers is through Motorola Mobile Phone Tools. It is an application that enables users to transfer files between mobile phones and computers. But it will be better if your PC runs on Windows 10 or 11. You can synchronize the calendar and contact list.
Let's see how to back up a Motorola phone to a PC via this software:
Step 1: Download Motorola Phone Tools on your PC, set it up, and configure everything correctly.
Step 2: Establish a connection and start by creating the profile first. Select the connection type before linking the phone. Tap "Next", then plug your phone into your PC. It'll be detected, and the setup will be complete.
Step 3: Now choose a category on the interface, and back up the data to your PC.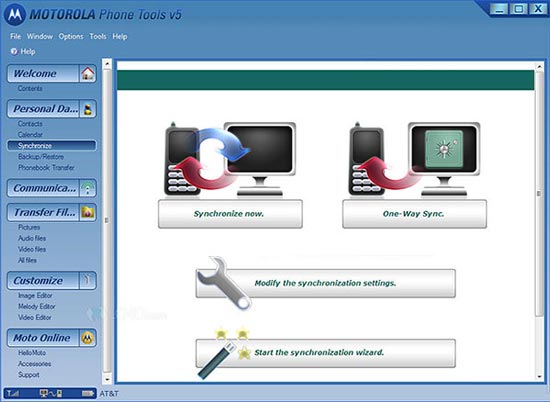 Learn more: How to Reset a Motorola Phone That Is Locked - 5 Useful Tricks
Way 5. How to Back Up Data from Moto G to Mac Using Android Files Transfer
If you are a Mac user, you can make use of Android Files Transfer to back up the Motorola phone. However, your Mac should be operating on OS 10.7 and above. When you link your phone, Android Files Transfer will immediately recognize your device, enabling you to manage files.
The good news is that you can copy, delete or paste files directly, thus allowing you back up data by choosing only those files you want to transfer. However, the transfer process may be sluggish.
Below are steps to back up Motorola with Android Files Transfer:
Step 1: Launch the app after downloading and installing it. Then plug in the Motorola device to Mac. Choose the "Transfer files" option from the main window and start the Android drive on the Mac.
Step 2: Pick the files from Motorola, then copy them to Mac. Afterward, proceed to "Finder" then "Devices" and press "Eject" when the process finishes.
See more: How can you transfer data from LG to Motorola with ease? Read this guide here if needed.
Way 6. How to Back Up Data with Motorola Backup and Restore in 1 Click
Thanks to technological advancements, finding reliable, potent software to handle data backup and restoration flawlessly is not challenging. One tool that brilliantly does the backup and restoration on Android devices perfectly is Samsung Backup and Restore.
This backup software is an awesome program that allows users to perform backup processes like pros. It gives you the full right to back up your Motorola to the computer in just a click. You don't need to have special tech skills to use it. You can freely back up your contacts, photos, music, apps, SMS, and more, without losing quality.
Furthermore, this tool is always readily available if you want to restore the backup to a new Android. The whole process takes seconds, saving you time and effort. It quickly scans and lists all backup files you have made on the computer. You just have to choose the types of files to restore to your Android.
What's more, it is widely compatible with almost all Android devices in different models and brands, such as Motorola, Honor, Samsung, Xiaomi, Sony, LG, etc. It's super easy to use, thanks to its user-friendly interface.
Here are the top features of this Motorola backup and restore program:
- Back up and restore data on Motorola in 1 click.
- Allow you to select file types before the backup and restoration.
- No data loss during file transfer.
- Support multiple file types, like apps, documents, pictures, songs, call logs, videos, etc.
- Compatible with most Android brands and models.
- Support Wi-Fi and USB connections.
Download this backup software.
Back up and restore Motorola phone via this software:
Back up your Motorola Phone to a computer:
Step 1: Download the program on the computer and run it. Tap "Android Backup & Restore". Use USB to connect the Motorola to the computer.
Step 2: Select the "Backup" option, then choose the files to back up. Tap "Browser" to choose the location to save the backups on the computer.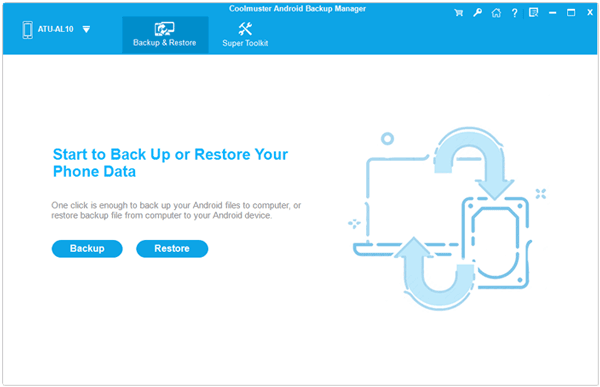 Step 3: When done, hit "Back Up", and your files will be saved to the computer.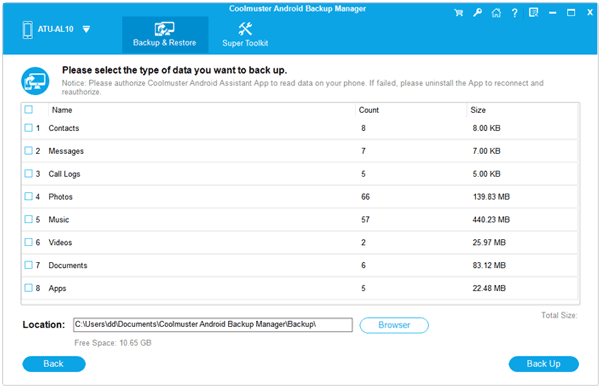 Restore data from the computer to Moto G14:
To restore the backup, tap "Restore" and choose the backup file and data types. Tap the "Restore" tab to restore the files you selected from the backup.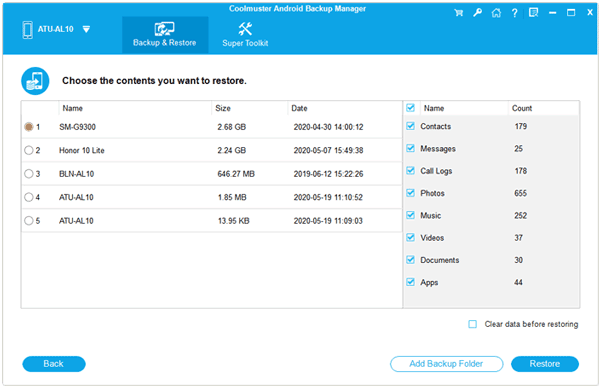 Conclusion
Want to back up the Motorola phone? Don't sweat it. We have discussed feasible methods to get you on the right track. Samsung Backup and Restore is the best software for quick backup and restoration. It supports most Motorola phones and other Android devices. Thus, you can use it to back up and restore data without a hitch. Furthermore, it's easy to use even if you are not a techie. If you haven't tried it yet, this is the time!
Related Articles
Want to Transfer Files from iPhone to Motorola Quickly? Try These 5 Ways
[Proven] Motorola to Motorola Transfer: Transfer Data from Motorola to Motorola in 6 Simple Ways
SMS Recovery Tutorial: Effectively Retrieve Deleted Text Messages on Motorola
Transfer Pictures from My Motorola Phone to My Computer 3 Simple Ways
How to Back Up Text Messages on Android Without App [Easy Steps]
How to Put Music on Android Devices Seamlessly (5 Methods)