Summary
Pokemon Go is a fine, interactive, and popular AR game. Many fans have positively welcomed Pokemon Go since the time it was launched. If you are a Pokemon Go player, you know that finding a legendary and rare Pokemon is a challenging task. You can only be in a position to find the legendary Pokemon by joining raid battles. However, there is a need to know the best Pokemon Go Coordinates where you can find the best raid battles and have a chance of catching the Pokemon of your choice. Continue reading this article to learn more about the best Pokemon Go Coordinates.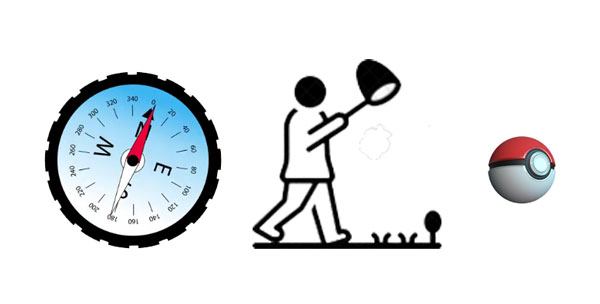 Part 1: The Best Rare Pokemon Go Coordinates
Are you looking for the best Pokemon Go coordinates for rare Pokemon in 2023? Pokemon are virtually distributed around the world. A trainer or a player must roam around to see different Pokemons. Continue reading through this article to learn more about the best Pokemon Go coordinates to catch rare Pokemon.
1. Pier 39, USA, Coordinates: 37.807600, -122.409600
This coordinate is very popular for finding rare spawns. You can quickly evolve your best Pokemon in this place without a particular event. You can also count for more than one Spawn as you witness high CP Pokemons and rare Pokemon, such as Gyrados, Metagross, Dragonite, and Snorlax in this location.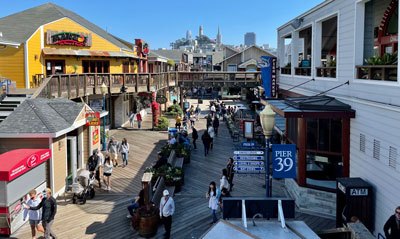 2. New York, USA, Coordinates: 40.758205, -73.983997
Which coordinates for most Pokestops? Here it is. It is in New York state. For all the Pokestops, the coordinate experiences Lure Modules active throughout the year. If you are a Pokemon Go player, you will notice the value of this coordinates since it has Pokestops that are active with Lure Modules. You are guaranteed to find High CP Pokemon in this area because many spawns in the area are attracted to the place attributes.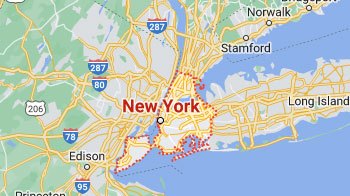 3. Chancay, Peru, Coordinates: -11.552800, -77.280000
This is an attractive coord for Pokemon Go players. Many players are willing to have this place on their maps as a must-have to find rare Pokemon. There are several rare spawns in the area where you can easily catch your best Pokemon. This coordinate can give you more than 10 Heracross and a high CP Pokemon after every 24 hours. Chancay is the best Pokemon Go hotspot for Clusters and Spawn.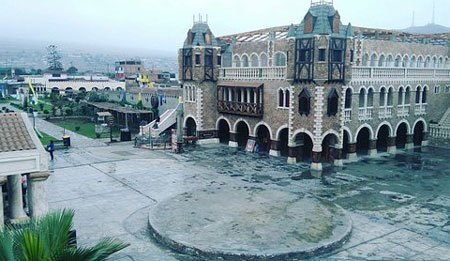 4. Brazil, Sao Paulo, Consolacao, Coordinates: -23.581200, -46.648400
This is another place with a high CP Pokemon and regional Pokemon. If you are an avid Pokemon Go player, consider this place as one of the best places to find rare spawns for your favorite rare Pokemon, such as Mew and Mewtwo.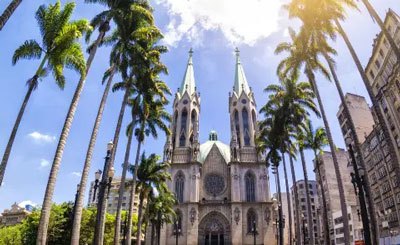 5. Japan, Coordinates: 36.584366, 139.238993
This area is the best for spawning in Japan. Choose this coordinate if you plan to capture high CP Pokemon or evolve your Pokemon. You will find 10-15 Pokemon in the wild whenever you spawn in this area. You also have a great chance of catching "Shinys" Pokemon in this area.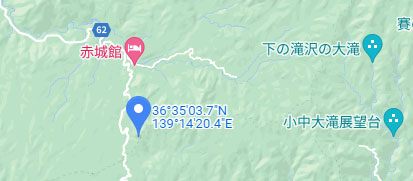 Bonus: Do you have any good idea to change the location on Zenly for your privacy protection? If not, you can get some ways from this page.
Part 2: Pokemon Go Raids Best Coordinates
Since you have known the best Pokemon Go coordinates where you can get the rare Pokemon, let us now explain to you the legendaries. The coordinates we have listed below are the best for picking up the legendary Pokemons.
1. Zaragoza, Spain, Coordinates: 41.6716, -0.8956
Zaragoza, the best coordinates in Pokemon Go, helps you find Pokemon Go raids. It is a cultural-rich, beautiful city with many landmarks where you can enjoy great times as you explore, looking for available raids. You stand a chance of catching a legendary Pokemon after winning a raid.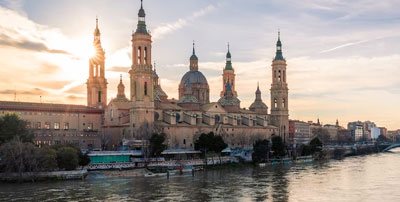 2. Indaial, Brazil, Coordinates: -26.84319, -49.22781
This coordinate is most attractive for catching the Legendary Pokemon in Brazil. This place is famous for having around one Pokemon spawn every ten minutes. If you find a spawn, you can catch a Legendary Pokemon.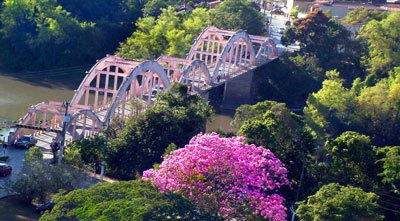 3. Tokyo, Japan, Coordinates: 35.668590, 139.699490
This place is trendy for Pokemon GO players. This place attracts lots of players and rare Pokemon. You have a high chance of catching your favorite legendary Pokemons in this area. This is the best area in Japan for finding Pokemon Go coordinates, and you will find many raids that you participate in and get a chance to catch a legendary Pokemon.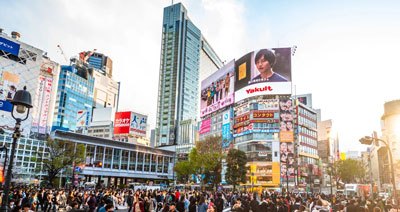 Read also: Best iSpoofer Alternatives for Android and iOS [Updated]
Part 3: Best Coordinates For Tricking Pokemon Go
Below is a list of some of the best coordinates for tricking in Pokemon Go. Spare a few minutes and go through them:
1. Greece, Larissa, Coordinate: 39.645204,22.414975
This is the best place for the year 2023.
2. Tokyo, Disneyland, Coordinates: 35.7312, 139.9809
This is a beautiful place that has very many Pokeparadas.
3. Pretoria, Coordinates 25.7744, 28.2526
It is the hottest place for earning gold while at the gym.
4. Central Park, Coordinate 40.7703, 73.8630
The place has many Pokemon plants and bugs.
Part 4: How to Spoof Pokemon Go Best GPS Location Coordinate
As you have seen from this article, Pokemon are not evenly distributed across the world. Due to that, many players wish to fake their locations so that they can have an opportunity of catching their best Pokemon. Are you a Pokemon player and would like to enjoy catching your best Pokemons more easily? You need to move to these locations, but the question is how?
You can use a professional location spoofing tool to relocate to the best Pokemon Go coordinates while relaxing in your house. Location Changer is the best GPS spoofing software that many users trusts. It can simulate location on iPad/Android/iPhone and change the location to any desired place in the world. You can play all your AR games, like hatch the eggs, Pokemon Go, etc., at any place in the world with the help of this fun and powerful location changer.
Key features of this program:
- Fake your GPS location to catch more Pokemons.
- Require a single click to connect your iPad/iPhone/Android GPS location.
- Smoothen AR game experience by faking GPS location using a Joystick.
- Work smoothly with all Android and iOS versions.
- Change Snapchat locations with ease.
- Support all location-based apps on your mobile device.
- Easily connect your Android or iOS device to a computer via USB or Wi-Fi.
Download this GPS spoofer.
Change to the best Pokemon coordinates in a few clicks:
Step 1. Install the GPS Changer on Your Computer
Download and install the software into your computer. Open the application once you complete the installation process and click on the "Get Started" menu.
Step 2. Connect Your Device to the Computer
Use a USB cable to connect the device to the computer. Tap on the "Trust" when the pop-up appears and re-enter the password again. Then choose your mobile phone and "USB", and click "OK".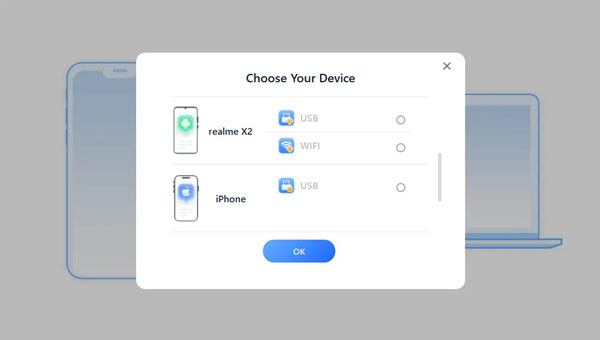 Step 3: Load the Map and Move to a New Coordinate
- The map will load automatically. On the upper right corner of your screen, select "Teleport Mode". You can use your mouse to choose the location, or you can enter the GPS coordinates of the location of your choice at the upper left corner of your computer screen.
- A sidebar showing the destination information, like coordinates, distance, and place name, will appear. Click on the button named "Move". Then you can use the new place to play Pokemon Go.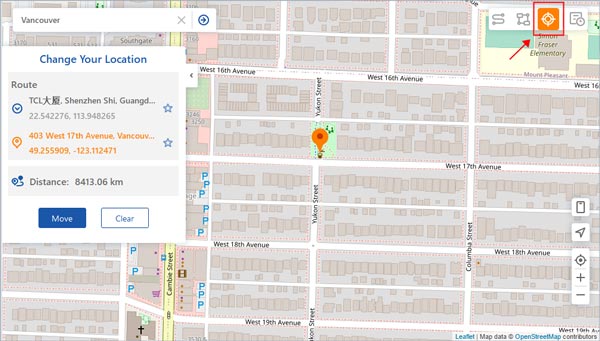 Conclusion
Now you know how to find the best Pokemon Go coordinates using your favorite virtual game. As you have learned, Pokemons are not evenly distributed in the world. Some GPS location coordinates have a better chance of catching a rare and high CP pokemon than others. Therefore, a faking location tool is needed to have the best from the Pokemon Go game. As we have seen from this article, Location Changer is the most recommended location spoofing tool that provides you with the best virtual gaming experience.
Related Articles
FGL Pro Pokemon Go Guide: Use FGL Pro to Fake Pokemon Go & Alternative
AppValley Pokemon Go Info - Easily Use AppValley and Hack Pokemon Go
How to Restore WhatsApp Backup from Google Drive to iPhone with Ease
Is Google Photos Backup Stuck? Use These 8 Methods to Fix It Fast
Top Phone Transfer App: Fast Transfer Stuff from One Phone to Anothe
How to Forward Text Messages on Android Devices with 4 Easy Approaches