Summary
Text messages are one of the pivotal information on the Android phone. However, in our daily lives, we can't absolutely avoid accidents that might break your Android phone, so it is necessary to realize how to retrieve text messages from a broken phone. But today this post will tell you the answer directly and you can retrieve texts from broken phone with ease.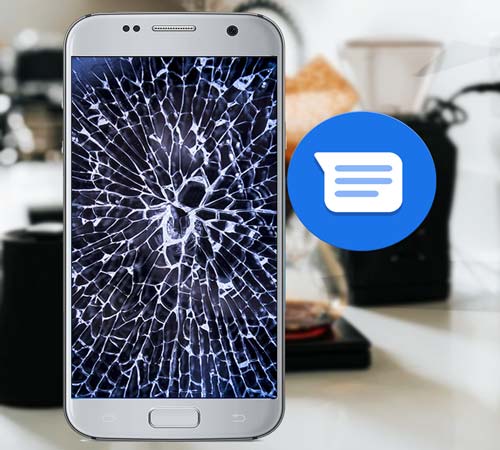 Part 1: The Causes Why Your Phone Gets Broken
Being careful with electronic equipment is a common perception, such as the Android phone. There are many causes why your phone gets broken, but you can divide them into 3 kinds. The first one is from something hard, the second one is from the fluid like water, and the last one is from other things.
Damage from something hard: Your Android phone is damaged from the hard things most possibly. When you drop your phone on the ground or rub it seriously, your Android phone will be broken badly.
Damage from fluid: Water is the most common fluid that will damage your phone, such as falling it into the tub filled with water or the toilet, which will make your phone broken probably.
Damage from other things: Besides 2 major damages, the internal hardware will be aging, and then the system will go wrong. Moreover, the malware could invade and attack your Android device, which would affect the system as well.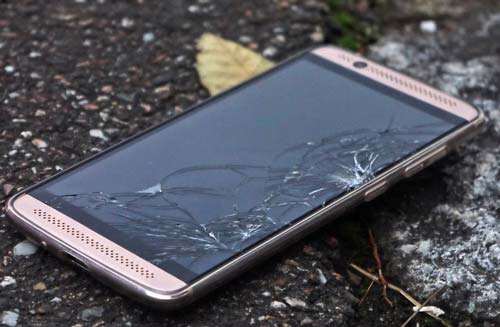 See also:
Is there a recycle bin on your Android phone? Click this link to explore the answer with detaile explanation, and recover your deleted files fast.
This guide aims at helping you recover messages from an old phone. If you are interested in it, check it out.
Part 2: How to Retrieve Text messages from Broken Phone with Data Recovery App
This data recovery app can retrieve the text messages from the broken phone effortlessly, no matter what reasons cases your phone encounters, In addition, it can recover other data from your broken phone as well, like contacts, call logs, WhatsApp chats, photos, and more.
Key features of this data recovery software:
- Recover text messages from broken phone quickly;
- Extract the contacts, photos, call history and so on from a broken Android phone;
- Connect the broken Android phone to the computer with a USB cable simply.
Furthermore, this recovery app for the broken Android phone works with Samsung Galaxy S4/S5/S6, Samsung Galaxy Note 3/4/5, and Samsung Galaxy Tab Pro 10.1. Thus, it can't solve how to retrieve text messages from a broken LG phone at present.

Here's how to retrieve text messages from broken android phone:
Step 1: Install Data Recovery App
Above all, please download and iNStall this data recovery app for broken phone on your computer, Then select the "Broken Android Data Extraction" tab and connect your Android phone to the computer with a USB cable, and the program will detect your phone.
Step 2: Enter Download Mode
- Then click the "Start" icon and select your phone's name and model on the interface. Next, read and tick off the disclaimer. Then tap on the "Confirm" button and follow the guide on the screen.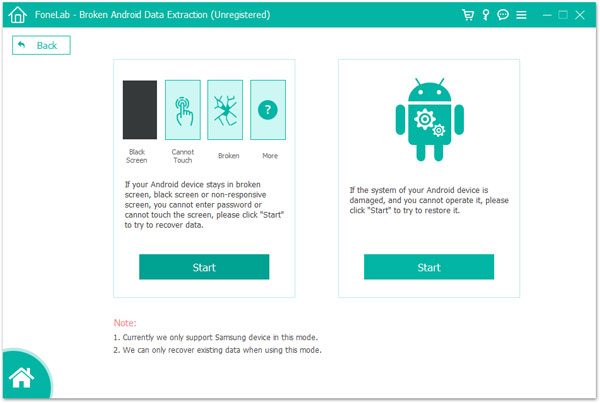 - Clicking the "Start" icon, you will enter the download mode.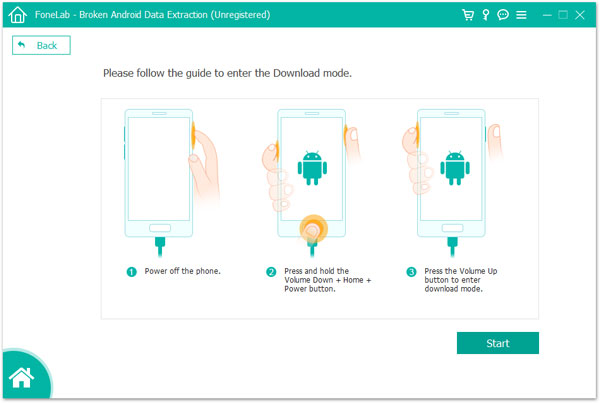 Step 3: Retrieve Text Messages from Broken Phone
Now, you need to wait for the fixing process. After that, the app will scan your Android data. And you can choose the "Messages" category. Then click on the "Recover" button. It will begin retrieving text messages from broken phone.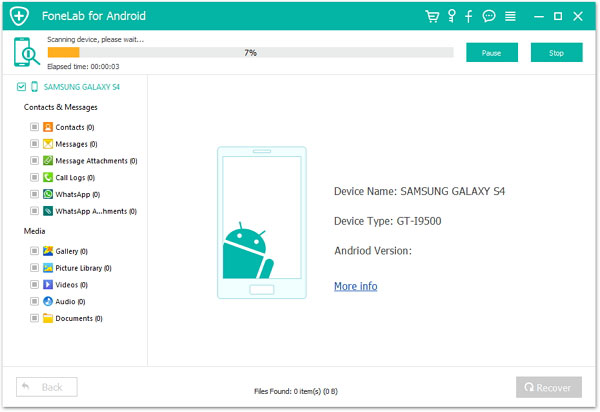 Read also:
Want to print out text messages from Android phone but don't know the applicable methods? Let's see this post which offers you 4 tips.
How can you copy your text messages to your new iPhone? If you want the transfer easier, you can read this article to get useful measures.
Part 3: Notes to Fix a Broken Phone and Retrieve Text Messages from Android Phone
A broken phone would make you feel inconvenient. Therefore, this section will give you several tips about how to fix a broken phone and then retrieve the text messages from the Android phone.
Fix a broken phone:
1. Repair the broken front screen
- Remove your SIM card from the Android phone in advance. If your phone has screws, you need to remove them as well;
- Be careful to lift the broken front screen, because it connects some cables. Then disconnect the necessary cables from the panel and take the home button away;
- Now you can switch a new front panel and reconnect the cables to it. Next, install the home button;
- Finally, install the screws to the phone with a screwdriver.
2. Repair the home button
- When your home button was broken, you also need to uninstall the screws and lift the front screen;
- Please take note of the screws and their original locations;
- Then dismantle the cables which link to the home button.
3. Repair the broken back surface
- Please power off your cell phone at first;
- Remove the screws with a right-size screwdriver;
- When removing the back of your broken phone, you can switch to a new one and then install it gently. Finally, tighten the screws.
Retrieve text messages from Android phone:
After fixing your broken Android phone, you can recover the text messages with Samsung Data Recovery directly, which is compatible with almost all the Android phones, like Samsung S20/S10/S9, Sony Xperia 10/5/4, OnePlus, Google, Huawei, Xiaomi, ZTE, HTC, LG, and so on.
- Download and install Samsung Data Recovery on the computer;
- Connect your phone to the computer with a USB cable and enable USB debugging.
- Once connected, click on the "Next" and you can choose one scanning mode. After that, click on the "Messages" categories, and you can select the messages on the interface. Then hit on the "Recover" button. Your text messages will be recovered in no time.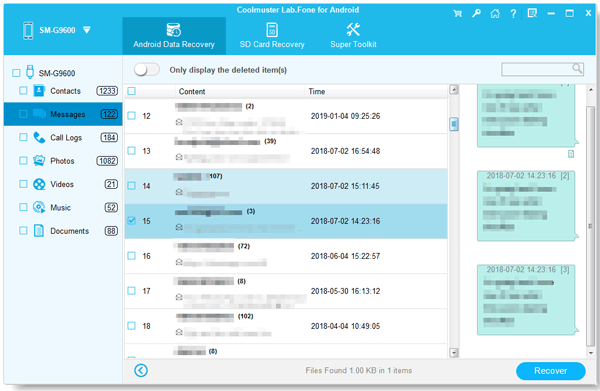 Further reading: Wonder how to rescue files from a locked Android phone? You can get help from these 4 solutions.
Conclusion
That's all about how to retrieve messages from a broken phone. We wish this post will be helpful to you and you can recover text messages from broken phone breezily. If you have queries, please write down in the comments area, and we will answer them as soon as possible.
Related Articles
Android SMS Manager: How to Manage Messages on Android with 3 Practical Methods
How Can I Permanently Delete Text Messages on Android?
How to Retrieve Deleted Text Messages on ZTE Phones? 3 Possible Solutions
How to Transfer Text Messages from Android to Android? [4 Easy Ways]
How to Erase Everything on Android Permanently [Android Tips]
How to Recover Deleted Text Messages on Android without PC [Methods & Tips]