Summary
Lost your way in the Android boot loop? Perhaps it was your first time meeting this situation. But please don't fret about it now, because many Android users have encountered the Android stuck in boot loop issue, and there have been effective solutions to it. You can get these methods directly and make your Android phone normal. Of course, you can also find out what the Android phone boot loop is and what leads to this problem in this article.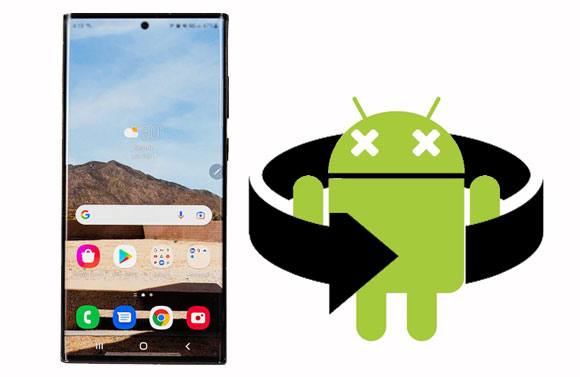 Part 1: What Is Android Boot Loop, and What Causes It?
Firstly, what is the boot loop on an Android device? Definitely, it is a miscommunication of the Android OS on a phone or tablet, leading to your phone in a loop of rebooting. Thus, the device will reboot itself out of control.
Secondly, what causes the boot loop? Actually, the reasons are various:
Rooting and flashing: Boot loop might occur because of rooting the Android phone and flashing an incompatible ROM, which will lead to system bugs easily.
Malicious apps: There are various apps on the internet, but not all of them are safe. If you carelessly download malware on your phone, or there is a damaged file in the installation package, it will possibly cause the boot loop.
Update errors: Sometimes, a boot loop will appear after you update the software on your phone, even though it is an official update, resulting in a failure to launch the new OS.
Hardware damages: Have you watered your phone or dropped it by accident? Physical damages are also a common reason for the boot loop. Maybe the worn-out battery on your phone is the real cause of the boot loop.
Bonus: How can you fast remove duplicate songs on your Android phone? Let's check it out.
Part 2: How Do You Fix Android Phone Stuck in Boot Loop?
So, how can you fix the Android phone the boot loop? The following are 8 tricks for your reference.
Fix 1. Repair Android Stuck in Boot Loop in 1 Click
How to get out of a boot loop on an Android phone in 1 click? You can use this Android system repair software, a powerful desktop app good at fixing multiple system issues on Android phones. Besides boot loop, it can repair Android black screen, app crashing, app store not working, phone bricking, and more. There is no skill to operate this software.
What's more, this program supports most Android Samsung devices, such as Samsung Galaxy S22/S21/S20/S10/S9/S8/S7, and more. Plus, it works smoothly on Windows 11/10/8/7.
Download this Android boot loop fix software on your PC.

Here's how to fix the Android phone stuck in boot loop with this software:
Step 1. Launch the System Repair Software
After installing it on your computer, please launch it and choose the "System Repair" > "Android Repair" option.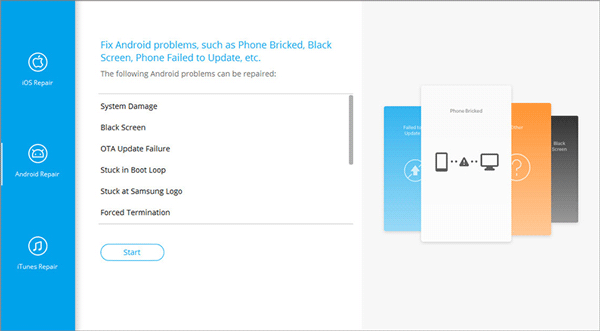 Step 2. Connect Your Android Phone to the PC
Please use a USB cable to connect your phone to the PC, and click the "Start" icon on the interface. Then it will require you to select the correct information of your mobile device, like brand, name, model, and the like.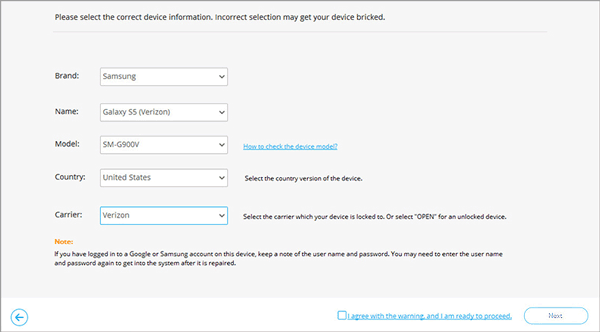 Step 3. Repair the Boot Loop on the Android Phone
- Once selected, please click the "Next" icon, and type "000000" to confirm your operation.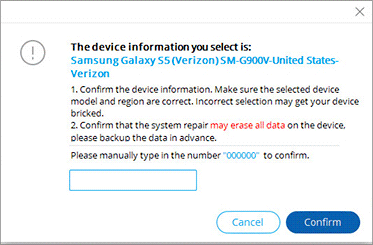 - Next, follow the guide to enter Download Mode, and tap "Next" to download the firmware and repair the boot loop. After the process is finished, please check your phone.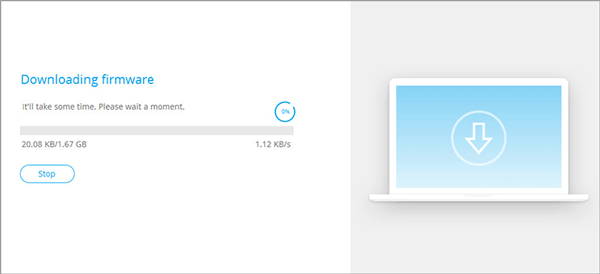 Read also: It is necessary to clear junk files on Android regularly, because it can make your phone faster and free up more storage space.
Fix 2. Restart Your Android Phone
Wonder how to fix the boot loop without a factory reset? Actually, it is easy. You can try to restart your phone in advance. Restarting a device can effectively eliminate those temporary system and app bugs. For example, for Samsung phones, you can press the "Volume Down" and "Power" keys for about 7 seconds to restart them.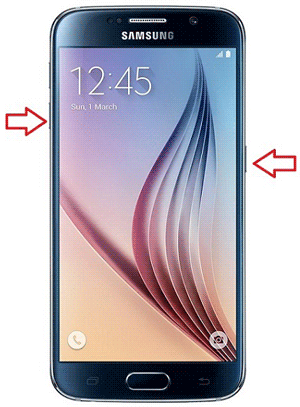 You might need: Be careful to flash a dead Android phone if you don't want the device to become a brick.
Fix 3. Enter Safe Mode
Entering Safe Mode is a useful way to check if a third-party app with viruses gets your phone into the boot loop, since you can access the pre-installed apps only in Safe Mode.
To enter the mode, please scroll down the screen, and click the "Power" icon; then touch and hold the "Power off" option, and click "Safe mode". Once done, your phone is in Safe Mode. Please check the device. If the boot loop stops, then it demonstrates that the boot loop is due to a specific app you have installed.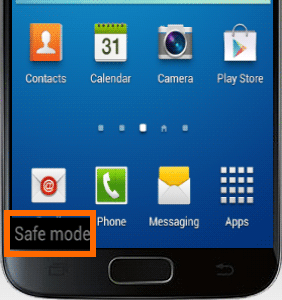 Fix 4. Wipe Cache Partition
You can fix the boot loop on an Android phone by wiping the cache partition, which will not remove your media files, contacts, and other basic data. As the name suggests, it only wipes the cache on your phone. By the way, please make sure the battery has at least 50% power.
So, how can you do it? Please turn off your Android phone, and then push down and hold the "Volume Up" and "Power" keys until the animation appears on the screen. Then choose the "Wipe cache partition" option, and tap the "Power" button for confirmation. Next, select the "Yes" option to start the process.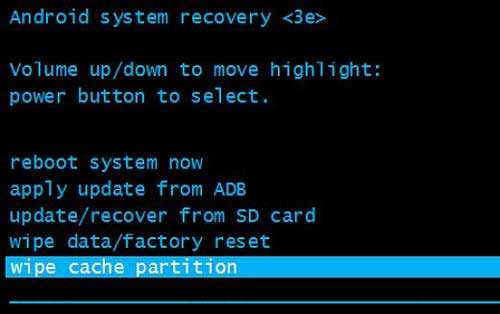 See more: When Move to iOS transfer is often interrupted, how can you repair it? You can read this guide.
Fix 5. Use Recovery Mode to Reboot System
There is a "Reboot System" feature in Recovery Mode, which can start your gadget's OS again. As long as you get the device into Recovery Mode, you can select the "Reboot system now" option. Then your phone will restart itself. Once done, please check if your phone returns to normal.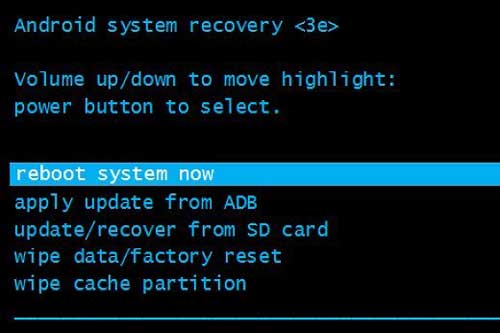 Fix 6. Remove the Battery and SD Card from the Phone
You can also fix the boot loop problem by removing the battery and SD card from your Android phone. But please note that most mobile phones are installed with a non-removable battery, so you cannot remove it on your own unless you have the professional knowledge and tools.
Prepare a paperclip, insert it into the hole of the card tray of your smartphone, and push it to make the tray eject. Then remove your SD card and restart your phone.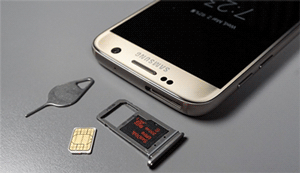 Fix 7. Factory Reset the Smartphone
There are ways to factory reset your Android smartphone. For the first one, you can go to the Settings app, and opt for "General management" > "Reset" > "Factory data reset" > "Reset". Then enter your PIN, and click "Delete all" to proceed to the resetting.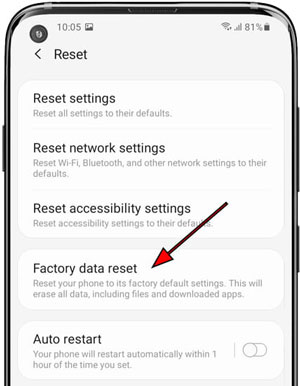 The other way is to go to the Android system recovery mode, and choose the "Wipe data/factory reset" option. Both ways will delete all your data on your device. Thus, please back up your Android phone before factory reset.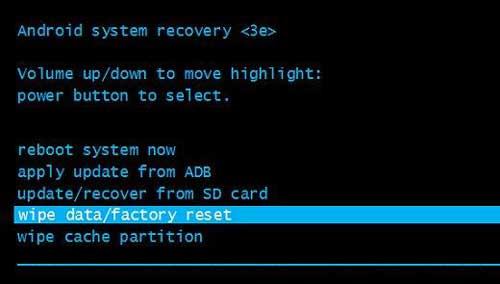 Fix 8. Contact the Manufacturer
If you have tried all the fixes above, but they don't work on your phone, please get ahold of the manufacturer of your phone. In general, there are some service centers in a city, so you can go to the nearest one to ask a service engineer for help, which can get professional repair services.
Conclusion
At present, have you mastered these tricks to fix the Android boot loop? It's easy, isn't it? Moreover, the Android repair software can fix different systems issues at the same time, and it works well on most Android Samsung mobile devices. Also, other fixes are safe to work out the boot loop. Thus, please start to repair your Android phone now.
Related Articles
Forgot Android PIN? Easily Unlock Your Android Phone in 5 Ways
How to Reset a Motorola Phone That Is Locked - 5 Useful Tricks
Samsung Phone Keeps Restarting? Easily Fix It with 10 Solutions
LG Bridge Cannot Connect Correctly | Find Out Reasons and Fix It with Ease
Solved: Help You Fix Photos Disappeared from Android Phone without Hassle
Fixed: Why Samsung Cloud Backup Failed? And How to Fix It without Hassle?