Summary
After you delete photos and videos from your Lenovo phone, where will they go? What will you do if you delete them carelessly and want to find them? Actually, you can learn about how to recover deleted photos and videos from a Lenovo phone here. These 3 approaches will assist you in Lenovo mobile data recovery.
Lenovo phones are excellent, but you cannot insure against accidentally deleting photos. Thus, it is beneficial to master the recovery tips. Now, let's get started.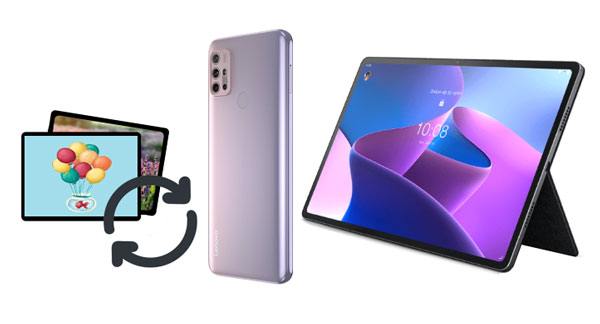 Part 1: How to Recover Deleted Photos and Videos from Lenovo Phone with Lenovo Mobile Recovery?
Wonder how to recover deleted photos and videos from a Lenovo phone? What if you don't have a backup? Perhaps you think that this dilemma is insoluble. But luckily, it is not. The Lenovo mobile recovery software - Samsung Data Recovery, can help out with the data recovery. As long as your files are not overwritten by new data, it can recover them successfully.
This software can recover deleted photos, videos, contacts, text messages, music, documents, and more. More powerfully, it supports Android phone memory recovery and SD card recovery. Thus, even though you delete your media files from your SD card, you can get them back probably.
Key features and advantages of the Lenovo mobile data recovery software:
- Effectively recover various Android file types on Lenovo mobile phones, such as pictures, call logs, SMS, videos, audios, etc.
- Support 2 scanning modes, including Quick Scan and Deep Scan. Furthermore, the Deep Scan mode can find more deleted data from the storage space.
- Recover deleted pictures, videos, music, and documents from a micro SD card without root.
- Widely work for most Lenovo Android phones and tablets, like Lenovo Lenovo K13 Pro/K13/K13 Note/K12 Pro/K12/K9/K5 Pro/K5 Play/K5, Lenovo Legion 2 Pro/Legion Duel 2/Legion Duel/Legion Pro, Lenovo Tab P12 Pro/Tab P11 Pro/Tab P11 Plus, and so on.
By the way, this software is also compatible with other brands of Android devices, such as Samsung, Sony, OnePlus, Xiaomi, Honor, ZTE, OPPO, Vivo, and the like.
Download the Lenovo phone data recovery software for free below.
Guide on how to recover deleted photos and videos from a Lenovo phone using this software:
Step 1. Install the Recovery Software
To start with, please download and install this Lenovo recovery software on your computer. Then run it and choose the "Android Recovery" tab.
Step 2. Choose a Scanning Mode
- Connect your Lenovo phone to the computer via a data cable, tick the "Photos" and "Videos" options, and click "Next".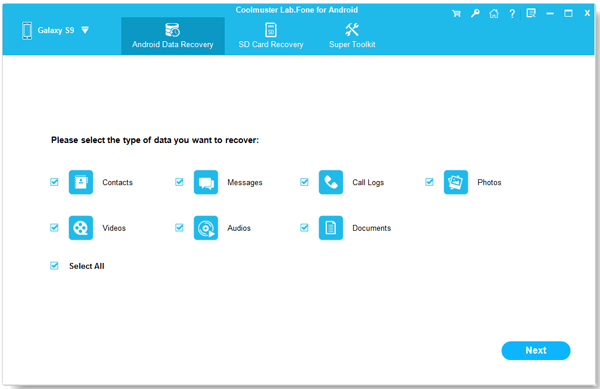 - Then choose the scanning mode you want, and tap "Continue". The software will begin to scan your deleted photos and videos.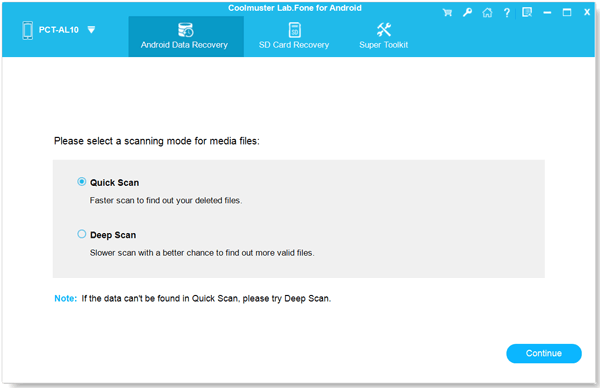 Note: Rooting is needed to recover deleted files from internal storage.
Step 3. Recover Deleted Data from Lenovo
- After scanning, please hit the "Photos" category, and select the desired pictures. Then tap the "Recover" icon to save them to your computer.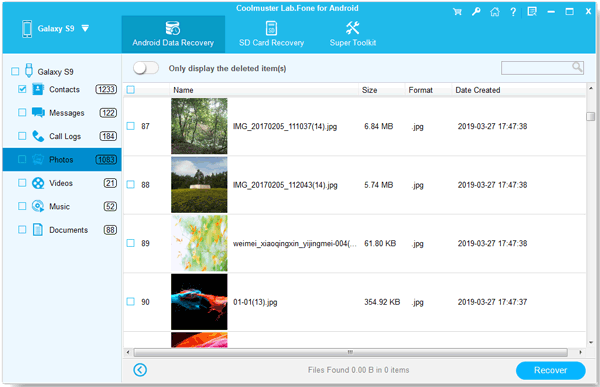 - To regain your deleted videos, you can tap the "Videos" option on the left panel, and pick the videos you want. Finally, transfer them to your computer by clicking the "Recover" button.
See also:
Want to back up your photos efficiently? You can transfer your photos from Android to your PC; then you can view and restore them conveniently.
It is feasible to retrieve your deleted PDF files on your Android phone. Let's read this article to get further help.
Part 2: How to Recover Videos and Photos from Lenovo Phone via Google Photos?
If you have used Google Photos to back up your photos and videos on Your Lenovo phone or tablet all along, you can restore your photos and videos with ease. Additionally, even if you remove them from Google Photos, the app will keep your deleted files in the trash folder for a month.
Here's how to recover deleted videos and photos from a Lenovo phone or tablet via Google Photos:
Step 1. Go to Google Photos
Open Google Photos on your Lenovo mobile device, and sign in with your Google account.
Step 2. Turn On the Synchronization Feature
Click your profile photo on the top right corner, and choose the "Photos settings" option. Then turn on the "Back up & sync" icon. Then it will sync the photos to your Lenovo device.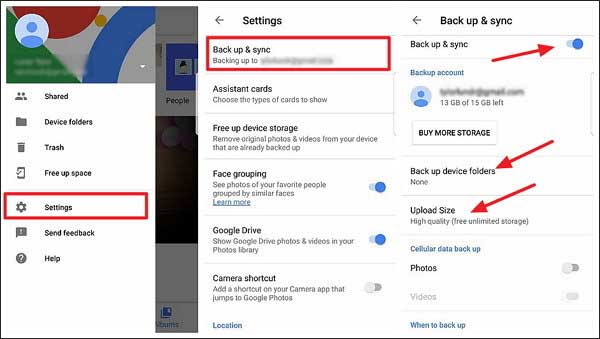 See also: To restore deleted photos from the trash bin, you can tap the "Bin" feature. Then you can restore them directly. However, once your deleted photos are expired, Google Photos will remove them from the Bin completely.
Part 3: How Do I Retrieve Deleted Pictures from My Gallery on Lenovo?
Nowadays, almost all Android devices support the recycle bin feature in their Galley apps. Thus, you can check whether there is a recycle bin on your Lenovo phone. If yes, you can swiftly retrieve your deleted pictures as well as videos. Also, it can only preserve your data for 30 days.
Steps on retrieving deleted pictures from the Gallery app on Lenovo:
Step 1. Open the Gallery App
Please run the Gallery app on your Lenovo smartphone.
Step 2. Find the Trash Bin
Tap the "Menu" icon at the top. Next, you will see the "Trash bin" option.
Step 3. Restore Pictures from Lenovo Gallery App
Click the "Trash bin" option, and select and restore your deleted images.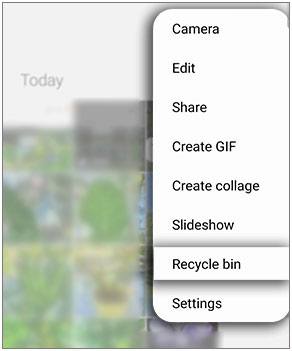 Notes: Can I recover permanently deleted photos from my phone?
Since the deleted photos are still on your phone, it is possible to recover them. In other words, you haven't deleted your photos completely. In case new files cover your deleted photos, these images will be erased from your phone permanently, and you cannot recover them. Therefore, if you plan to recover deleted files, please do not use your phone, and disable the Bluetooth, Wi-Fi, and mobile data.
Conclusion
Have you found out how to recover deleted photos and videos from a Lenovo phone? And what do you think of these recovery methods? You can directly restore your photos from the Gallery trash bin, and recover photos and videos via Google Photos via backup. What's more, the Lenovo Android data recovery software - Samsung Data Recovery, can recover deleted media data without backup. Its Deep Scan mode can find almost all deleted pictures and videos. Anyway, it is recommended to try it.
Related Articles
Lenovo Mobile Backup to PC - Transfer Data from Lenovo to PC Fast (4 Ways)
How to Transfer Data from Samsung to Lenovo Phone with 4 Fabulous Approaches
How to Transfer Text Messages from Android to Computer in 7 Powerful Methods?
[Fast Transfer] How to Transfer Your Photos from iPhone to Android Effectively?
How to Transfer Photos from Android Phone to External Hard Drive [4 Simple Ways]
How to Restore Photos from Mi Cloud? [Advanced Guide in 2022]