Summary
Chatting with WhatsApp is one of the most popular ways for people. If you want to keep your chat history on WhatsApp on paper, you need to know how to print WhatsApp messages. We guess you don't want to copy your WhatsApp messages by hand, right?
No matter why you want to print the WhatsApp history, you can easily learn 4 methods in the following. Furthermore, this guide is helpful for Android and iOS users. With detailed explanations and pictures, you will not have trouble printing messages from WhatsApp.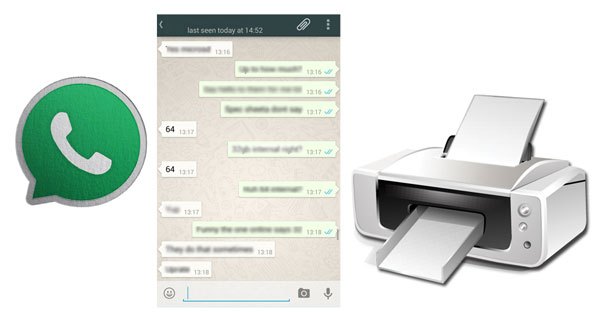 Part 1: How to Print WhatsApp Messages on Android and iOS with Ease
Wonder how to print WhatsApp chats on your smartphone? Luckily, there is a useful tool to help you - WhatsApp Transfer. This software can transfer all your WhatsApp messages from the phone to a computer, and allow you to view the WhatsApp history after the transfer. Thus, there is no doubt that you can get a printout of WhatsApp messages.
Besides, it supports many Android and iOS devices, such as Samsung Galaxy S23 Ultra/S23/S22 Ultra/S22/S21 Ultra/S21/S20/S10, Google Pixel 7/6/5/4/3, iPhone 14 Pro/14/13 Pro/13/12/11/X/XS/8/7, etc. And the restoration function can help you restore your backup WhatsApp data to the original cellphone or other mobile devices.
Other features and highlights of this WhatsApp transfer software:
- Swiftly transfer WhatsApp data from Android to iOS and vice versa.
- Allow you to select WhatsApp files before you restore them to your Android or iOS devices.
- Support the WhatsApp Business app as well.
- Back up WeChat, Kik, Line, and Viber without a hitch on iOS devices.
- Seamlessly restore backup messages to your mobile device.
Download this WhatsApp backup manager for free below.
Here's how to take the printout of WhatsApp messages with this program:
Step 1. Install the WhatsApp Transfer Software
After downloading its installation package, please double-click it to install the software, and run it on your computer.
Step 2. Transfer WhatsApp Messages to the Computer
- Connect your mobile phone to the computer via USB, and choose the "WhatsApp Transfer" tab on the interface.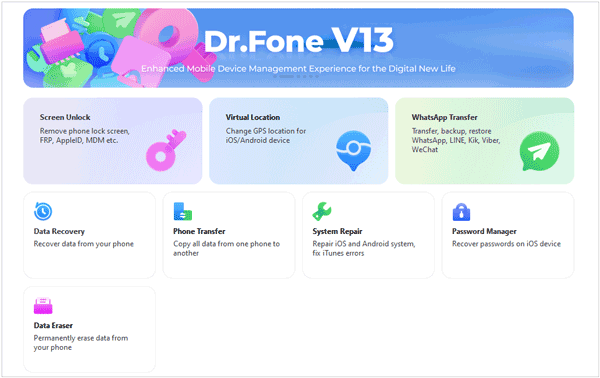 - Choose the "Backup WhatsApp messages" feature, and it will start to transfer your WhatsApp chat history to your computer.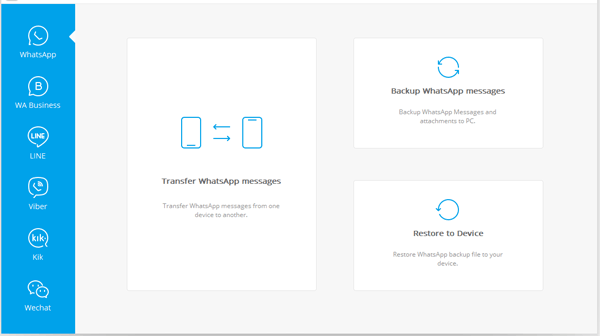 Step 3. Print Messages from WhatsApp
- After the backup process is over, please click this file, and tap the "View" icon. Then you can select the messages you want on the interface.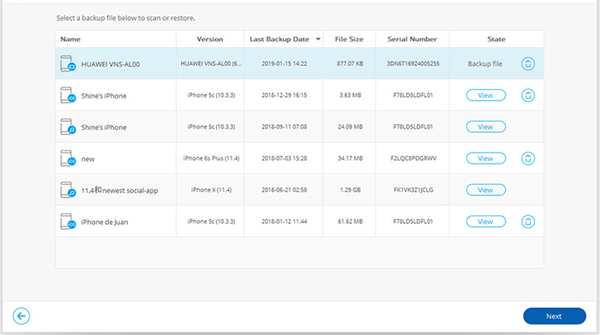 - Finally, tap the "Print" icon to print your WhatsApp chats immediately.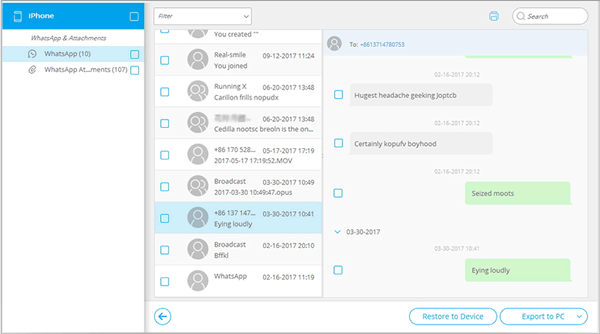 Bonus:
Mistakenly deleted WhatsApp images on your Samsung Galaxy phone? Follow this guide, and you can recover your deleted WhatsApp images with a few clicks.
How can you efficiently back up LINE chats on your Android phone or iPhone? If you fret about it, follow this full guide.
Part 2: How to Take Printout of WhatsApp Messages via SMS Backup+
SMS Backup+ is another practical app to print out WhatsApp messages from an Android phone. However, this feature has been removed from the latest version. Thus, if you install the app from Google Play, you cannot back up your WhatsApp for printing. Nowadays, it can back up SMS, MMS, and call logs from Android to a Gmail account.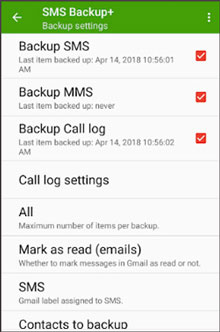 You might need: Expertly Transfer Large Videos from iPhone to PC in 7 Ways (Newest)
Part 3: How to Print WhatsApp Chats via Screenshots
How can I print my WhatsApp messages without using the software? You will know the answer in this part. As you know, we can take screenshots easily on our mobile phones. Hence, you can capture screenshots of your WhatsApp messages. Then, you can print the messages from WhatsApp as long as your phone is connected to a printer. But it will take a lot of time if you need to print many messages.
Guide on how to print WhatsApp messages from a Samsung phone by taking screenshots:
Step 1. Open WhatsApp
Please run WhatsApp on your smartphone, and go to the chats you want to print. Then simultaneously press "Volume Down" and the "Power" buttons to capture a screenshot.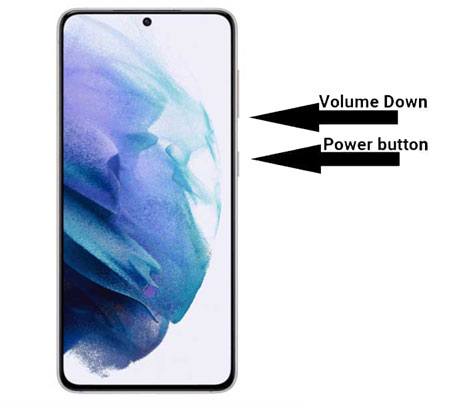 Step 2. Print Out WhatsApp Messages
- If there is an available printer, you can connect your Samsung phone to the printer. Go to Settings, and click the "Connection" > "More connection settings" > "Printing" option.
- Click the "Default Print Service" icon, toggle the switch icon on, and choose your printer. After that, you can go to the Gallery app, choose a WhatsApp message picture, and print it out.
Tips: If your phone fails to connect to the printer, you can transfer the screenshots to your computer, and print them via the computer. Besides, here are 3 ways to help you print out text messages from a Samsung phone.
Part 4: How to Take Printout from WhatsApp via Email
The Email Chat feature is effective on the WhatsApp app, so you can send the desired WhatsApp content via email, and print it out on your computer. It is as easy as printing a document.
Here's how to download and print WhatsApp messages via email:
Step 1. Email WhatsApp Chats
- Run the WhatsApp app on your mobile phone, and select the conversation you intend to print. Next, tap the "Menu" > "More" > "Export chat" icon, and choose the "WITHOUT MEDIA" or "INCLUDE MEDIA" option.
- Choose your mail app, type your email address, and send the WhatsApp messages via email.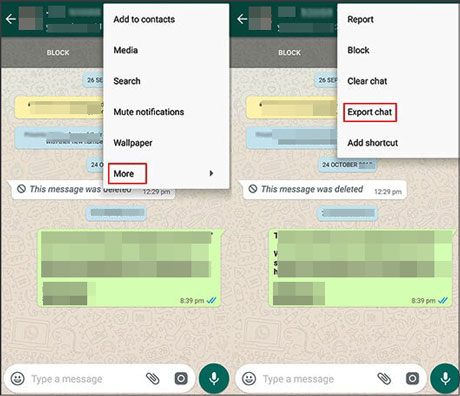 Step 2. Download the WhatsApp File
Log in with the email account on your computer, and download the file of your WhatsApp messages.
Step 3. Print WhatsApp Messages
Unzip and access the file on your computer. Then you can print out the file on your computer. By the way, it requires that you have attached your computer to a printer.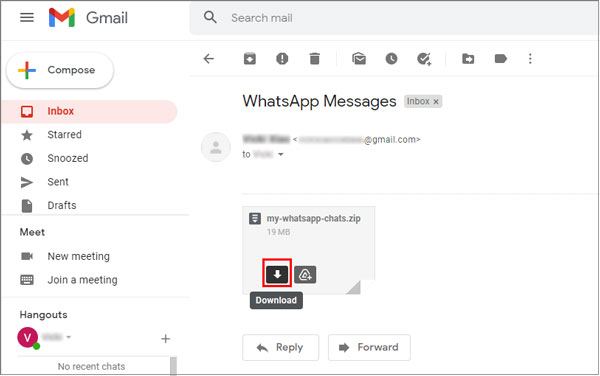 Further reading: You can also handily print out your contact list from your Android phone.
1. How can you print WhatsApp messages to PDF?
It's easy to print WhatsApp messages to PDF. First of all, please send your WhatsApp chats via email, open the file, and save it as a PDF document. Then print this PDF file on your computer. That's all.
2. How to print WhatsApp messages from the WhatsApp web?
Go to WhatsApp web on your computer, and open the app on your mobile device. Then click the Menu icon at the upper right, and choose the "WhatsApp Web" to scan the QR code and establish the connection.
Although you can send and receive messages on the WhatsApp web, you cannot transfer or back up your messages from the WhatsApp web to your computer. Nevertheless, you can take screenshots of the WhatsApp chats on your computer, and print these images.
Conclusion
It is viable to print WhatsApp messages, especially when choosing the WhatsApp Transfer software. With it, you can back up all WhatsApp messages to your computer, and view, select, and print the WhatsApp messages directly. The printing process will be much simpler.
Related Articles
[Can't-Miss!] How to Transfer WhatsApp Messages from Android to Android in 2023?
[3 Detailed Tips] How to Print Call Log from Android Effortlessly
3 Ways to Quickly Transfer Messages from iPhone to Samsung (Latest)
How to Transfer Text Messages from Samsung to Samsung Easily? [4 Methods]
WhatsApp Backup Stuck on Your Android or iOS Device? Safe and Effective Fixes
Best Android Data Recovery: Recover Android Files without Hassle [9 Tools]