Summary
"Why is my WhatsApp not backing up? Is it stuck or crashed? I haven't done anything on the WhatsApp app, but it cannot back up my data now. How can I cope with this problem?"
If you encounter WhatsApp backup stuck for the first time, you might be anxious about it. Actually, many WhatsApp users have put up with the same question in different communities. What's more, there have been reliable solutions to fix the stuck backup problem for WhatsApp. Thus, you can fix it using this guide.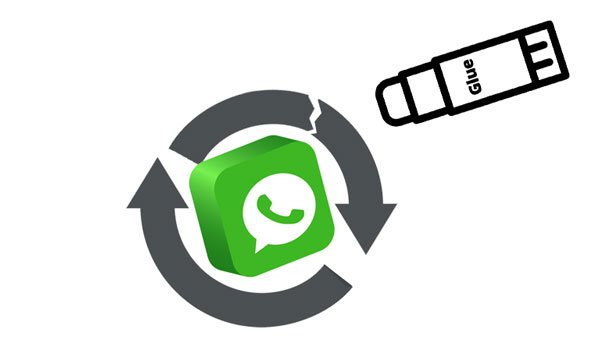 Part 1: Hot FAQs of WhatsApp Backup
Take a look at these FAQs in the following to know about relevant information on WhatsApp chat backup getting stuck.
1. Why is my WhatsApp not backing up?
Many reasons will cause WhatsApp backup not working, and you can check it one by one:
- Forget to enable the backup feature on WhatsApp or log in to your backup account.
- Google Drive, iCloud, or your local backup storage is used up.
- The connected network is poor.
- The OS of your mobile device or WhatsApp version is too old.
- There are too many caches on your device.
2. Why is my WhatsApp backup so slow?
If your WhatsApp can back up data, but it is slow, you can check your network. Enable the Airplane mode and turn it off, which is an effective way to restore the network. If you are in crowds or other circumstances with a weak network signal, it is normal that the backup is slow.
3. How to make WhatsApp backup faster?
Well, this question will be discussed in Part 2. You can get various approaches to make WhatsApp backup faster.
4. Why is my WhatsApp Backup stuck at 0%?
If it is always stuck at 0%, maybe the app you installed recently influence WhatsApp. You can remove the app and clear caches.
5. How long does WhatsApp take to restore from iCloud?
It depends on how much data there is on your iCloud backup. It will take more time when you restore your media files.
6. Is Google Drive not backing up WhatsApp?
You can back up your WhatsApp data using Google Drive on Android phones and tablets. After that, you can also view the backup file on Google Drive.
Bonus: Click this link, and you can recover your deleted WhatsApp photos from Samsung in 5 functional ways.
Part 2: How to Fix WhatsApp Backup Stuck on Android and iOS
2.1 Fix WhatsApp Chat Stuck on Android
WhatsApp Stuck on backup on your Android phone/tablet? Please don't fret about that. This section will offer you 8 ways to help you repair WhatsApp backup effectively.
1. Check Google Account and Google Cloud Storage
First of all, please check if you sign in with your Google account on WhatsApp:
- Launch WhatsApp, and click the Menu icon at the top right corner.
- Then click the "Settings" > "Chats" > "Chat backup" > "Google Account" > "Add account" option.
- Input your Google account, and click the "BACK UP" icon to proceed.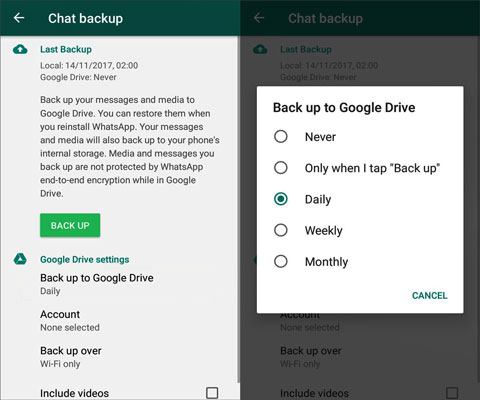 If you have logged in to the account but WhatsApp cannot complete backup, please check the cloud storage of your Google account. As long as you access Google Drive on your computer, you can directly know how much storage is available. If needed, you can upgrade your plan to get more cloud space.
2. Clear Caches on Android
Is WhatsApp unable to back up messages and media files? Some damaged caches will cause this problem. It is necessary to clear caches regularly on Android devices. Open the Security app, clean junks from the internal memory, and scan the virus attacks. The Security app will clean out the damaged and useless data from your Android handset.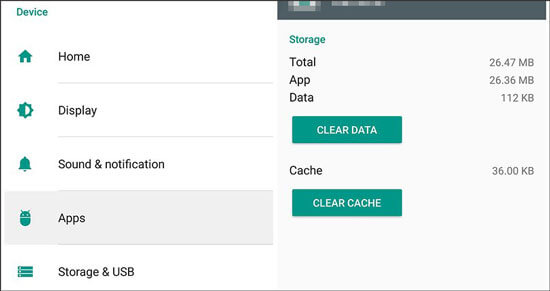 3. Reboot Your Android Phone
Rebooting your phone is also valid to fix the WhatsApp chat backup frozen issue.
4. Update to Latest Android OS
An old Android OS might not work well on the mobile device, so that you need to update to the latest OS. Open the Settings app, and choose the Software update. Then your phone will automatically download the new OS and install it. By the way, if there is no notification of OS update, we don't recommend you to flash the ROM.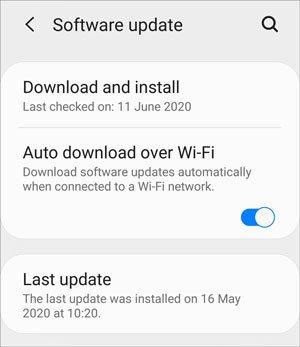 5. Free Up Android Internal Storage
If the Android internal storage is full, it will freeze WhatsApp chat backup. Besides removing junk files, you can go to File Manager, delete the unwanted files, and then uninstall the apps you don't need. What if you don't want to delete these files and apps? In this case, you can transfer photos, videos, apps, and other big files to your computer for backup, which can free up your memory without data loss.
6. Update Google Play Services
Google Play Services is helpful to update apps, synchronize your privacy setting, and improve your app experience. Thus, it is vital to update Google Play Services. Navigate to the App Store, and you can update it without effort.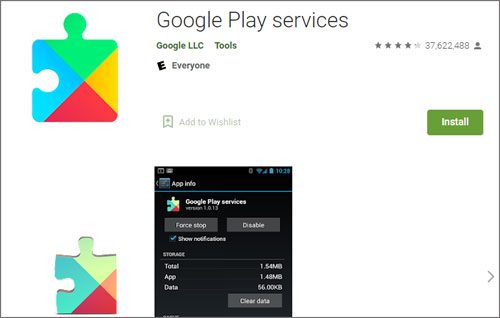 7. Remove WhatsApp Backup
Are there multiple WhatsApp backup files on your Google Drive? Please delete the useless backup file and keep the most recent one only:
- Open Google Drive on your phone or visit its website on your computer.
- Sign in with the Gmail account that you have backed up your WhatsApp data.
- Click Menu on the upper left, and opt for the "Backups" option. Then you can manage your WhatsApp backup files.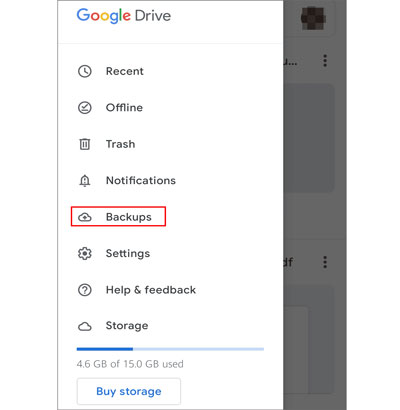 8. Factory Reset Android
Factory reset on Android can eliminate most redundant data from your device, but you will lose your important files as well. Hence, you can back up the files you want in advance, and then factory reset your Android phone:
- Turn off the smartphone, press and hold the Volume Up and Power buttons. When you see the Android robot shows up, release the keys.
- Choose the "Wipe data/factory reset" > "Yes - delete all user data" option.
- Then select the "Reboot system now" option.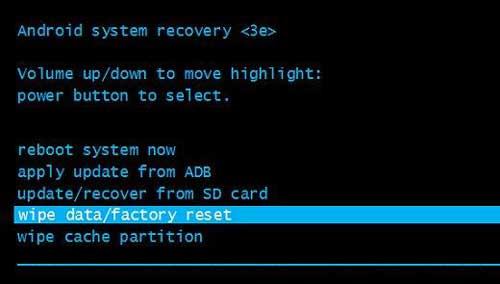 You might need:
How to Back Up WhatsApp Messages from Android to PC Fast [4 Great Ways]
How to Unlock LG Phone If You Forgot Password? 6 Effective Unlocking Methods
2.2 Fix WhatsApp Backup Not Working on iPhone
Is WhatsApp backup stuck on iPhone? iOS users can use these tips to fix this problem.
1. Rest Network
The network getting stuck will result in WhatsApp backup not working on iPhone. But luckily, it is easy to reset the network on iOS devices: go to Settings, and choose the "General" > "Reset" > "Reset Network Settings" option.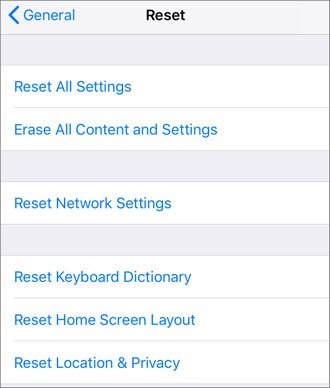 2. Restart Your iPhone
If the WhatsApp backup is still stuck on your iPhone, please try restarting your iPhone:
- Hit and hold the Volume Down and Side buttons till you see the slider on the screen.
- Drag the slider to switch off your iPhone.
- After a while, you can power on your device by pressing and holding the Side button.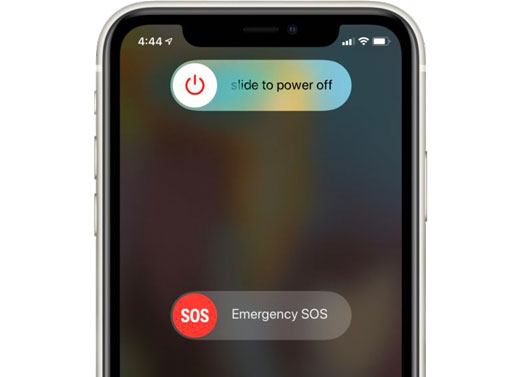 3. Install the Latest iOS
It is time to update to the latest iOS. Open Settings, tap on the "General" option, and choose the "Software Update" feature. Then follow the prompt to install the iOS.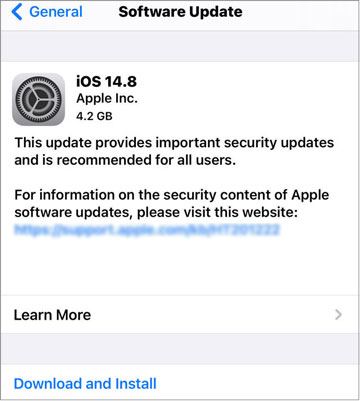 4. Reinstall the WhatsApp App on Apple App Store
Sometimes the WhatsApp app goes wrong without reason, and you can repair it by reinstalling the app: run the App Store on the iPhone, uninstall WhatsApp first, and then install it. But please remember to restore the iCloud backup after you set the app.
5. Check Apple System Status
If iCloud backup is down, you will fail to back up your WhatsApp data to iCloud. So how do you know whether the iCloud backup is down or not? That's simple. Go to Apple System Status, and inspect if the "iCloud Backup" option is available.
6. Change the Frequency of Auto Backup
There is an Auto Backup feature on WhatsApp. If you enable it, it will automatically back up your WhatsApp data to iCloud. But too frequent backup will increase the burden on your device. Therefore, you can decrease the frequency of the auto backup on WhatsApp:
- Open the app, and choose the "Settings" tab.
- Click the "Chats" > "Chat Backup" option.
- Then, toggle on the "Automatic Backup" feature, and click the "Auto Backup" icon to change the frequency.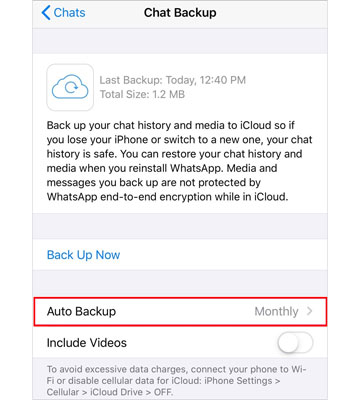 Read also:
Follow this guide to quickly transfer contacts from one iPhone to another without iCloud.
There is no restriction to control Android from a PC, because multiple desktop apps can display your Android screen without trouble.
7. Enable iCloud Drive
Have you enabled iCloud Drive on your iPhone or iPad? If not, your WhatsApp data cannot be backed up to iCloud. To turn on iCloud Drive on your iOS device, you can access the Settings app, and tap your name; then choose iCloud and switch on iCloud Drive.
8. Eliminate Useless Backup Files from iCloud
It is useful to delete invalid WhatsApp backup files from iCloud, and then you can free up the storage from iCloud to back up new WhatsApp data smoothly. You can remove the data via Settings:
- After launching the Settings app, hit your name > iCloud.
- Tap the "Manage Storage" mark, and find the "WhatsApp Messenger" option.
- Click the "Delete Data" > "Delete" icon. Then it will clear the WhatsApp backups from iCloud.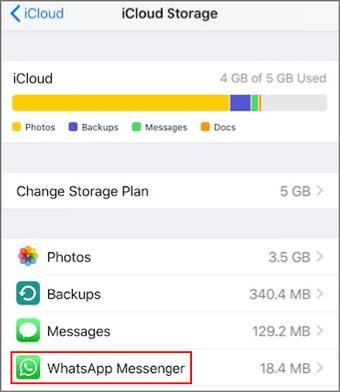 9. Free Up Space on iPhone
Full memory impacts app running. If the WhatsApp chat backup is slow on your iPhone, you can release space from the internal memory. Just run Settings, pick General, and tap iPhone Storage. Then you can remove the app data and offload the apps from your iPhone.
10. Erase All Content and Settings
An overall cleanup is a good idea if WhatsApp Auto Backup is not working on your iPhone. Of course, please do not forget to back up the data you need before erasing content. Next, go to Settings > General > Reset > Erase All Content and Settings, and enter your passcode if prompted. Once done, you can begin to set up your iPhone.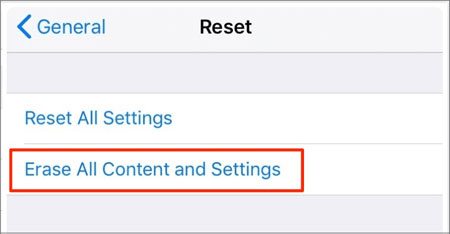 Read also: How can you export WhatsApp chats to PDF on your iPhone? If needed, you can learn 4 useful approaches in this article.
Part 3: Use an Alternative If WhatsApp Won't Back Up
Even though WhatsApp is stuck in restoring media files on your iPhone or Android phone, you can use an alternative to back up WhatsApp data to your computer. WhatsApp Transfer is a desktop application to back up and restore WhatsApp chat history, and transfer WhatsApp data between iOS and Android devices. Besides, you can easily view the WhatsApp chats after backup.
Highlights of this WhatsApp backup software:
- Back up/restore all WhatsApp data in 1 click, including texts, voice chats, photos, videos, documents, etc.
- Transfer WhatsApp files without losing quality.
- Supports most Android OSes and iOSes, such as Android 12/11/10/9/8/7/6/5/4 and iOS 15/14/13/12/11/10/9/8/7/6/5.
- Allow you to launch it on Windows and Mac computers.
Download this WhatsApp transfer tool for free below.
Here's how to back up WhatsApp data seamlessly with this program:
Step 1: Install the program on your computer, launch it, and choose the "WhatsApp Transfer" feature.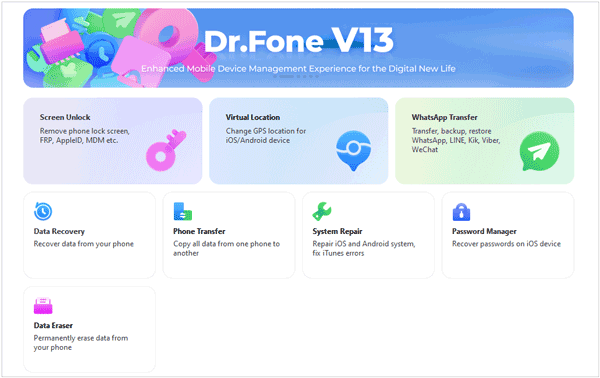 Step 2: Use a USB cable to connect your cellphone or tablet to the computer. Then enable USB debugging on Android, or click the "Trust" icon on iOS.
Step 3: Tap the "Backup WhatsApp messages" tab to start the backup process.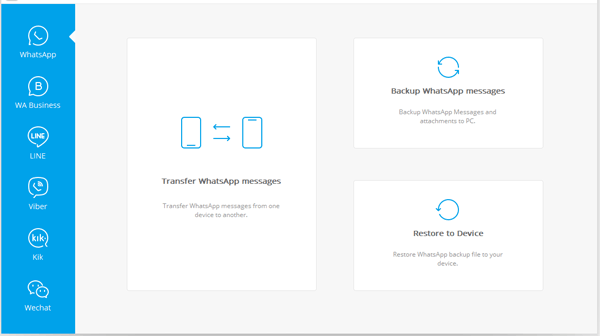 Conclusion
You can easily fix the WhatsApp backup stuck issue on Android and iOS devices with the previous tips. Furthermore, with the WhatsApp Transfer software, you will never be stuck in backup for your WhatsApp data. It can fast transfer WhatsApp history, including media files, to a computer or another mobile device.
Related Articles
How to Transfer WhatsApp from iPhone to Huawei with 3 Viable Solutions
How to Transfer WhatsApp Backup from Google Drive to iCloud? Complete It in 3 Steps
How to Back Up Data to iCloud from Android Devices with Ease [Solved]
How to Transfer Music from Android to Android? 5 Ways to Fix It
[Fast Transfer] How to Transfer Your Photos from iPhone to Android Effectively?
How to Transfer Text Messages from Android to Android? [4 Easy Ways]