Summary
Have you bought a new iPhone 15 and want to copy data from your old iPhone? It's a great delight to unbox a brand-new iPhone device. Besides, a new phone brings exciting features and also comes with upgrades. However, it can also put you in problems during data transfer. You may run into issues like transfer directly from iPhone not working. Unluckily, this issue is very common among users, and that's why it requires a quick fix.
From the many solutions from the internet, we have handpicked 7 proven solutions for troubleshooting iPhone transfer not working problems. Let's dive into it and learn these tricks.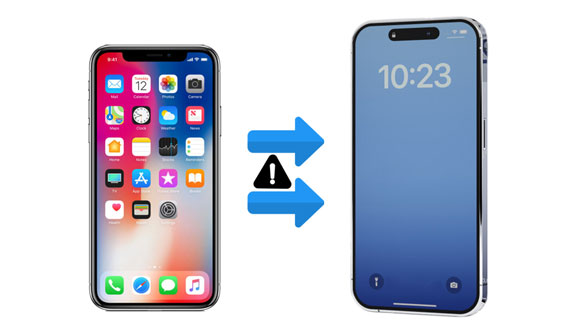 Part 1: Why iPhone Won't Transfer to New iPhone
After getting your hands on a new iPhone 15 or 14 and launching Quick Start to transfer files directly from the old iPhone to a new one, you may start experiencing issues. You may find the iPhone transfer is not working. A better place to start is to check the causes of the problem.
Here are possible causes for the new iPhone transfer not working issue.
- The phones are far apart and can't detect each other.
- There's an issue with the connection between the devices.
- Unstable internet connection, causing the transfer to be slower.
- Low battery may also cause data transfer to freeze or fail.
- Your iPhone is running on iOS 11 or below.
Part 2: Quick Solutions for iPhone Transfer to New Phone Not Working
Now let's show you various tricks to help you fix the transfer from an iPhone to a new iPhone not working problem. If you apply these fixes correctly, you will be able to resolve this problem smoothly.
Solution 1. Force Restart Both Devices
Force rebooting is one of the easiest and quickest ways to get rid of minor glitches on iPhones that may be tampering with the normal operation of direct transfers. It activates the self-cleaning function to help the device run properly.
The issue can be on any device, so it is best to restart both iPhones to resolve the problem. However, the procedure varies with the model of your iPhone, but it is basically similar.
Try these steps of hard resetting iPhones before you try our complicated techniques and see if the issue will be resolved.
Force Restart iPhone 15/14/13/12 and the models support iOS 16 and later:
Press the "Volume Up" key and quickly release it. Press the "Volume Down" key and quickly release it. Now press the "Side" button and release it when the Apple logo appears on the screen.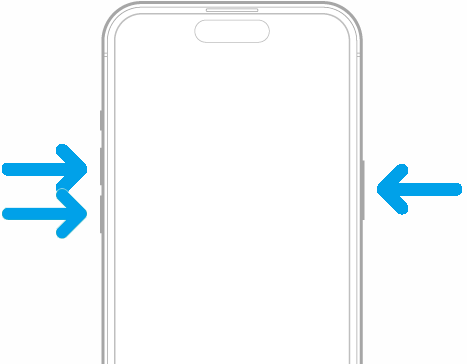 Force Restart iPhone 7:
Long-press the "Side" + "Volume Down" keys at the same time. Release both keys when the Apple logo shows up on the screen.
Force Restart iPhone 6/6s and older versions:
Long-press the "Sleep" + "Home" keys till the Apple logo shows and release them.
Learn more: Seamlessly Transfer Music from iPhone to iPad with Reliable Methods
Solution 2. Update the iOS System for the Target iPhone
As said, Quick Start will only work if your iPhone is operating on iOS 12.4 and above. If the device you are using is still with the older iOS version and you cannot see the option for "Transfer from iPhone", try upgrading the system version and see if the issue will be fixed. iOS 11 supports migrating only iPhone settings and not all data types.
To update your iPhone to the latest system, check the steps below:
Step 1: Head to the "Settings" menu on your iPhone, then click on "General".
Step 2: Click on the "Software Update" option to check if there is a new iOS version. Follow the instructions on the screen to update it.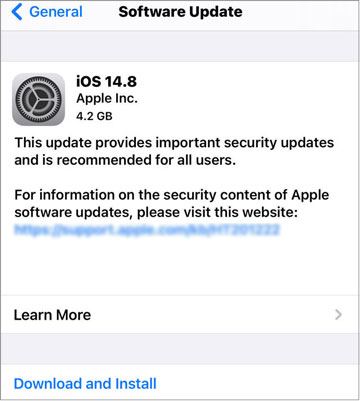 See also: Fast Solve It If Contacts Didn't Transfer to New iPhone
Solution 3. Check for the Connection Between the Devices
If there is no connection between the devices, your new iPhone won't transfer from the old iPhone. When using a Bluetooth connection to migrate data between iPhone devices wirelessly, you need to make sure the Bluetooth is activated on both phones. If either of the devices' Bluetooth isn't enabled, your iPhone won't transfer data.
On the other, if you're using a USB cable, you should use a lightning to USB 3 camera adapter together with a USB cable. Be sure to connect the lightning cable to the USB 3 camera adapter to the old device. Next, connect your lighting to the USB cable into the new iPhone and plug the other end into your adapter.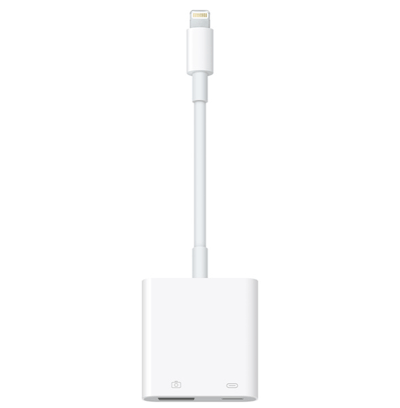 Solution 4. Place the Devices Closer
For the direct transfer to work, both iPhones should be closer. So, ensure your devices aren't far apart. If not, you will likely encounter the transfer directly from iPhone not working. The distance may bring delays and disruptions, so ensure they are nearby to fix this issue.
Solution 5. Use a Different Wi-Fi Network
Since data transfer occurs via a Wi-Fi connection, you should ensure the network is reliable and strong. If the connection is not stable, data transfer won't be successful and can cancel out every time. Therefore, try changing to another Wi-Fi connection and check if the issue is resolved.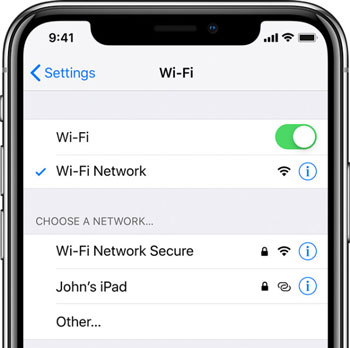 Solution 6. Ensure you Have Enough Storage on the Target iPhone
If the old device has more storage space than the new iPhone device, the transfer procedure may not be successful. Let's say you've got 200GB total file size on the old iPhone, but the new iPhone only has 128GB free space. In that case, you will not transfer all your files.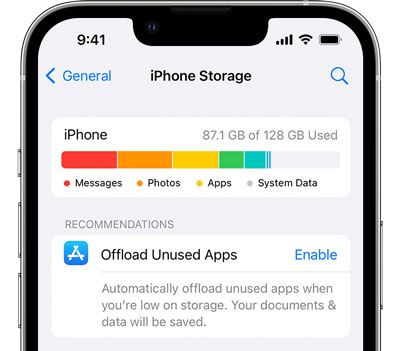 Solution 7. Reset Network Settings
Transfer directly from iPhone not working? You should try resetting the network settings. This may help troubleshoot connectivity issues that may be causing the issue. To reset your iPhone's network settings, follow the below steps:
Step 1: Head to "Settings" application on iPhone.
Step 2: Find the "General" option and click on it. Now, choose "Transfer or Reset iPhone" > "Reset" and "Reset Network Settings".
Step 3: Key in your password when asked and confirm to reset your device.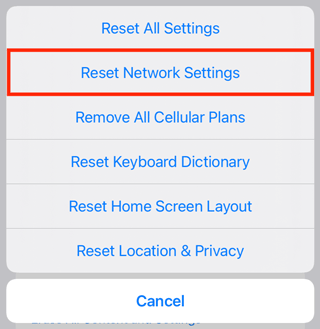 Remember, if you reset the network settings, all Wi-Fi networks & passcodes will be erased. Therefore, you will have to reconnect to the Wi-Fi networks again afterward.
Solution 8. Follow the Latest Apple Guide
It is essential to adhere to the latest Apple Guide to migrate data. Avoid using outdated and unofficial ways, which may lead you astray. Ensure you carefully follow Apple's guide on how to use Quick Start to transfer data to the new iPhone. It includes the basic requirements, such as keeping the devices closer to prevent encountering problems like transfer from nearby iPhone not working.
Read also: Passwords are important for every iPhone user, so how can you transfer your passwords efficiently and securely? Check it out.
Part 3: Alternative Ways to Transfer Data to New iPhone
Even after trying the above fixes, you may still get stuck on the problem. This means you will not be able to move your files to a new iPhone. But worry not. Here are Quick Start alternative ways:
3.1 Transfer Data Using iOS Data Transfer
If you are unable to fix the problem and transfer your data, we advise using a piece of transfer software to share data between your devices - Samsung Data Transfer. It can copy books, notes, calendars, contacts, and more from one iPhone to a new iPhone directly, even though you have set up your new iPhone. Furthermore, the current data will not be replaced or deleted. Thus, you won't lose any data on your target device after completing the data transfer.
Highlights of this transfer software:
- Transfer data between iOS devices without a hitch.
- Easily move contacts and documents from Android to a new iPhone.
- Support iPhone 15 Pro Max, iPhone 15 Pro, iPhone 15 Plus, iPhone 15, iPhone 14/13/12/11, iPad Pro, iPad Air, etc.
- Compatible with iOS 5.0 and upper, and Android 4.0 and later.
- Easy and efficient to use.
- Ensure smooth migration while preserving the original quality of data.
- No ad.
Download this program if the nearby transfer from iPhone is not working.
Use this program to transfer data from old iPhone to new iPhone directly:
Step 1: Run the tool on the computer after downloading and installing it.
Step 2: Link your iPhones to the PC with working USB wires and click "Trust" on both phones. When the tool detects the iDevices, you'll see "Connected" below the iPhone images.
Step 3: Choose the files to transfer, and then click on "Start Copy" to transfer data from iPhone to iPhone. Your data will be copied to your new iPhone.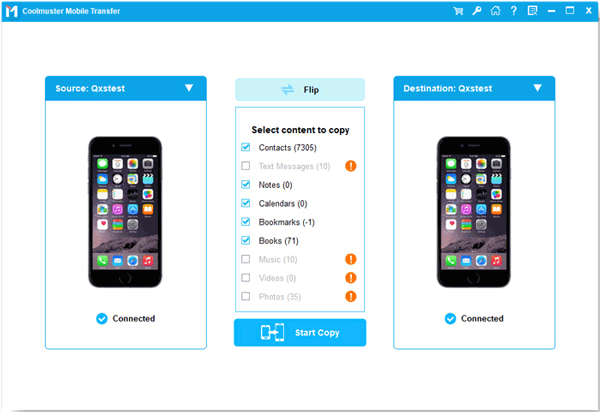 Guess you like: Useful iPhone Transfer Software: 11 Excellent Tools for File Transfer
3.2 Transfer Data using iTunes
Another way to migrate your files to a new iPhone is by using iTunes. However, you need to back up your old iPhone with iTunes first and then restore the backup file to your new iPhone. Sound simple, right? Yes. You can do this manually by following these steps:
Step 1: Plug in the old iPhone to the PC using a USB wire and launch the latest iTunes version on the PC.
Step 2: Click on the "iPhone" icon when it shows up on iTunes Windows at the top.
Step 3: Head to "Summary" and scroll to "Backups". Tap on "This computer" and choose "Back Up Now".
Step 4: After backing the data, disconnect the iPhone from the PC and connect your new iPhone.
Step 5: Go to "Summary", click "Restore Backup", and choose the backup files to be restored. Tap on the "Restore" option.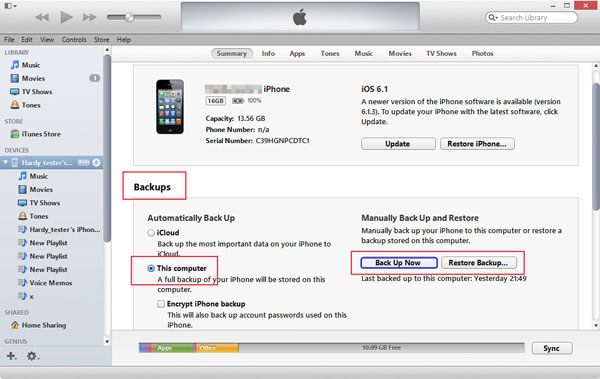 Conclusion
If there is something wrong with your devices, the new iPhone won't transfer from the old iPhone. We hope you can now fix the transfer not working issue with ease. However, if you do not want to go through the hassles of trying out every solution mentioned here, you can still transfer your files directly to your new iPhone via Samsung Data Transfer. It lets you transfer data to a new iPhone swiftly without data loss.
Related Articles
Expertly Transfer Large Videos from iPhone to PC in 7 Ways (Newest)
How to Transfer Music from iPhone to Samsung | Freely Select 5 Smart Methods
iPhone Won't Send Pictures to Android Devices? Solve It with A Few Clicks
Discover How Long to Transfer iPhone to iPhone [Contain Useful Methods]
How to Print Out Text Messages for Court from Your Android Phone and iPhone
Messages Didn't Transfer to New iPhone | Work It Out via 9 Tricks