Summary
Sometimes you may want to fake your device's location to hide from hackers or prank your family and friends. Whatever the reason, it is possible to spoof location on your smartphone without much hassle. However, you will need a reliable Android mock location app to hide your location successfully.
When you search for a GPS spoofing app on the internet, you will find a wide range of options, each with unique features. However, some application developers create unreliable tools that do not hide your location successfully. But worry not; this guide discusses the best mock location app in 2023. Check them out.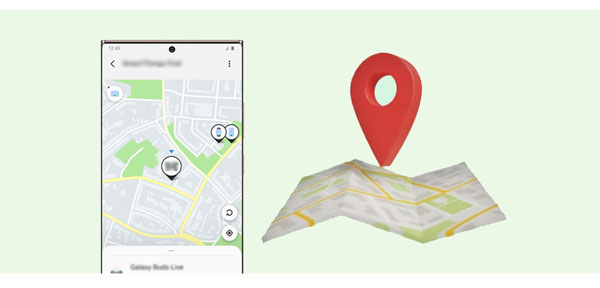 1. Android GPS Spoofer - Best Mock Location App for Android
What is the best fake GPS app for Android? Are you looking for a way of changing your mobile device's location for privacy or security purposes? One of the best GPS spoofer apps is this Location Changer program. It is an incredible location changer supporting most Android devices. This secure undetectable mock location application are trusted by thousands around the globe.
It allows users to change their locations, share cool regions with friends on their social platforms, use geo-restricted services, and protect users from being tracked by malicious people. Moreover, this outstanding mock location Android app enables users to fake a route to follow with a customized speed. It is a robust tool for AR game lovers who need to move out of their location while staying home.
Some features that make the GPS spoofing app a go-to option:
- Users can change their actual Android phone's GPS location within seconds.
- Allow users to create a fake route and customize the movement speed.
- Help users access geo-restricted services.
- Keep a history of the routes followed by the user.
- It has a user-friendly interface that makes it easily usable.
Pros:
- Allow users to share their fake locations on social media like Instagram, Facebook, Snapchat, and more.
- Work natively with other applications such as Tinder, AR games, etc.
- Users can simulate movements.
- Support almost all Android versions, including the latest.
Cons:
- Require you to download it.
Pricing:
- $14.99 per month for the VIP plan.
- $19.99 per month for the SVIP plan.
- $29.99 per month for the Business plan.
Download the Android location spoofer.
Use the best GPS spoofer to fake the location on Android with these simple steps:
Step 1: Download the correct version. Install the application on your PC, launch it, and click the "Get Started" button.
Step 2: Choose the connection mode as either USB or Wi-Fi. You need to link the Android device to the PC using a USB cord for USB connection mode. For the Wi-Fi connection mode, you need to connect the two devices to the same Wi-Fi network and select "Wi-Fi" connection mode.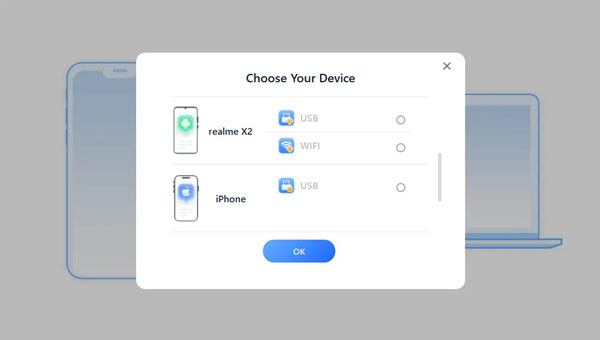 Step 3: Enable USB debugging mode on your Android phone. You must tap on the "System version" or "Build number" seven times. After that, confirm the action by tapping the "Allow" option. The program will begin to load, and you will see the progress on the progress bar.
Step 4: Wait for the loading process to complete and select the connection mode as either gaming or social, depending on what you want to do. After that, the program will install its Android app on the Android phone. Now locate the "Select mock location app" option on the developer options and choose this app.
Step 5: Choose a mode, and click on the "Teleport Mode" option after the map shows app. Choose a destination from the map by keying in the location's GPS coordinates or by zooming the map in and out. Finally, hit the "Move" button to change your location.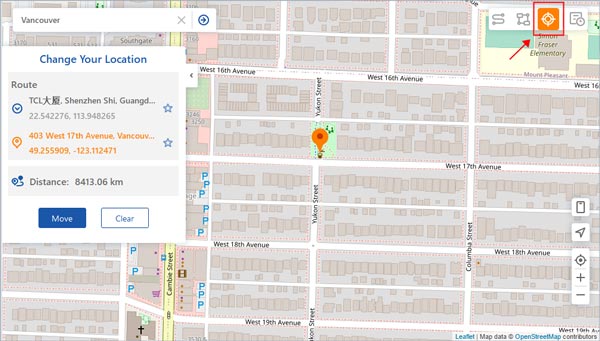 Tips: If you are a user of Apple mobile devices, you can change your GPS on your iPhone and iPad with this iOS GPS Changer. It can spoof the GPG in a hassle-free way. Furthermore, it supports almost all iOS devices, including the latest. It also has Windows and Mac version, and you can download what you need below.
See more: Are you an enthusiast of Pokemon Go? If yes, maybe these practical spoofing apps for Pokemon Go will help.
2. GPS Emulator
Another excellent GPS location spoofing tool is the GPS Emulator. It is an app provided by Google to help you fake your location anywhere in the world and shows the fake location info to other applications on your phone. In addition, this fantastic tool offers the fake location's time.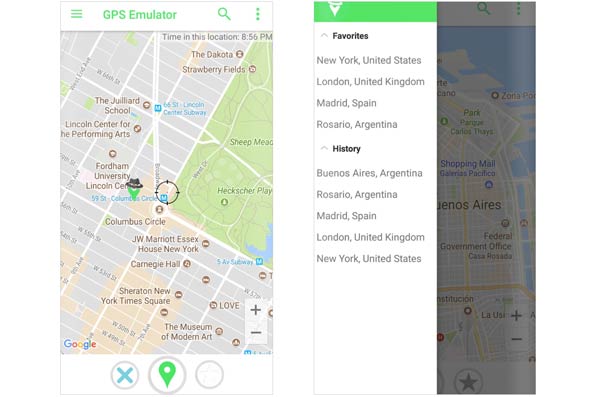 Key features:
- The free version is available.
- Have a mapping system with several flavors.
- Support multiple location spoofing.
Pros:
- Won't automatically change back to your original position.
- Allow you to change your GPS info with simple clicks.
Cons:
- Have ads whose removal you must pay for.
Read also: New Guide: How to Change Location on Netflix (Step by Step)
3. Fake GPS Location by Lexa
Another powerful GPS location spoofer application is Lexa's Fake GPS Location app. With its simple interface, you can easily hide your GPS location from others.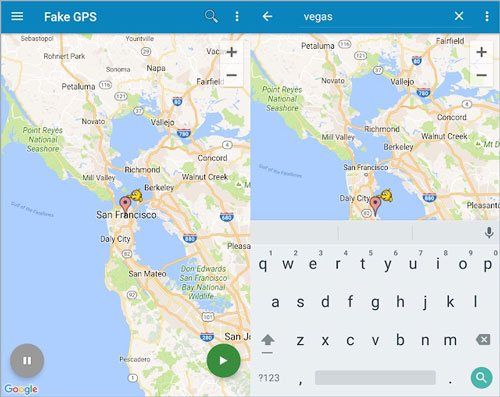 Key features:
- Allow you to teleport virtually with ease.
- Let you select your desired fake location using its coordinates for accuracy.
- Allow you to set the language of its interface since it's multilingual.
- You can easily download and use it on your Android smartphone with or without root.
Pros:
- The application is free of charge.
- Automatically change your location after the expiry of a selected period.
Cons:
- Even after you uninstall the application, your location will remain locked to your previous set fake location.
Further reading: Can we change our home and work locations on Google Map? Of course we can, but we need to know the steps.
4. Mock Locations (fake GPS path)
This is one of the best mock location apps in the market, thanks to its robust build and reliability. It lets you manually select a fake location of your choice quickly and connects you to the location securely.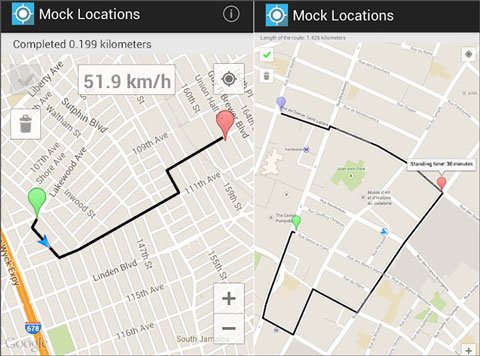 Key features:
- Keep the history of your faked location for reference and easy management.
- Simple yet smart user interface.
- Work with location coordinates.
Pros:
- You can enter your desired location info or select your spoofing location using a pin-drop.
- Allow users to save routes after creating them.
- Secure the privacy of the user.
Cons:
- Load quite slowly.
5. Fake GPS Free
Fake GPS Free is another professional GPS location spoofing tool that allows you to change your phone's location info to any destination worldwide. Like its name, you can install and use it for free on your Android smartphone. It is fairly ahead of other similar apps, thanks to its wide variety of features.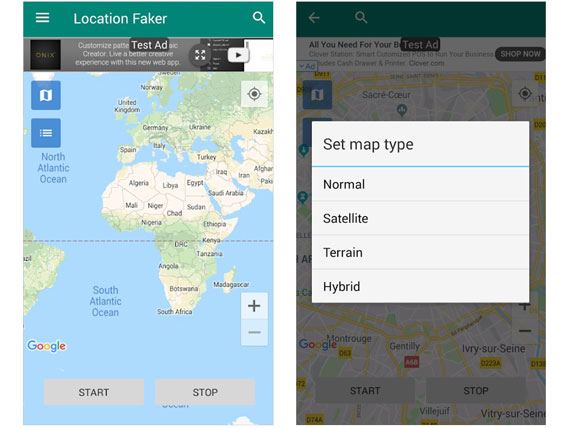 Key features:
- Require the user to activate the Developer Options on their phone's Settings.
- Allow you to manage a directory of your favorite fake destination locations.
- Allow you to select a map type based on your needs. You can choose either Hybrid, Train, Normal, or Satellite.
Pros:
- Support almost all Android versions.
- Several ways of selecting a GPS location.
- Do not require rooting the device.
Cons:
- Some applications may fail to detect that your phone is set to a virtual location.
6. Fake GPS By ByteRev
Another excellent location spoofer for Android is the Fake GPS by ByteRev, an advanced fake location application for Android whose working is brilliant. You may come across many other applications of the same kind, but the one built by ByteRev is the most reliable.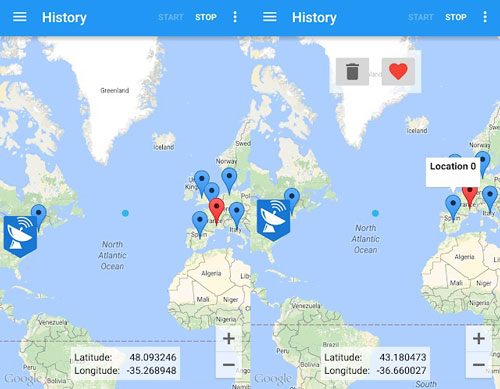 Key features:
- Store the history of your spoof locations for future reference.
- Perfect choice for you if you wish to fix a fake international location.
- Allow you to add as many fake locations as possible and save them for future use.
Pros:
- Outshine its alternatives, thanks to its very simple Stop and Start functionality.
- Use several map search engines.
- Allow users to save their best location lists.
Cons:
- The search feature fails at times.
7. Fake GPS Location Spoofer
Are you looking for a reliable Android location spoofer with adaptable features? The fake GPS Location Spoofer app is a perfect choice. Like all other apps discussed, the functioning of this tool is precise.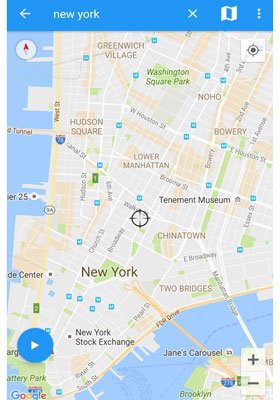 Key features:
- Allow you to search for your desired fake location using keywords, coordinates, or a dropper.
- Store the history of mocked locations for future reference.
- Save your desired locations for future use.
Pros:
- Show further location details, including speed, walk time, distance, etc
- Modify or control your travel route rather than your location.
Cons:
- Use a lot of power.
8. Fake Location (Mock GPS)
Fake location is one of the most reliable location-faking applications. It is compatible with many Android versions and has an inclusive interface showing numerous map aspects.
Key features:
- Gather and save route history information for future use.
- Have a fairly attractive and interactive interface.
- Let you use a compass to set your fake location more easily.
Pros:
- You can change its interface and set it to Satellite, Terrain, and more.
- Enable the user to pinpoint a location.
Cons:
- Lose some locations at times.
9. Fake GPS Run
Fake GPS Run, formally named Fake GPS JoyStick Run, ranks among the market's most reliable Android GPS spoofers. It allows you to fake your location and manage it using a joystick easily.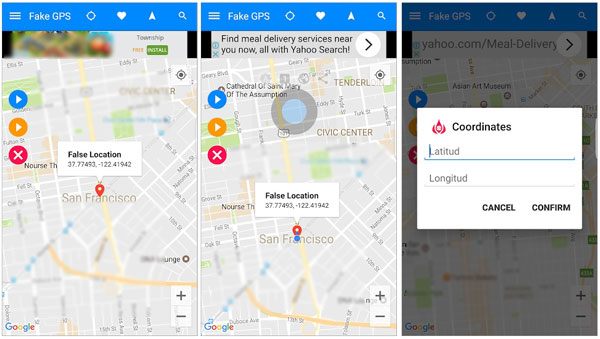 Key features:
- Work in various countries, towns, counties, and cities.
- Allow you to set and delete your fake locations using coordinates.
- Let you search for locations of your choice.
Pros:
- Adaptable and supported by almost all Android versions.
- Allow you to use your favorite location as your fake location.
- Users do not have to root their devices.
Cons:
- The location resets sometimes.
10. Fake GPS 360
The Fake GPS 360 application allows you to manually set your fake locations and hide your actual location from others. Besides, it offers many other features, as listed below: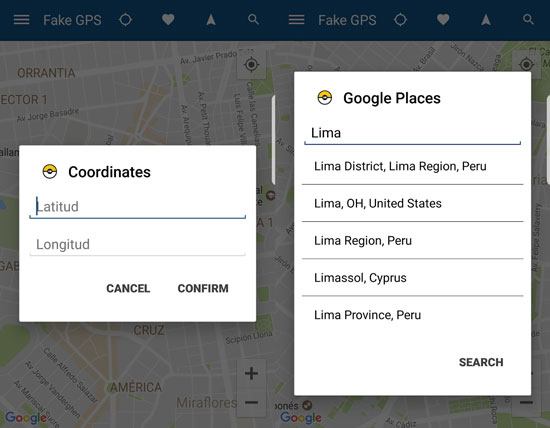 Key features:
- Show the user the most viable location Street View.
- Show you the geographical coordinates of your fake location with the help of the pointer on its interface.
- Allow you to search for places saved on the Google database.
Pros:
- You can add as many places as you wish and save them as your favorites.
- More than one way of selecting a new GPS location.
- Work natively on almost all Android versions.
Cons:
- The location may reset at times.
Conclusion
Now spoofing location on your devices shouldn't be a hassle at all. You can easily traverse the world in the comfort of your home. Mock location applications help us in doing that. They can help us fake locations to fool our friends or play games on our mobile phones. But, the mock location apps may also raise issues with privacy and security. If you want an undetectable mock location app to change your location, you can use Location Changer. This software will not allow your device to jump to your original location.
Related Articles
Easily Change Location on Tinder Swiftly | 5 Helpful Methods
How to Change Weather Location on iPad in Trouble-free Ways [Settled]
Easily Fake Twitter Location on Your Device [Informative Guide]
Fake GPS Not Root on Android and No Jailbreak on iOS (Ultra Guide)
How to Delete Apps on Android without Hitting a Snag [Proven]
[2023 Guide] How to Restore WhatsApp Backup from iCloud to Android