Summary
Netflix is one of the most popular video streaming services that has piqued many users' interests. It is a staple for entertainment worldwide and offers amazing content to keep you busy in your free time. Netflix offers endless content that could keep you engaged on a journey or just bored and looking for something to keep busy.
But, sometimes, things don't go as planned. You may find certain content from Netflix not available in your region. But this shouldn't worry you anymore, thanks to technological advancements. Things these days are a walk in the park, and you can easily change your location to any region you want and get that content you've been yearning for.
Keep reading the article to learn how to change location on Netflix and access the content the way you want without a hassle.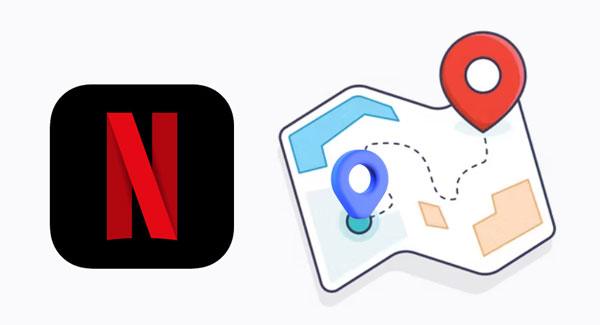 Part 1: What Is Netflix Region?
It is necessary to know our own desires. Most people prefer to watch movies and television shows through Netflix. The streaming service is accessible in 190 countries, so the variety of shows and films you can watch is readily available. However, these attractive and extensive collections of films and TV shows can sometimes not be available in some regions.
That's why many people these days are trying to trick Netflix into thinking they are situated in a different area, so they can watch the shows without restrictions. For instance, a European resident can access Netflix's US-exclusive content by connecting to a US VPN server.
Fortunately, faking your location with this approach will allow you to watch TV shows and films on Netflix worldwide. Since location is a major factor in content selection, changing your location on Netflix is essential to bypass the geo-restrictions set.
Continue reading to know how to change region in Netflix and get access to any content you want without leaving the comfort of your home.
Part 2: How to Change Location on Netflix [4 Methods]
Despite being confined by geographical boundaries, it is still possible to enjoy the media library of Netflix in other countries. Here is how to get access to Netflix from other locations:
Method 1. How to Change Country on Netflix via VPN
It is sometimes possible to change Netflix location without physically moving with a VPN. VPN is a security-enhancing tool that allows internet activity to be routed through PCs in another country, providing you with a new IP address to mask your real location.
An example is NordVPN, which has attained great recognition and has more than 5,300 servers spread over 59 countries. It is equipped with 256-bit AES encryption and OpenVPN tunneling protocol, which are industry-standard. It can provide protection to up to six devices, including smart TVs and routers.
NordVPN is equipped with a kill switch system that will automatically disconnect your internet connection if a server fails to hinder the data from getting exposed. The good thing is that this VPN does not retain online activity from users, and it can unblock almost all of Netflix's region geo-blocks.
Here are steps to change Netflix country using NordVPN:
Step 1: Head to the Nord VPN website and tap "Choose your plan". Now choose your desired plan and press the "Get Complete/Plus or Standard" option.
Step 2: Pick the payment option, then make the payment. Download the VPN app and choose the service to use.
Step 3: Sign into your Netflix account, and it will detect the location that you choose on the VPN's server. Next, it will redirect you to the location serving the country. You can now sign in and access all the content available in the region.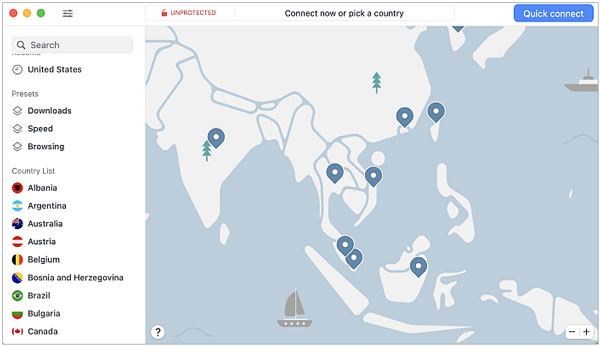 Nevertheless, there are vital caveats to keep in mind. If you use a VPN to bypass the content restrictions in your country, it is a breach of Netflix's terms and conditions. If Netflix detects what you are doing, they may terminate your account.
If you do not lose the account, Netflix won't permit you to connect to a different region since it can recognize most VPN services. So, if Netflix detects that you are using a Virtual Private Network, it may limit you to only those contents that are general and can be accessed worldwide.
See also: How to Change Weather Location on iPad in Trouble-free Ways [Settled]
Method 2. How to Change Your Location on Netflix with Proxy Browser Extension
A proxy server can be a good option to access websites that are restricted by region, such as Netflix. You can set up a proxy server through websites, but browser extensions are a much simpler way to go and don't require any download. Wachee for Chrome can provide the service you need, and it's free, though you will need to pay for an HD subscription if you want to access Netflix and Hulu from any location.
Here is how to switch your location on Netflix with a proxy browser extension:
Step 1: Press on the Chrome menu and look for "More tools" > "Extensions". Then tap on the three dots lines, and from the menu, choose "Open Chrome Web Store".
Step 2: Type "Wachee" in the search bar, then tap on the top result. Tap on the "Add to Chrome" option and choose "Add extension".
Step 3: Press on the icon for extensions and click on the pin icon to put it on the taskbar. Choose Wachee VPN from the Chrome toolbar and hit on the option for "Try for free". Now click on the region tab. Once done, choose the location you want and sign into Netflix.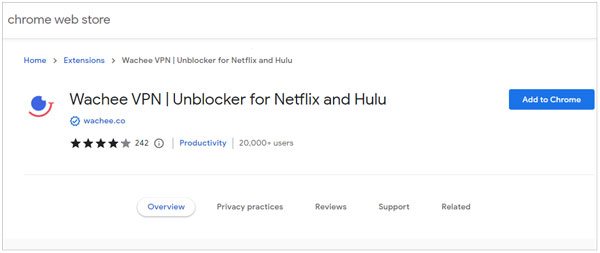 You might need: How to Change Location on Skout for Android and iOS Users? (Ultra Guide)
Method 3. How to Change Netflix Location with Smart DNS Proxy
Another way to change your Netflix location and access content available in other countries is through a Smart DNS. The good thing with Smart DNS is that it doesn't use an intermediary server that can route information from Netflix to you. This makes it faster than Virtual Private Network (VPN).
Nonetheless, it is not a very reliable approach. Also, it goes against Netflix's terms to access their restricted content. Furthermore, they provide limited alternatives, and the only one still working is Smart DNS Proxy, which supports only Canada and US catalogs.
Here is how to change country on a Netflix account with Smart DNS Proxy:
Step 1: Head to the Smart DNS Proxy site. Then tap on "Try It Now". Then sign up, proceed to an email you registered, and hit the activation link.
Step 2: Tap on "Region" to set the Netflix region. Sign into Netflix. Hit on "Setup" in the DNS setup section. Next, select the setup button and hit on the "Setup" option.
Step 3: You'll get to the instructions section with the setup procedure. After finishing the setup, reboot the system and open Netflix.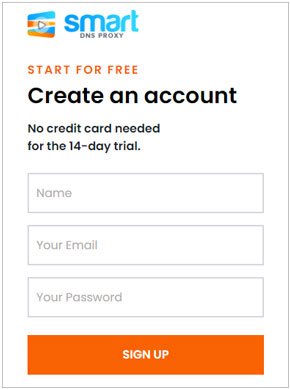 Guess you like: Can you change your location on Snapchat in 1 click? Open this guide to get practical tools.
Method 4. How to Change Country on Netflix Account via a Professional Tool
The above methods do not guarantee 100% success. So, the only way out would be to use professional software specifically made to spoof GPS locations on phones. This powerful tool is known as GPS Changer.
This software is a great tool for anyone who wants to change GPS location, as it does that in 1 click without anyone knowing. Besides, it is compatible with both iOS and Android devices, including the newest iOS 16 and Android 12. Furthermore, it allows users to plan a route to move along at a customizable speed.
Additionally, it comes in handy for those who play location-based games, such as Pokemon Go, as it can be specific destinations. Additionally, it works on location-based applications such as Tinder, Snapchat, etc.
Here are some top features of this GPS changer:
- Easily change the location on Netflix without detection.
- Work well with social platforms and AR games, like changing GPS on Zenly.
- You can fake location on Android or iOS devices anywhere.
- Support all iOS and Android versions.
- Joystick feature for GPS movement simulation.
Download this location changing software.
Now let's see how to change Netflix to Canada using this software:
Step 1: Start by installing the program on the computer, and open it. Afterward, click on "Get Started".
Step 2: Use a USB cable to connect the phone to the computer and allow access. Then choose your phone and click "OK".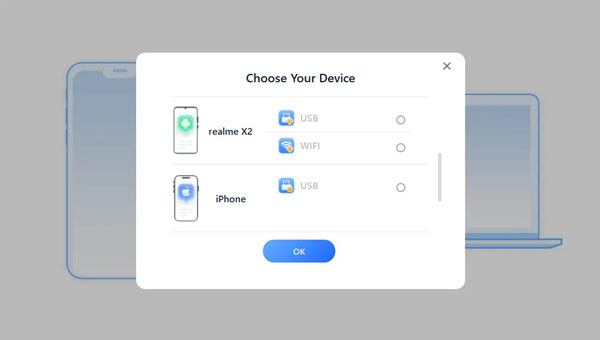 Step 3: Choose "Teleport Mode" on the third icon and select the Canada location you want. After that, you'll see a pop-up window. Click on the "Move" icon to change your location.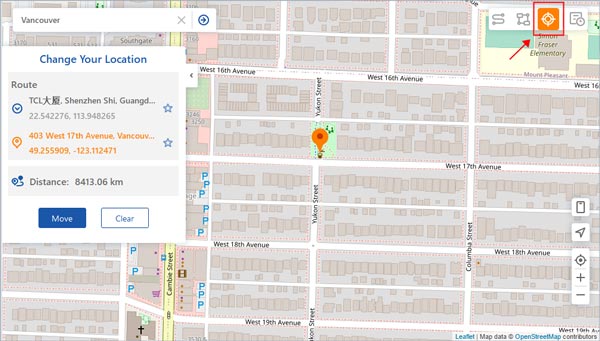 Conclusion
That's all on how to change where you live on Netflix. You can either use VPNs to change location on your Netflix and watch your favorite shows. If you want something more reliable and easier to use, GPS Changer is at your service. It's easier to use and instantly spoofs your GPS location to anywhere you want.
Related Articles
Sync Apps from iPhone to iPad in 3 Practical Ways [Proven Guide]
Best Pokemon Go Coordinates You Need to Know [Informative Guide]
Handily Back Up Android Tablet with 5 Reliable Approaches [Detailed Guide]
How to Recover Deleted TikTok Videos from Smartphones and Computers?
How to Back Up LINE Chat on iOS and Android Devices (4 Efficient Ways)
Detailed Guide on Switching from iPhone to Android [Must-read Tricks]