Summary
Do you feel you are being spied on? Smartphone spying is on the rise these days. With all the advancements in technology, being spied on is very easy. Despite that, most people do not take their phone security seriously till they become cybercrime victims.
Many people believe that spying is only a concern when it comes to computers or other devices. But in today's world, smartphones are pretty much ubiquitous, and almost everyone owns one, making it very easy for someone to spy on your phone without you even realizing it. Then how to stop someone from spying on my cell phone? Keep reading to learn how to protect cell phones from spying.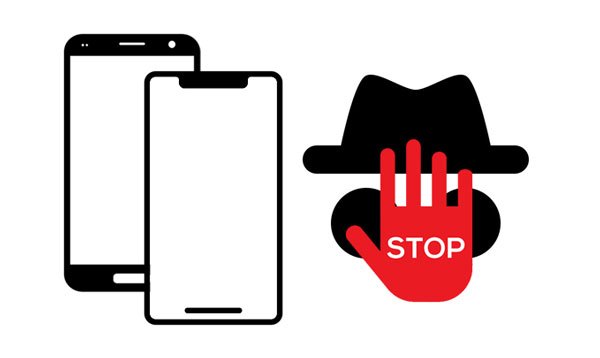 Part 1: What are Some Signs of Being Spied on?
Various signs always show your smartphone is being spied on. Even though they're quite subtle, and sometimes you may fail to notice, you must know them and be on alert every time. They include:
Sudden Peaks in Your Cellular Data Usage: If you notice your device consuming more data than it's needed and you haven't used it besides normal usage, it could be a sign of installed spyware.
Sudden Drops in Battery Life: A battery that does not last after full charge could signal that you are being spied on.
Increased Temperature When in Idle Mode: Higher battery temperatures can result from various technical issues. But, it may also indicate unauthorized activities, such as spyware operating in the background.
Unexpected Messages: If you receive unexpected text messages with strange characters, it could be a telltale clue that someone is spying on your cell phone.
Unexpected Reboots: It's not normal for a smartphone to restart itself suddenly without manually restarting it. It could mean an unauthorized person has accessed the device.
Strange Sounds When on Calls: These days, any sound you hear from your device, if not the person you're talking to, can mean something huge like spyware installed.
Bonus: Read this article when you desire to copy photos from an iPhone to a flash drive. It has 6 useful methods for transferring pictures.
Part 2: How to Stop Someone From Spying on Your Cell Phone?
2.1 Change Your device's Password
Passwords are vital for securing your phone from unauthorized access. If you detect any unusual activity on your devices, change your password immediately.
Ensure you are using a strong password that is complicated and not easy to guess. The new set password should be a combination of alphabets, numbers, and symbols.
2.2 Update the Version of Software
Android and iOS are becoming more complex, with new versions being released regularly. These updates fix bugs and improve your devices' performance and security. So, it's essential to install and keep your smartphone or tablet up-to-date to avoid attacks from malicious apps using the vulnerabilities in the software.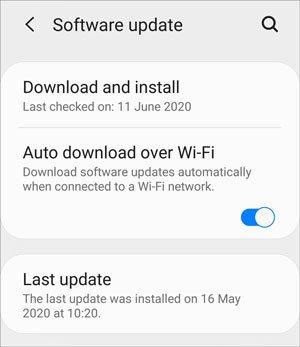 2.3 Check Apps That Require Your Location
One way to prevent any spyware is to prevent installing those apps that require your location. When you go to the Google Play Store, you will notice those app developers asking for permission to access your device's location.
By checking this option, the app will access your location, which can aid in spying on you, including tracking your physical movements at any time. So always be aware of these permissions you are giving out and take the necessary steps when installing new apps.
2.4 Use a Reliable VPN
In this day and age, most of our online activities take place on the web. From emails to browsing websites, everything is done over the internet. This puts our devices at risk of attacks from malicious apps and unauthorized access.
VPNs will keep your data secure since they fake your device's location as they hide your actual location. So if you suspect your phone may be being spied on, then getting a VPN will be ideal.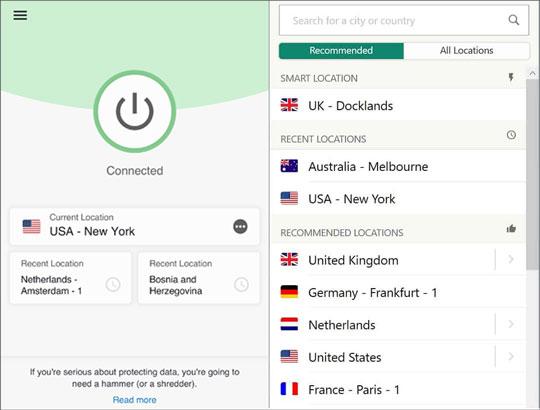 See also: If your iMessages cannot transfer to your new iPhone, you can fix it with these tricks.
2.5 Perform a Hard Reset
If you are sure there are some spyware applications on your devices, do a factory reset. Factory reset will erase everything from your phone, including videos, settings, and apps, including spyware and an old operating system. Do a backup of your data before factory resetting the phone.
Here is how to hard reset an Android:
Step 1: Scroll down the home screen, click on the "Settings" button, and proceed to "System".
Step 2: Look for "Reset options", and select the "Erase all data" and "Reset Device" options.
Hard Reset an iPhone:
Step 1: Open "Settings" on your device.
Step 2: Go to "General" and proceed to "Reset". Then tap "Reset All Settings", and enter the password.
Step 3: Choose "Reset All Settings" to confirm.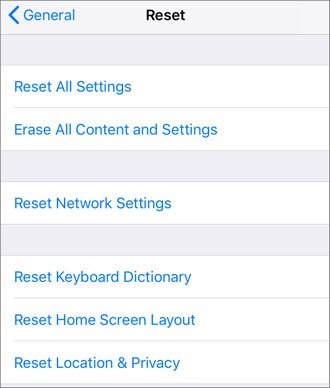 2.6 Turn on Two-Factor Authentication on Your Smartphone
Sometimes, hackers target your device's Google accounts. Any unauthorized access to your account implies that the hacker can download a whole backup, accessing your private data. The same applies to Apple accounts.
To prevent such, developers have devised a function called Two-factor Authentication. It means that to log into any account, a hacker requires a code that's sent as a text on your phone number used. Therefore, even if someone knows your password and username and they try logging into your account on another device, they require a code to complete the login process.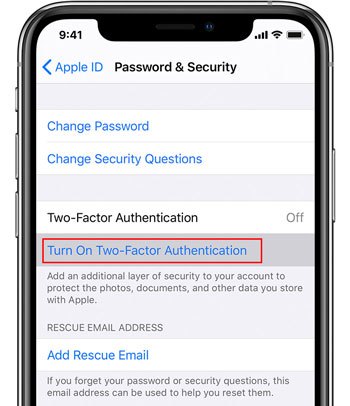 You might need: 12 Great Apps to Transfer Data from Android to Android [One-stop Transfer]
2.7 Check Accounts Signed in Google Chrome
Another trick hackers do when they access your device is to change the account used for the Google Chrome browser. Once the account is changed, they can control the browser freely by tracking your internet browsing history, including usernames and passwords.
To check the logged-in account:
Step 1: Open the "Google Chrome" application on your phone.
Step 2: Click on the three dots in the upper right corner.
Step 3: Click "Settings", and you'll find the email address logged in under the "Accounts" section.
Step 4: If the email isn't correct, click "Sign out" and switch off sync. Once done, ensure you change accounts' passwords.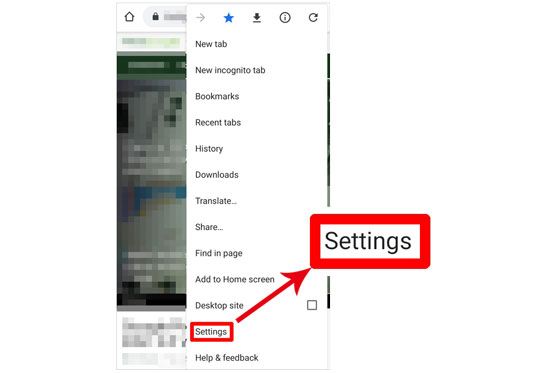 Check it if needed: Read this informative guide to fake the location on Twitter with ease.
2.8 Fake GPS Location on Your Phone
Sometimes, people spy on your phone to know your location and note the activity you're doing. To stop that, faking your phone's GPS location is what you should do. The best way to fake your GPS is by using this Phone GPS Changer software.
This reliable and powerful software can fake your GPS location almost worldwide, giving spies no idea where you are. This tool allows you to generate any route on the map and customize it easily the way you like.
Key highlights of this virtual location changer:
- Change GPS location on mobile phones with simple clicks to protect your real location from spies.
- Work perfectly well in location-based applications like AR games.
- Support both Android and iOS devices.
- A joystick that makes simulates the GPS movements freely.
Download this software to fake GPS on your phone.
Here's how to block spying on my cell phone by faking GPS with this software:
Step 1: Download and install the software on your computer, and tap "Get Started".
Step 2: Use a USB cable to connect the iOS device to the computer. Unlock the phone and click "Trust" when requested to trust the computer. Feed in the passcode of your screen to finish the process.
Step 3: Choose your device, and tap the "OK" icon. The tool will begin to load the map; once loaded successfully, you can choose a location from the map.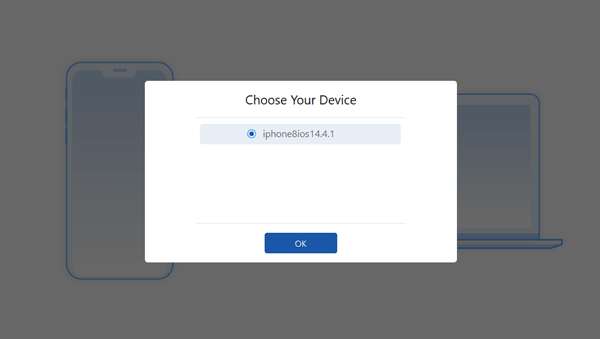 Step 4: Select "Teleport Mode" from the top right corner, and zoom in and out as you search for your location. Once you choose a specific destination, a pop-up sidebar will show on the screen with the name of a place, distance, and coordinates. Tap "Move" to change your location.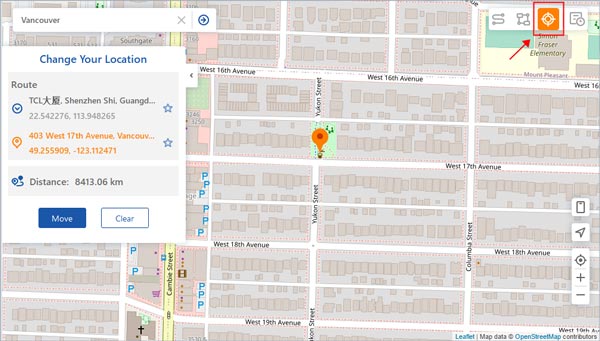 Conclusion
Spyware is a hidden program that secretly tracks your activities on the internet, phone calls, and even your location without noticing. It is not easy to detect that your phone is being spied on. But after going through this article, you should be able to know when you are being spied on and how to stop it.
The GPS Changer software is the best faking location software to use if you want to keep your device safe from spies. It creates a fake location and allows you to teleport quickly to your desired location.
Related Articles
How to Retrieve Text Messages from Old Phone Number without Difficulty
Fast Back Up WhatsApp from iPhone to PC with 4 Approaches [Updated]
9 Google Photos Alternatives: Manage Photos and Videos Easily
Is iPhone Migration Not Working? Work It Out Immediately
Fake GPS Not Root on Android and No Jailbreak on iOS (Ultra Guide)
9 Best Android Phone Cleaner Apps: Optimize Android Phone without Effort