Summary
Entertainment is on the rise these days, and Hulu happens to be one of the best streaming services out there for entertainment purposes. Hulu isn't just a streaming service but a live TV service with thousands of movies and episodes. It's the best way to enjoy entertainment online, whether you have a television in your home or just a smartphone.
However, one thing that makes Hulu hard for some people is location restrictions. This limits your ability to find other shows when traveling or spending time in different areas. But technology has made it possible for Hulu location changes. It's fun to be able to watch your favorite shows while you're on vacation or just sitting at work.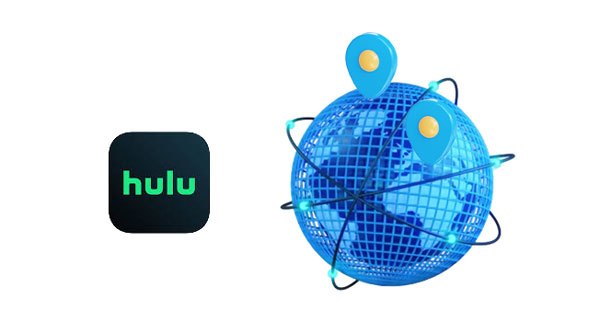 Part 1: Why Hulu Requires My Location
As you know, Hulu only allows users in the United States to stream its services. This is due to the rights agreements that Hulu has in place with content providers and channel partners. That's why it requires your location before you're given the right to use it. In short, your location will determine whether you'll watch on Hulu.
Even though most TV dramas and shows can be accessed nationwide in the US, Live TV from Hulu does not have the right to sell its live-streaming channels to all people, like regional sports or local news networks. Hulu Live TV displays the regional channels based on the specific home locations. As such, you should update your home location on Hulu before watching any local content while moving to a new place.
In general, Hulu uses an IP address and the device's GPS location to identify the location of your home. After connecting the device to the network, Hulu will immediately know your IP address and GPS location, making it quite hard to bypass its geo-restricted services when traveling abroad or to another state.
After understanding why Hulu requires your location, you are now eager to know how to change location on Hulu.
Part 2: How to Change Home Location on Hulu
It's very easy to change Hulu live location when you move to a new state by simply updating the home network in the settings. You'll find this quite similar to when you set up your home location for the first time.
Provided your supported devices can connect to the new network, it'll be easier for Hulu to identify the network and inform you of the location changes made. You just have to make your new location your home by hitting the tab for "Yes, make this location my home," and the setup will be done.
Here is how to change the location on Hulu on your supported devices manually:
Step 1: Log into your Hulu account on Hulu-supported gadgets.
Step 2: Press on the "Profile" icon. Look for the "Privacy And Settings" tab and click on it. Proceed to choose the "Set/Change Home" option.
Step 3: Once done, confirm the new location you want to change to.
That's it. The job is now done, and your home location on Hulu has been changed to a new address. You can now start to enjoy any local streaming channel instantly. But Hulu does not allow you to change location frequently using the home network. You can change your home location a maximum of 4 times yearly. As such, always take note of the timing while changing Hulu locations.
Read also: Which Is the Best Fake GPS App? Check the List - 10 Excellent Options
Part 3: How to Set Hulu Location on Smart TV
Most Smart TVs that operate on Android now come with Hulu already preinstalled. If it shows "4/4 location changes left" on Hulu, it means that you still have 4 times to change your home location on Hulu. However, if you wish to watch on Hulu without geographical restrictions, here is what to do:

Step 1: Get ExpressVPN from its official site, open the Smart TV, and head to the App Store. Input the "ExpressVPN" in the search box and press "Go". After finding the VPN, install it.

Step 2: Open the application, and input the credential to log in. Press the "Configure VPN" option, follow the screen instructions, and set up the VPN connection.

Step 3: Tap on "Turn on" > "Choose Location", and choose a new place that can match your Hulu network location. Now open the Hulu app and start watching the channel you want.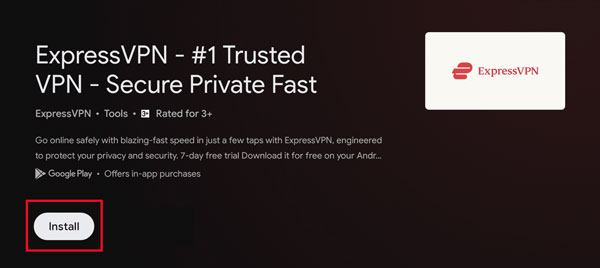 Further reading: What if you want to set a new location on Hinge? Don't fret. You can follow this proven guide.
Part 4: How to Change Hulu Location on PC
For PC users, you are also not restricted to any particular location and can easily change your Hulu location. No media player to enjoy your loved channels. You may go to the Hulu site with any browser and start watching without a problem. But, after you change the Hulu location on your PC with the following steps:

Step 1: Get the ExpressVPN for windows and install it on the PC. After installation, open the application and log into your account.
Step 2: Press the "Turn on" option and tap on the three dots menu near the location to set up your custom location.

Step 3: Select "United States" or other areas on the list, and choose the city to serve as your new location.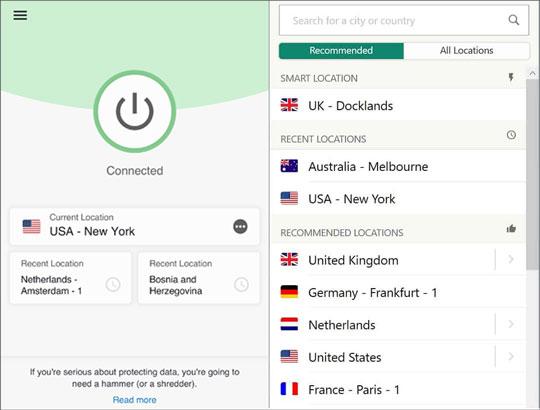 Learn more: You can also change your home and work addresses on Google Maps without trouble. Here are 3 methods for your reference.
Part 5: How to Change Hulu Locations on Android
Many of us enjoy watching videos on Hulu, and you can do so with Android phones. It can be a popular way to get some relief from Netflix binges. If you want to switch up your viewing experience again, you can use a GPS spoofing app to change your Hulu live location. For example, you can use the Fake GPS Location app on your Android gadget. Here's how:
Step 1: Go to Google Play, and search for "Fake GPS Location". Then install it on your phone.
Step 2: Run the Settings app, and choose the "Developer options" > "Select mock location app" option. Then choose this Fake GPS app.
Step 3: Open the location spoofer, and select a desired position on the map. Then click the "Play" icon in green. Your location on the device will be changed. Now, you can open Hulu to check your location.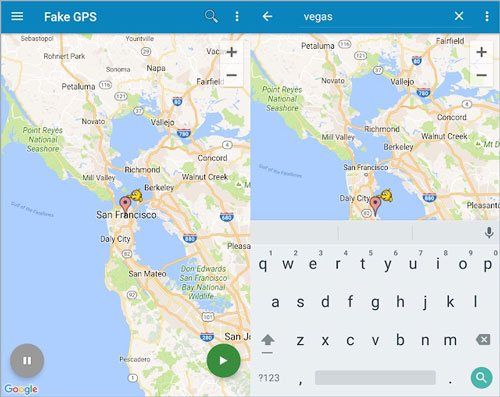 Part 6: How to Change Hulu Location on iPhone
If you have an iPhone operating on iOS 12 and above, count yourself lucky because you can install the Hulu application and start enjoying all the goodies it offers in your region. What's more, you can effortlessly bypass the geo-restrictions and watch US TV channels the way you want. In order to change the Hulu location on your iPhone, follow these steps:
Step 1: Download VPN Location Changer from Apple Store, and install the app on your iPhone.
Step 2: Open the app, and allow it to access your device. Then click "Connect" to start the change.
Step 3: Then tap the "Change" icon to select an area on the list. You can now use the new location internet for Hulu.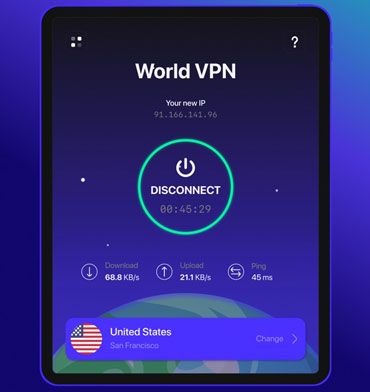 Part 7: How to Change Hulu Location With GPS Changer
"Hulu home location is changed too many times, so Hulu won't let me change my home location. But I want to change to my frequently used address. What can I do?"
Do you want to change your Hulu location to watch the newest episodes of your favorite shows? Wish to unblock restrictions on Hulu and watch even when you are in another country? GPS Changer is the right software for such tasks. With this tool, you can change the location on Hulu with a few clicks. Furthermore, the tool works well on both iOS and Android devices.
This software allows you to quickly move to anywhere in the world, thanks to its teleport feature. Apart from changing location on Hulu, the app can also fake location on apps like Instagram and Facebook and AR-based games like Pokemon Go.
Highlights of this virtual location changer:
- Easily change your location on Android or iOS.
- All geo-based apps like Hulu will detect your new location on your mobile device.
- Help you change your GPS for Zenly, Snapchat, and more social apps.
- Assist you in playing AR games without going out.
- Will not leak your real location.
Download this GPS changer below.
Change the Hulu location with the GPS Changer software:
Step 1: Download and install the program on your computer. Launch it and press the "Get Started" tab.
Step 2: With a working USB cord, connect your mobile device to the PC or Mac. Then select your device and hit on "OK".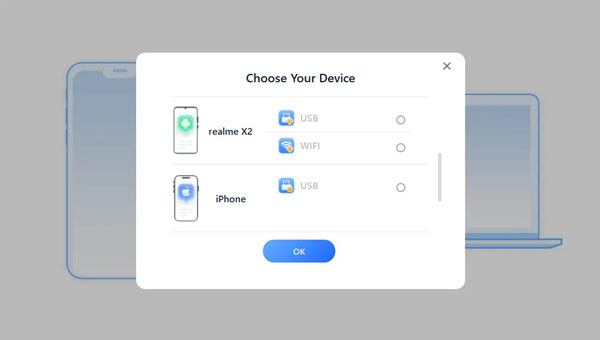 Step 3: Choose the "Teleport" option right on the upper right corner of the screen. Input your desired location in the upper left box. Now press the "Move" tab when you see it on the screen. After you do that, you'll see your location changed to a new location instantly.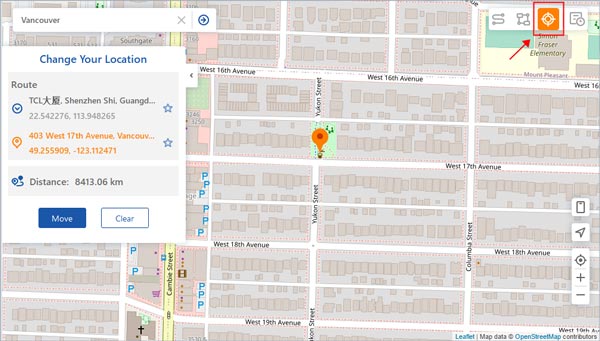 More tricks: Best Spoofing Apps for Pokemon Go | Support Android and iOS Devices
Part 8: FAQs about Hulu Location Changing
Q1. Can I use Hulu Live in two different locations?
No. You can't use Hulu Live in two different places when you have a subscription plan for two streams at only one time.
Q2. How many times can I change my home location on Hulu?
The maximum number of times one can change Hulu Home location is four times in one year.
Conclusion
Hulu can be a complete package if you want to stream the latest shows. But the issue is that it blocks users from certain regions. Luckily, with the techniques described in this article, you can easily change your Hulu location and watch your favorite shows.
In addition, if you want to change your Hulu location instantly on your Android or iOS devices, GPS Changer is the app for you. The app lets you teleport to anywhere where you can stream shows on Hulu, giving you a better experience.
Related Articles
Is Snapchat Location Wrong on Smartphone? Correct It with Simple Fixes
AppValley Pokemon Go Info - Easily Use AppValley and Hack Pokemon Go
Sync Apps from iPhone to iPad in 3 Practical Ways [Proven Guide]
How to Add Contacts on Android Phone with Easy Clicks [5 Ways]
How to Print Out Text Messages for Court from Your Android Phone and iPhone
How to Retrieve Deleted Kik Messages on Android without Trouble